Honda Cars
Featured Honda Cars
Most Popular Cars by Honda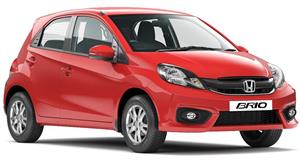 Honda Brio Diesel E
3 views this week
₹ 5,50,000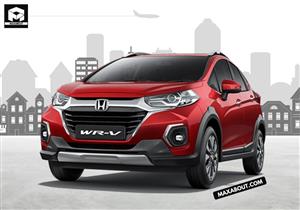 Honda WR-V VX
12 views this week
₹ 9,89,107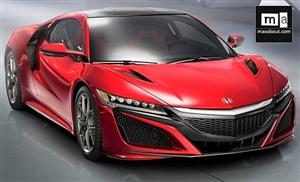 Honda NSX Supercar
4 views this week
₹ 300,00,000
All Cars By Honda
Categorized Honda Cars by Status
Honda Cars by Body Type
Filter Honda Cars by Body Type
Latest Honda News
Recently Added News
About Honda
Know more about Honda
Toll Free Roadside Assistance Number:
1800-103-3121
Honda's founder, Soichiro Honda, was greatly interested in automobiles from a very young age. He worked as a mechanic at a Japanese tuning shop, Art Shokai, where he tuned cars and entered them in races. He then started the Honda Technical Research Institute in Hamamatsu, Japan, to develop and produce small 2-cycle motorbike engines.
Calling upon 18,000 bicycle shop owners across Japan Soichiro received enough capital to engineer his first motorcycle, the Honda Cub. This noted the inception of Honda Motor Company, which went on to be the world's largest producer of motorcycles by 1964. Fascinatingly, ''Honda'' in Japanese, literally means ''root field'' or ''original field.''
The first production automobile from Honda was the T360 mini truck. S500 sports car was the first manufactured car from Honda. Today, Honda Automobiles is one of the Big Asian Four (with Toyota, Nissan, and Hyundai). Honda is headquartered in Minato, Tokyo, Japan. Their shares trade on the Tokyo Stock Exchange and the New York Stock Exchange.
The company has assembly plants around the globe. These plants are located in China, United States, Pakistan, Canada, England, Japan, Belgium, Brazil, New Zealand, Indonesia, India, Thailand, and Turkey. In the year 2001, Honda exceeded Nissan, to become the second-largest Japanese automobile producer.
In August 2008, Honda excelled Chrysler as the fourth largest automobile producer in the United States. It has turned out to be sixth largest automobile manufacturer in the world.
Honda's worldwide structure is inherited of the Fit, Civic, Accord, Insight, CR-V, and Odyssey. An advance upholder of evolving vehicles to serve to various needs and markets globally, Honda's lineup varies by country and attributes vehicles entirely to that region. Apart from their fundamental automobile and motorcycle businesses, Honda also fabricates garden articles, marine engines, personal watercraft and power generators, etc.
Honda also produces the Insight, a hybrid electric vehicle that competes with Toyota Prius. This car was launched just one month before the introduction of the Toyota Prius. The first-generation Insight was produced from 2000 to 2006 and had a fuel economy of 70 miles per US gallon (3.4 L/100 km; 84 mpg) the most fuel-efficient mass-produced car at the time. 18,000 vehicles amounted to total worldwide sales.
Related Resources
You may like to view
Questions and Answers
Most Popular Answers for Honda
How is the Yamaha Alpha compared to Honda Activa or other scooties in the same range.Is it a good purchase?
03 February 2023 12:06
Activa and Access 125 have been among the most popular scooters in India for many years now. They have a solid performance and are well known for their reliable performance. Yamaha Alpha, on the other hand, is a relatively new scooter and is not as popular as the other two. However, it still offers a good performance and is a great option if you are looking for a scooter with good power and excellent handling.
Is Yamaha Alpha Disc is better than Honda Dio?
03 February 2023 12:05
The Yamaha Alpha Disc is a great choice for those looking for a reliable, stylish, feature-rich scooter. It offers a higher top speed, higher fuel efficiency, and more advanced features than the Honda Dio, making it a great option for those who want a little more power and convenience. The Alpha Disc also has a more modern design and is more comfortable to ride. Overall, the Yamaha Alpha Disc is a great choice for those looking for a reliable, stylish, feature-rich scooter.
Q: Which is better scooters Honda Activa 5G or Suzuki access 125 ?
23 January 2023 10:29
When it comes to scooters, both the Honda Activa 5G and Suzuki Swish125 are great options. The Honda Activa 5G has a reliable engine and great fuel efficiency, while the Suzuki Swish 125 offers more power and better performance. In terms of features, the Honda Activa 5G has a few more, such as a digital speedometer and an external fuel tank. The Suzuki Swish 125 has an optional front disc brake, which is a great feature for those who like to ride their scooters aggressively. Ultimately, the decision of which scooter to get will depend on your individual needs and preferences.
Why did Honda discontinue Civic in India?
16 January 2023 09:01
The Honda Civic 2008 was a car that was launched in India with much fanfare but unfortunately, it did not find success in the Indian markets. The car was equipped with a 1.8 l i-VTEC engine that had a maximum power output of 132 bhp @ 6300 rpm. Despite its impressive specs, the car failed to catch on in India and it has since been discontinued. However, there is hope for the car yet as it is likely to get a reboot as a luxury car in the near future. This could be the perfect opportunity for Honda to make the Civic a success in India, and it will be interesting to see how the car fares in the Indian market.
The discontinuation of the Honda Civic (2008) in India marked a major shift in the Indian car market. With the rising popularity of diesel engines, Honda India had no option but to discontinue the petrol-only Honda Civic. The tenth-gen Honda Civic was launched in 2012 to replace the discontinued model, with prices ranging from Rs 17.70 to 22.30 lakh (ex-showroom, Delhi). With its superior performance and fuel economy, the tenth-gen Honda Civic has become a popular choice in India.
Will Honda Civic be a five-door car?
16 January 2023 08:59
Honda Civic is a sedan car and it is available in two variants, a four-door sedan and a five-door hatchback. It is up to the buyer to choose which one they want, depending on their preference and needs. The five-door hatchback has more storage space and is great for those who need more storage space, while the four-door sedan is great for those who need more seating capacity.
Ask a Question