Ford Cars
Featured Ford Cars
Most Popular Cars by Ford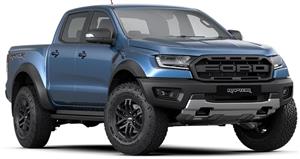 Ford Ranger Raptor
17012 views this week
₹ 75,00,000
All Cars By Ford
Categorized Ford Cars by Status
Ford Cars by Body Type
Filter Ford Cars by Body Type
Latest Ford News
Recently Added News
About Ford
Know more about Ford
Toll Free Roadside Assistance Number:
1800-209-7400
The Ford Motor Company is an American multinational automaker. It was founded by Henry Ford and incorporated on June 16, 1903, headquartered in Dearborn, Michigan, a suburb of Detroit. Not only the company sells automobiles and commercial vehicles under the Ford brand and most luxury cars under the Lincoln brand but also owns Brazilian SUV manufacturer, Troller, and Australian performance car manufacturer FPV.
Formerly, it has also created tractors and automotive elements. It also has a varied number of affiliation businesses and registered on the New York Stock Exchange, super-intended by the Ford family, in spite of the fact that they have minority proprietorship.
Ford established techniques for extensive constructing of cars and large-scale organization of an mechanical personnel using refined engineered assembled classifications illustrated by moving assembly lines. These methods came to be known as Fordism around the year 1914.
Presently Ford is the second largest automaker in the U.S. and the fourth-largest in the world based on the number of vehicles sold yearly, precisely behind Volkswagen Group. The manufacturing operations of Ford have been spreading worldwide, some of the countries are United States, Canada, Mexico, China, the United Kingdom, Germany, Turkey, Brazil, Argentina, Australia, and South Africa.
Ford also has a coordinated alliance with Russian automaker GAZ. Ford sponsors various events and sports facilities, most noticeably the Ford Center in downtown Evansville, Indiana, and Ford Field in downtown Detroit.
Ford is the second-largest US based automaker and the fifth-largest in the world as per listed on 2015 vehicle production. Following are the 6 new car models in India offered by Ford. EcoSport, Figo, and Endeavour are among the popular cars from Ford.the lowest priced model at Rs. 5.00 lakh is known to be ford Figo and the highest priced model at Rs. 71.62 lakh is Ford Mustang.
Related Resources
You may like to view
Questions and Answers
Most Popular Answers for Ford
Does the Ford F150 Raptor require any special maintenance due to its off-road capabilities?
18 September 2023 04:26
Regular maintenance is necessary, but the Ford F150 Raptor's unique off-road parts and suspension systems may need extra care to reach peak performance.
Are there any specific off-road driving modes in the Ford F150 Raptor?
18 September 2023 04:24
Yes, the Ford F150 Raptor often comes equipped with selectable off-road driving modes, allowing drivers to tailor the vehicle's performance to different off-road conditions like mud, sand, rock crawling, etc.
How is the fuel efficiency (mileage) of the Ford F150 Raptor?
18 September 2023 04:23
The Ford F150 Raptor's fuel efficiency can differ, but in general because of its powerful engine and off-road capabilities, it may have a lower fuel efficiency than ordinary pickup trucks, making it more suitable for driving.
Is the Ford F150 Raptor suitable for everyday city driving?
18 September 2023 04:20
While the Ford F150 Raptor do well in off-road environments, it's also designed for daily driving. Its no. of applications makes commuting simple and offers a comfortable, controlled ride on regular roads.
What makes the Ford F150 Raptor unique compared to other pickup trucks?
18 September 2023 04:14
Due to its unique off-road qualities, including components like a high-performance suspension system and a tough design that enable it to handle challenging conditions.
Ask a Question