Kawasaki Bikes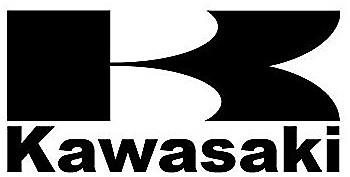 Featured Kawasaki Bikes
Most Popular Bikes by Kawasaki
All Bikes By Kawasaki
Categorized Kawasaki Bikes by Status
Kawasaki Estrella
51 views this week
₹ 1,75,000
Kawasaki Meguro
38 views this week
₹ 9,00,000
Kawasaki Ninja RR
287 views this week
₹ 1,60,000 - ₹ 2,40,000
Kawasaki ER-6n
96 views this week
₹ 4,69,000
Kawasaki Z (2016)
165 views this week
₹ 7,00,000 - ₹ 7,50,000
Kawasaki Bikes by Body Type
Filter Kawasaki Bikes by Body Type
Latest Kawasaki News
Recently Added News
About Kawasaki
Know more about Kawasaki
Kawasaki Heavy Industries is the parent brand behind India's leading sportbike brand. It is well known for its performance focused products that undercut respective rivals by a huge margin. The origin dates back to 1896 for Heavy industries while motorcycles and engine division was formed later around 1960's.
India Kawasaki Motors is an official subsidiary of the parent brand and operates in India independently after end of alliance with partner Bajaj Auto. They are the only brand to have a supercharged motorcycle engine with them that is on use for five different variants from Kawasaki. They first started business under the Meguro brand.
Meguro was bought by Kawasaki Heavy Industries and later, renamed to Kawasaki Motorcycle Company. First few years of the brand were marketed with Kawasaki Aircraft logo on their motorcycles. After 1967, they worked on models named K1 and H1 to improve presence in various international markets.
They have worked on reusable aerospace parts, aircrafts, trains and almost every possible manufacturing segment under heavy industries. Fans would be shocked to know that they even have teams working on missiles, space systems and helicopters. India Kawasaki Motor is limited to just two wheeler and that includes their off-road options.
Kawasaki lineup is one among the most impressive lineups of all time. Starting right from quarter liter naked machine, the lineup goes till mighty Ninja H2R in India. Their international lineup has a long list of cruisers, sport bikes, off-road machines and naked street fighters on offer while Indian lineup is primarily restricted to sportbikes due to preferences of Indian buyers.
As on Feb 2018, they just have one cruiser named Vulcan S on offer here. Popular sportbike models from Kawasaki includes Ninja ZX-14R, ZX-10RR, Ninja 1000, Ninja H2 and H2R. They are planning to setup local production for their entry level models in India.
Related Resources
You may like to view
Questions and Answers
Most Popular Answers for Kawasaki
Which one is the best for daily use and low maintenance compare with Kawasaki Z125, BMW G310GS and Dominar 400?
15 January 2023 05:45
When it comes to daily use and low maintenance, the Kawasaki Z125 is the clear winner. The Z125 is lightweight and nimble, making it perfect for city riding. It has a punchy engine and plenty of torque, which makes it great for both leisurely rides and more spirited rides. It also has great fuel economy and is easy to maintain, making it a great choice for those who want a reliable bike for daily use.
The BMW G310GS is another great option for daily use and low maintenance. It has a more powerful engine than the Z125, which makes it great for long distance rides. It also has great fuel economy and is relatively easy to maintain, making it a great choice for those who want a reliable bike for daily use.
The Dominar 400 is a good option for those who want a more powerful bike for daily use. It has a powerful engine and plenty of torque, making it great for long distance rides. However, it is a bit more difficult to maintain than the Z125 and G310GS, so it may be a better choice for more experienced riders.
Is Kawasaki Z125 good for beginners?
15 January 2023 05:43
The Kawasaki Z125 Pro is a great choice for first-time bike owners who prioritize performance and durability. This bike offers strong power, agility, and versatility, making it great for a variety of riding styles. It's also equipped with modern safety features, like ABS braking, to help keep you safe while you're on the road. Additionally, the Z125 Pro is known for its low maintenance cost and reliability, so you can have peace of mind knowing that your first bike will last for years.
Which bike to buy, Kawasaki Z900 or Suzuki GSX-S1000GT?
14 January 2023 10:38
The 2021 Kawasaki Z900 is an excellent choice for those looking for a value-for-money deal. It offers great performance and features at an affordable price. It boasts of a powerful 948cc inline-4 engine, producing 125 hp and 98.6 Nm of torque. It comes mated to a 6-speed gearbox, and is loaded with features like a slipper clutch, upright riding position, and a sporty design. The bike also offers good fuel efficiency, with an ARAI-certified mileage of 18 km/l. The bike's handling is also good, thanks to its lightweight trellis frame and adjustable suspension.
In terms of safety, the bike is loaded with features like dual-channel ABS and dual-channel traction control. However, Suzuki GSX-S1000GT has yet to be launched in India, and we advise you to wait for the bike to get launched before making a decision. In the meantime, you can stay tuned for further updates by following the link provided.
I am having trouble deciding between the Honda CBR650R and Kawasaki Z900.
14 January 2023 10:35
When it comes to choosing between the Kawasaki Z900 and the Honda CBR650R, the decision comes down to several factors such as budget, brand preference, serviceability, engine preference, etc. The Kawasaki Z900 is one of the most cost-effective inline-four naked big bikes and comes with a powerful 125PS motor. It also offers TFT instrumentation, traction control, Bluetooth connectivity, riding modes, all-LED illumination, and stunning looks.
On the other hand, the Honda CBR650R is powered by a 649cc, liquid-cooled, inline-four engine that has been upgraded for a stronger mid-range. It now produces 87PS at 12,000rpm and 57.5Nm at 8500rpm. Furthermore, the bike features new graphics, a revised LED headlight reflector profile, and a USB Type-C port for under-seat charging. We suggest taking a test ride to get a better understanding of its performance and riding comfort.
What is the service cost of Kawasaki Z900?
14 January 2023 10:33
The service cost for the Kawasaki Z900 depends on the type of services you need and the number of kilometers you have driven. It is advised to get the service cost estimated from your nearest dealership as they would be able to provide you with a more accurate estimate.
Ask a Question