Kawasaki Bikes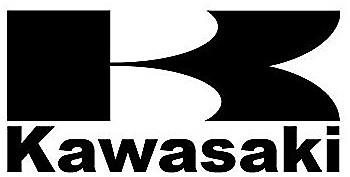 Featured Kawasaki Bikes
Most Popular Bikes by Kawasaki
All Bikes By Kawasaki
Categorized Kawasaki Bikes by Status
Kawasaki Estrella
1876 views this week
₹ 1,75,000
Kawasaki Meguro
1606 views this week
₹ 9,00,000
Kawasaki Ninja RR
12414 views this week
₹ 1,60,000 - ₹ 2,40,000
Kawasaki ER-6n
3693 views this week
₹ 4,69,000
Kawasaki Z (2016)
6627 views this week
₹ 7,00,000 - ₹ 7,50,000
Kawasaki Bikes by Body Type
Filter Kawasaki Bikes by Body Type
Latest Kawasaki News
Recently Added News
About Kawasaki
Know more about Kawasaki
Kawasaki Heavy Industries is the parent brand behind India's leading sportbike brand. It is well known for its performance focused products that undercut respective rivals by a huge margin. The origin dates back to 1896 for Heavy industries while motorcycles and engine division was formed later around 1960's.
India Kawasaki Motors is an official subsidiary of the parent brand and operates in India independently after end of alliance with partner Bajaj Auto. They are the only brand to have a supercharged motorcycle engine with them that is on use for five different variants from Kawasaki. They first started business under the Meguro brand.
Meguro was bought by Kawasaki Heavy Industries and later, renamed to Kawasaki Motorcycle Company. First few years of the brand were marketed with Kawasaki Aircraft logo on their motorcycles. After 1967, they worked on models named K1 and H1 to improve presence in various international markets.
They have worked on reusable aerospace parts, aircrafts, trains and almost every possible manufacturing segment under heavy industries. Fans would be shocked to know that they even have teams working on missiles, space systems and helicopters. India Kawasaki Motor is limited to just two wheeler and that includes their off-road options.
Kawasaki lineup is one among the most impressive lineups of all time. Starting right from quarter liter naked machine, the lineup goes till mighty Ninja H2R in India. Their international lineup has a long list of cruisers, sport bikes, off-road machines and naked street fighters on offer while Indian lineup is primarily restricted to sportbikes due to preferences of Indian buyers.
As on Feb 2018, they just have one cruiser named Vulcan S on offer here. Popular sportbike models from Kawasaki includes Ninja ZX-14R, ZX-10RR, Ninja 1000, Ninja H2 and H2R. They are planning to setup local production for their entry level models in India.
Related Resources
You may like to view
Questions and Answers
Most Popular Answers for Kawasaki
Which bike is better to buy BMW S1000RR or Kawasaki ZX10RR?
18 September 2023 08:09
The Kawasaki Ninja ZX-10RR has been discontinued in the Indian market. On the other hand, the BMW S 1000 RR is a great sports bike that offers a great look, It also gets a twin-LED headlamp setup while the tail lamp has been integrated into the rear turn indicators. Additionally, it features 1000 RR-inspired winglets. Aside from this, the bike comes equipped with a Bluetooth-enabled 6.5-inch color TFT instrument console, a new twin-spar aluminum frame, a subframe, and a WSBK-inspired swingarm. The 999cc inline-four motor makes 209.3PS, which is 2.72PS more than the previous model. The peak torque of 113Nm remains the same.
What is the down payment for Kawasaki KX112?
18 September 2023 05:36
If you are planning to buy a new bike on finance, then generally, a 10 to 30 percent down payment is required on the on-road price of a bike. However, exact confirmation regarding EMI, down payment, interest, loan period, and its procedure will be discussed by the bank or dealership only, as it depends upon individual eligibility. We would suggest you get in touch with the nearest dealership to get exact information.
Is there a warranty for the Kawasaki KX112?
18 September 2023 05:35
Yes, when you buy a Kawasaki KX112, they promise to take care of it if anything goes wrong for a certain period. This means if there are problems that are not your fault, they will help fix them or make things right during that time. It's like having insurance for your motorcycle to make sure you're covered if something goes wrong that's not your doing.
Is the Kawasaki KX112 suitable for young riders?
18 September 2023 05:35
Not really. The KX112 is a racing bike which is designed for experienced riders. It's not the best choice for young or new riders because it's designed for high-speed racing and might be too powerful and challenging to control for those who are just starting out. If you're new to riding, it's better to begin with a more beginner-friendly bike and gain experience before considering something like the KX112.
Does the Kawasaki KX112 come with advanced technology?
18 September 2023 05:34
Not really. The KX112 is more about being really good at racing and going fast on dirt tracks. It doesn't have a bunch of fancy technology like touchscreens or smartphone apps. It mainly focuses on a strong engine and is easy to control for racing so It is all about performance.
Ask a Question