Jaguar Cars
Featured Jaguar Cars
Most Popular Cars by Jaguar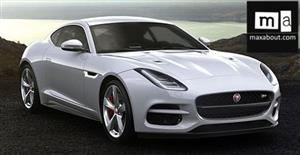 Jaguar F-Type Coupe R
1 views this week
₹ 221,56,000
All Cars By Jaguar
Categorized Jaguar Cars by Status
Latest Jaguar News
Recently Added News
About Jaguar
Know more about Jaguar
Toll Free Roadside Assistance Number:
1800-209-3200
Owned by Tata Motors since 2008, Jaguar is a British Multinational Car Manufacturer. With its headquarters in Whitley, England, Jaguar is one of the luxury vehicle brand known across the world. On January 2013, they merged their operations with those of Land Rover and gave birth to Jaguar Land Rover which is now the major production house of Jaguar Cars. the brand was founded by William Walmsley and William Lyons in 1922.
Swallow Sidecar Company founded Jaguar's business in 1922 though, they originally developed motorcycle sidecars at that time before moving on to passenger cars. S.S cars were renamed to Jaguar car in 1945.
After their merger with the British Motor Corporation in 1966, the company was again renamed to British Motor Holdings which further collaborated with Leyland Motor Corporation in 1968 and gave birth to British Leyland. Ford acquired the Jaguar company in 1990 and after its merger with Land Rover in 2000, the combined brand was sold to Tata motors in 2008.
Jaguar in India offers only 5 car models in which there is 3 SUV's, 1 sedan and 1 convertible car namely Jaguar F-Pace, Jaguar XF, Jaguar XE, Jaguar F-Type, Jaguar XJ launches in 2015, 2008, 2014, 2012 and 2003 respectively. They comes in 8 diesel variants and 11 petrol variants. Jaguar offers 24 dealerships in 23 cities of India.
They go through extraordinary lengths to make their SUVs, sedans and sports cars one of the most reliable as well as safest luxury performance vehicles. There state-of-the-art engineering offers its customers with highly desirable vehicles that are out of the world.
Their manifestation of passion have made the performance of the cars extremely pulse racing. They are the world leaders in the aluminium construction like aircrafts which is responsible for making the cars extremely light but strong and corrosion resistant.
Related Resources
You may like to view
Questions and Answers
Most Popular Answers for Jaguar
What is the Ex-showroom Price of Jaguar F-Type in Mumbai?
29 December 2022 06:11
In a press release, Maruti Suzuki said that the 1.4-liter Boosterjet engine would have to be imported which would drive up the cost of the Swift Sport. The higher price would cause lower sales, which is why they have cancelled the launch of the car in India. If you are looking for a performance hatchback, you should consider the Punto Abarth to be your best option.
What is the Ex-showroom Price of Jaguar F-Type in Mumbai?
29 December 2022 10:10
Jaguar F-Type gets an ex-showroom price of Rs.1.61 Crore in Mumbai.
Ask a Question