Pune-based EV manufacturer Tork Motors has finally commenced production of its Kratos electric motorcycle. The motorcycle was launched in January this year, and now the first units of the e-bike have been rolled out. As per the recent claim by the company, it intends to produce 500 units per month with the expectation of deliveries starting later this month. The brand has also announced that it will set up a new micro-manufacturing facility. Not to forget, at the initial stage, Tork Motors will focus on its home city.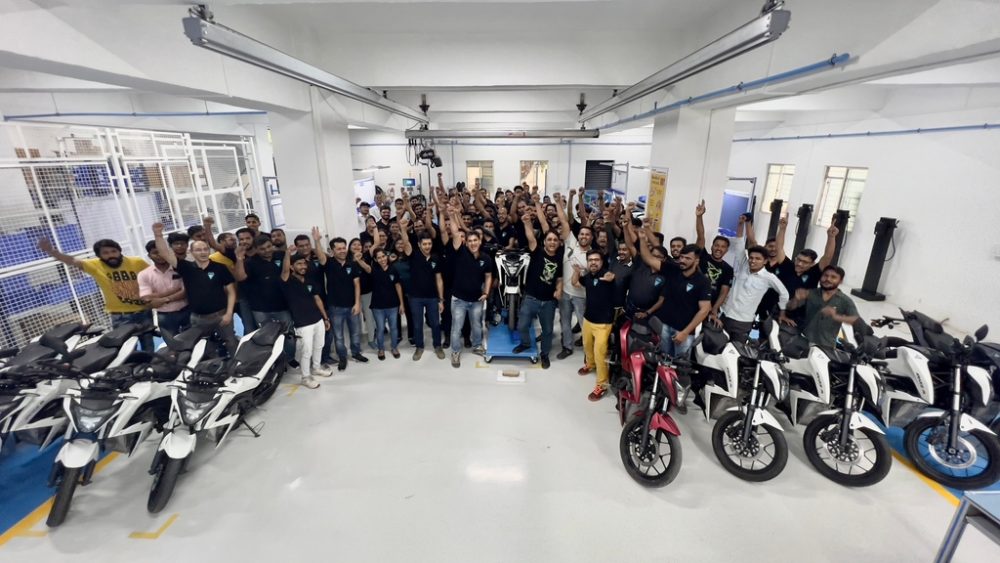 The electric motorcycle is offered in two variants, called the Standard and the R. Kratos R made an appearance in the "Pune Alternate Fuel Conclave" held between April 2, 2022, and April 5, 2022. Kapil Shelke, during the event, said, "Our current focus is Pune city, and the first set of motorcycles will be delivered in April 2022. This day will act as a landmark as today India's first electric motorcycle gets unleashed on the streets of Pune."
Tork Motors claims Kratos can achieve a top speed of 100 kmph with a peak power of 7.5 kW, whereas Kratos R is set to have a top speed of 105 kmph with a peak power of 9 kW. Kratos' max torque is 29 Nm, whereas Kratos R's max torque is 38 Nm. Both variants are expected to have a clutchless single speed and a range of around 180 km (IDC). Kratos is expected to take 4 hours to charge, whereas Kratos R is designed with fast charging, which will take around 1 hour to charge.
Both the electric vehicles are going to house an Axial Flux Motor and might come with a TIROS (Operating System) and a fully digital dashboard with a 4-way joystick for navigation and control. Tork advertises Kratos with 4 modes; Eco, City, Sports, and Reverse. Kratos Standard and Kratos R are set to have T-Net Charging for 2 years, a 3-year battery warranty, and a 3-year vehicle warranty.