MG has officially introduced the Maxus 9 EV in Thailand. The Maxus Mifa 9 has been rebadged as a Maxus 9 by the British company. At the 2023 Auto Expo in India, the Maxus Mifa 9 was on display. The company that created the car, the Mifa 9, is called Maxus. MG has decided to use the brand name of the manufacturer in Thailand as the model name.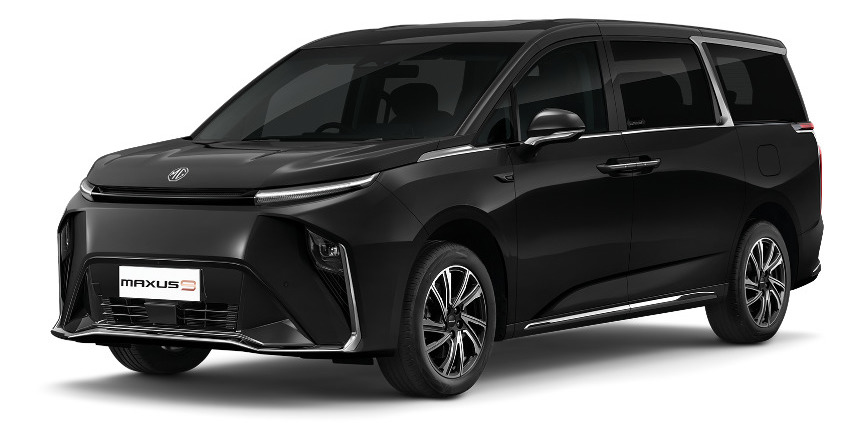 Maxus Mifa 9 and MG Maxus 9 are identical down to the last square inch, save for branding. In Thailand, MG has set the pricing of the Maxus 9 at 2.5 million Baht (Rs 61 lakh) and 2.7 million Baht (Rs 66 lakh) for the base X trim and top-spec V trim.
The front fascia incorporates LED headlights below the slim LED DRL components at the top. Strong vertical design components give the piece a lot of aggression. It has a face-like rear LED tail light trademark.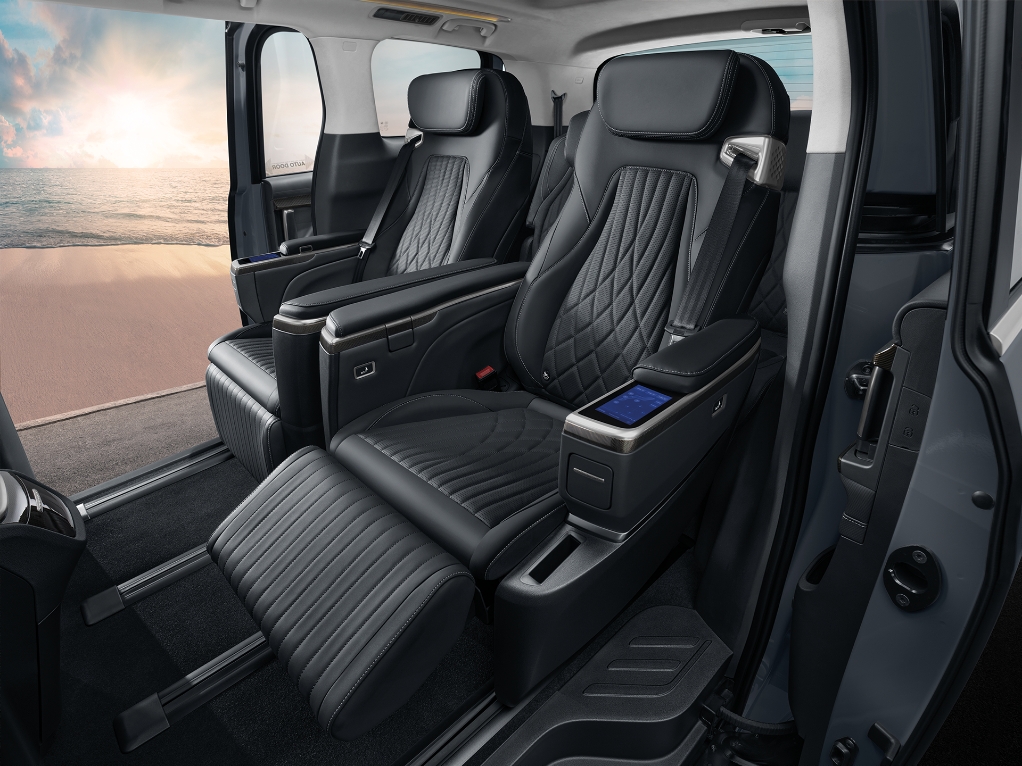 It boasts an amazing greenhouse and a tonne of interior room because of its minivan body design. The MG Maxus 9 is both techy and minimalist on the inside. Dashboard has two monitors that resemble iPads and have rounded edges. One for the driver's display and the other for the instruments. Below the infotainment screen, MG has incorporated AC controls into a touch-sensitive panel.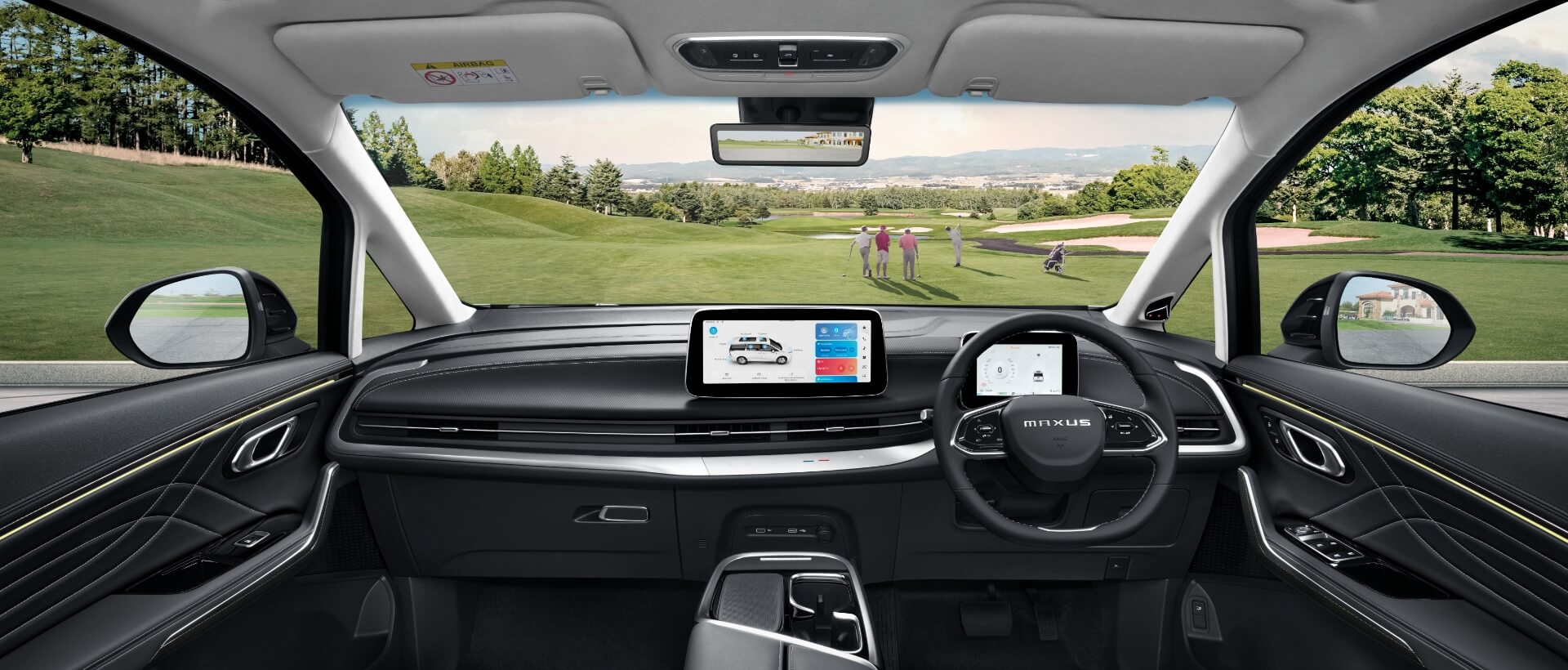 For the front passengers, there is a single-pane sunroof, while the second and third rows have panoramic sunroofs. Among the remarkable features are the automatic sliding doors and leather seats. It features soft-touch inside trims with fine stitching and ambient lights with 64 colours. Some of the other features include a 12-speaker audio system, a separate rear climatic zone, an IRVM with a rear camera feed, 9 USB ports, and a PM 2.5 air filter.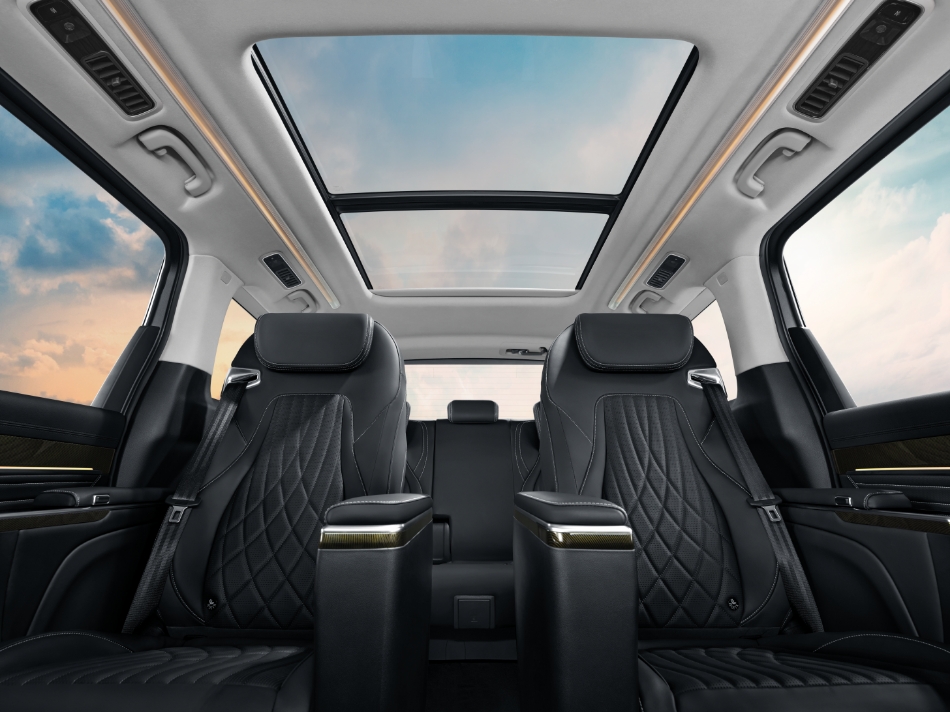 The 90 kWh battery and 245 horsepower and 350 Nm single motor FWD architecture are standard on the MG Maxus 9. On a single charge, the NEDC-certified range is up to 540 km. The battery can be charged from 5% to 100% with an 11 kW AC charger in 8.5 hours, and from 30% to 80% using a 120 kW DC fast charger in under 30 minutes.