A modified Toyota Innova has gone viral on social media after pictures of it were posted online. The vehicle, which has been nicknamed the "Monster Innova," has been modified with a number of aftermarket parts. The Monster Innova was created by a group of enthusiasts in India, and it has been featured in a number of automotive magazines and websites. The vehicle has also been featured on social media, where it has received a lot of positive attention. Some people have criticized the Monster Innova for being too over-the-top. But others have praised it for its unique and eye-catching design.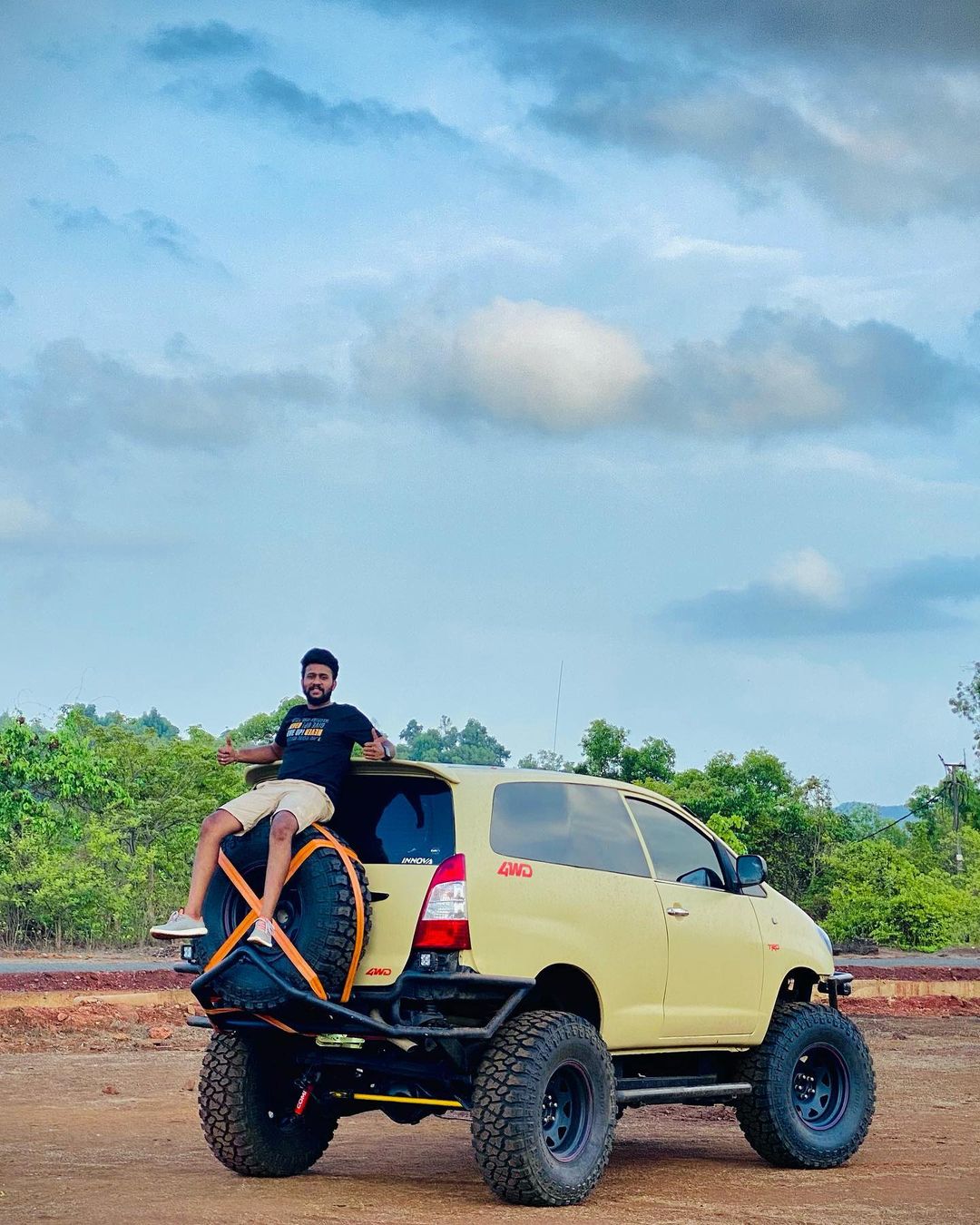 The owner of the Monster Innova, Deepraj Chari, recently also posted a video online. It showcases the process involved in converting the vehicle from a 5-door to a 3-door. The video shows how the body of the Innova was first separated from its chassis, and then cut in the middle to shave length. Some length was cut off and then re-welded.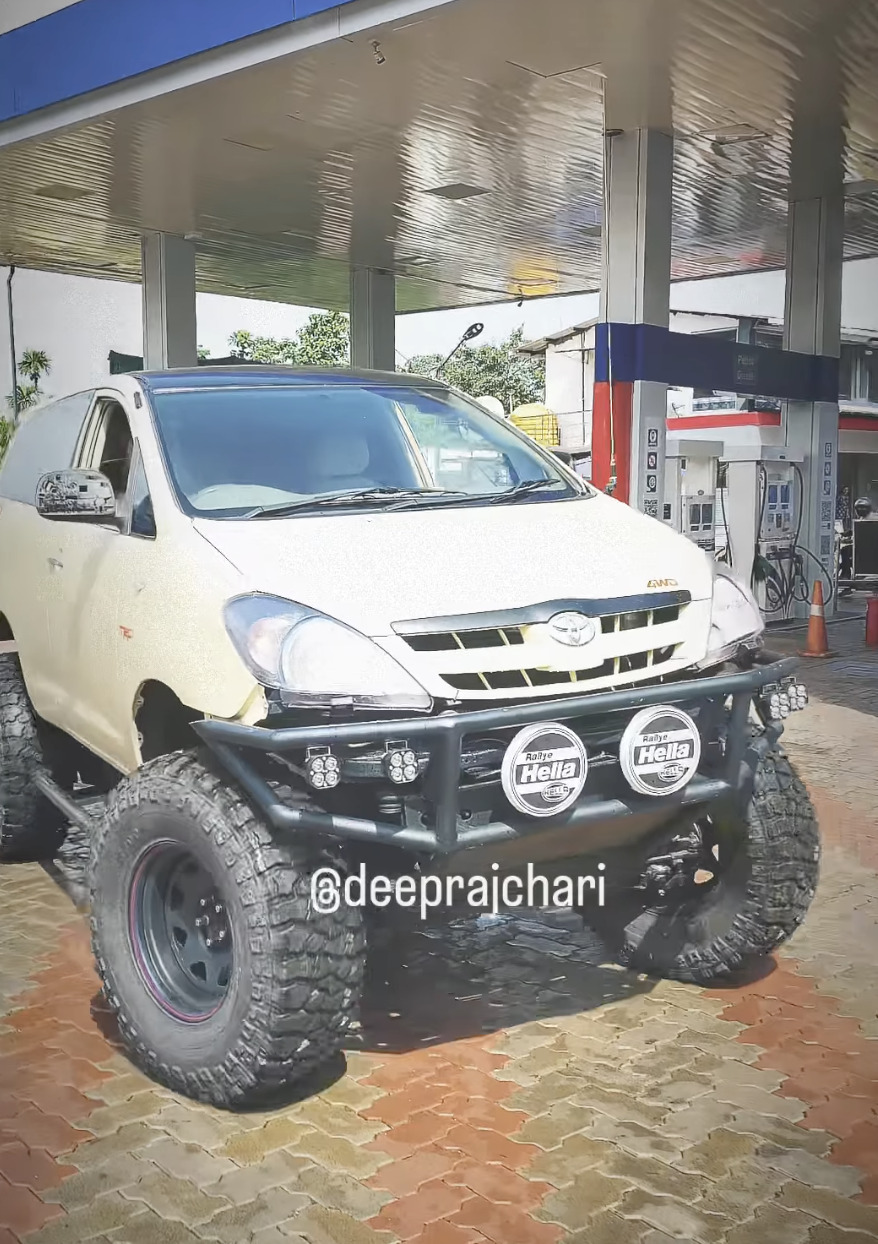 The conversion process was not easy, but Chari was able to complete it with the help of a team of modders. The result is a unique and eye-catching vehicle that is sure to turn heads wherever it goes. The Monster Innova has been modified with a custom frame that raises the body of the vehicle. This frame also holds an additional roll cage at the front and rear. The modders also mounted a rear spare wheel on the frame.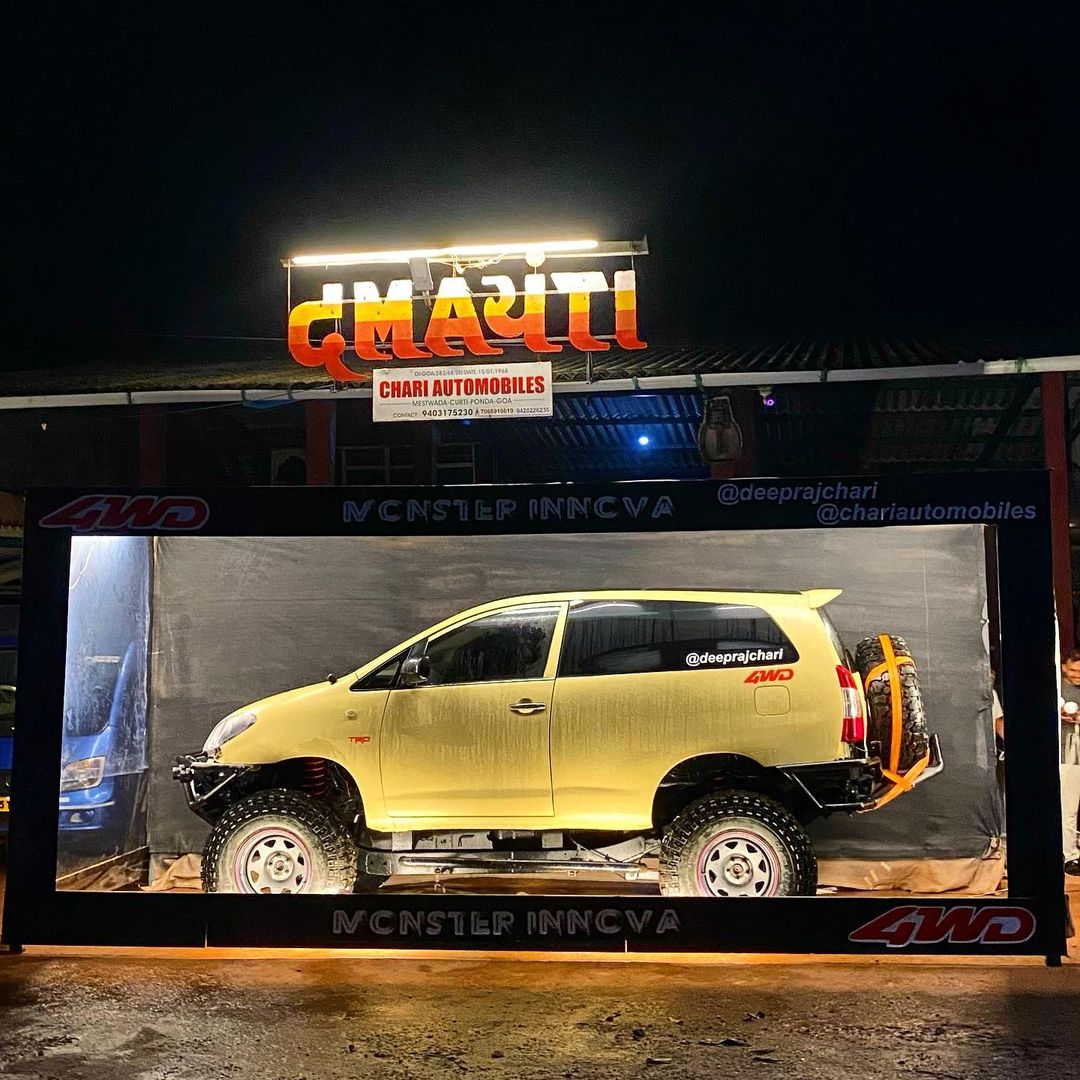 The Monster Innova has been fitted with off-road wheels and tires. These wheels are of the M/T variety, which means they have a very high profile. This gives the Monster Innova better ground clearance and traction, making it more capable off-road. The original colour of the Monster Innova was silver. But the modders have painted it a matte yellow with contrasting black elements. They have also added red 4WD decals and a bunch of auxiliary lights.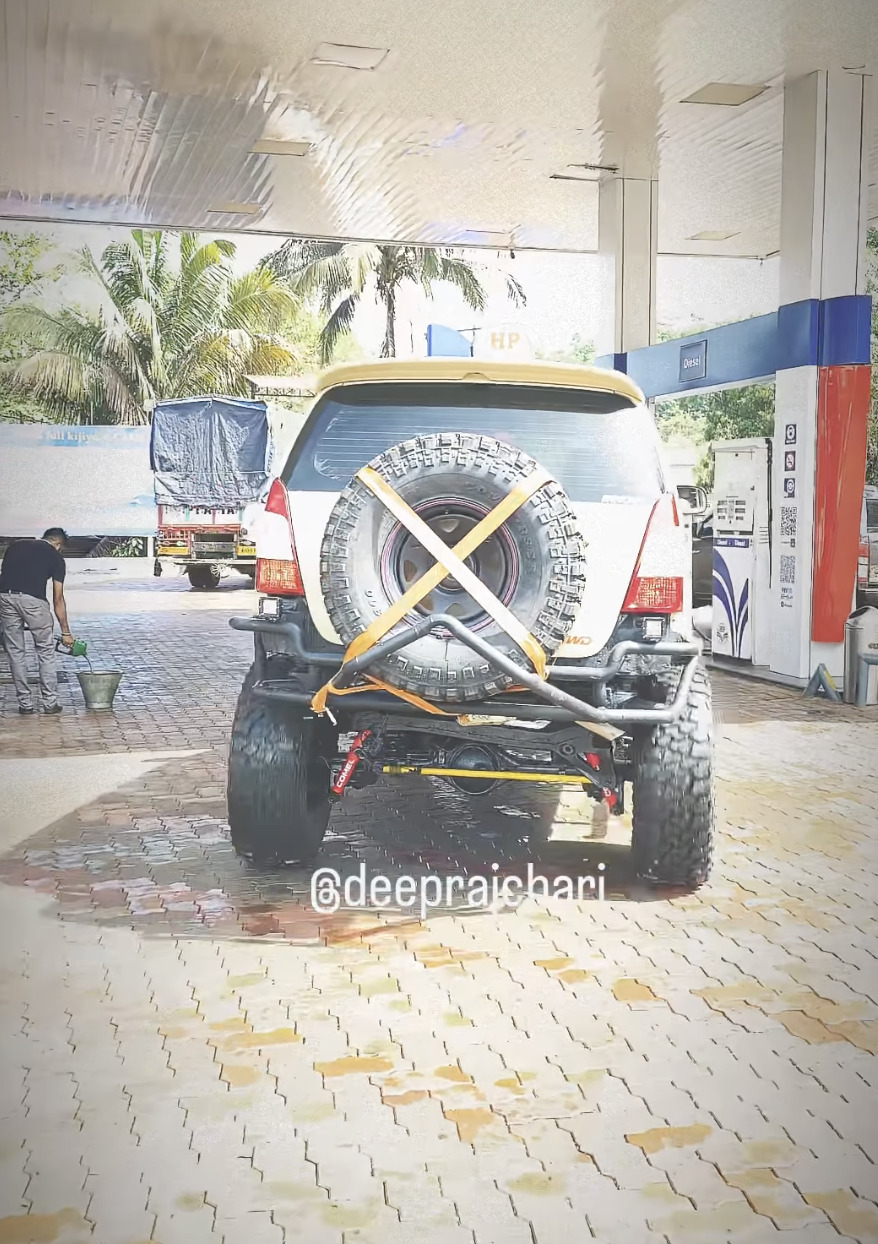 The Monster Innova is a modified Toyota Innova that has been cut in half and raised up on a custom frame. The body alterations have compromised the strength of the vehicle, and the lifting mod does not provide any real benefits. But the Monster Innova is a unique and eye-catching vehicle that is sure to turn heads wherever it goes.
All Images Source - Instagram