Ahead of the official launch of the Maruti Suzuki Invicto, which is basically the rebadged version of the Toyota Innova Hycross, the interior of the upcoming MPV has leaked online. You will immediately notice the change in the colour scheme of the Interior as Maruti Invicto is all-black with copper accents on the dashboard, door pads, and central console, while the Innova has a dark brown colour with black accents. Although the pattern on the seats is kind of the same and the colour of the seats is also black. Here is the first-ever leaked image of Maruti Invicto's interior: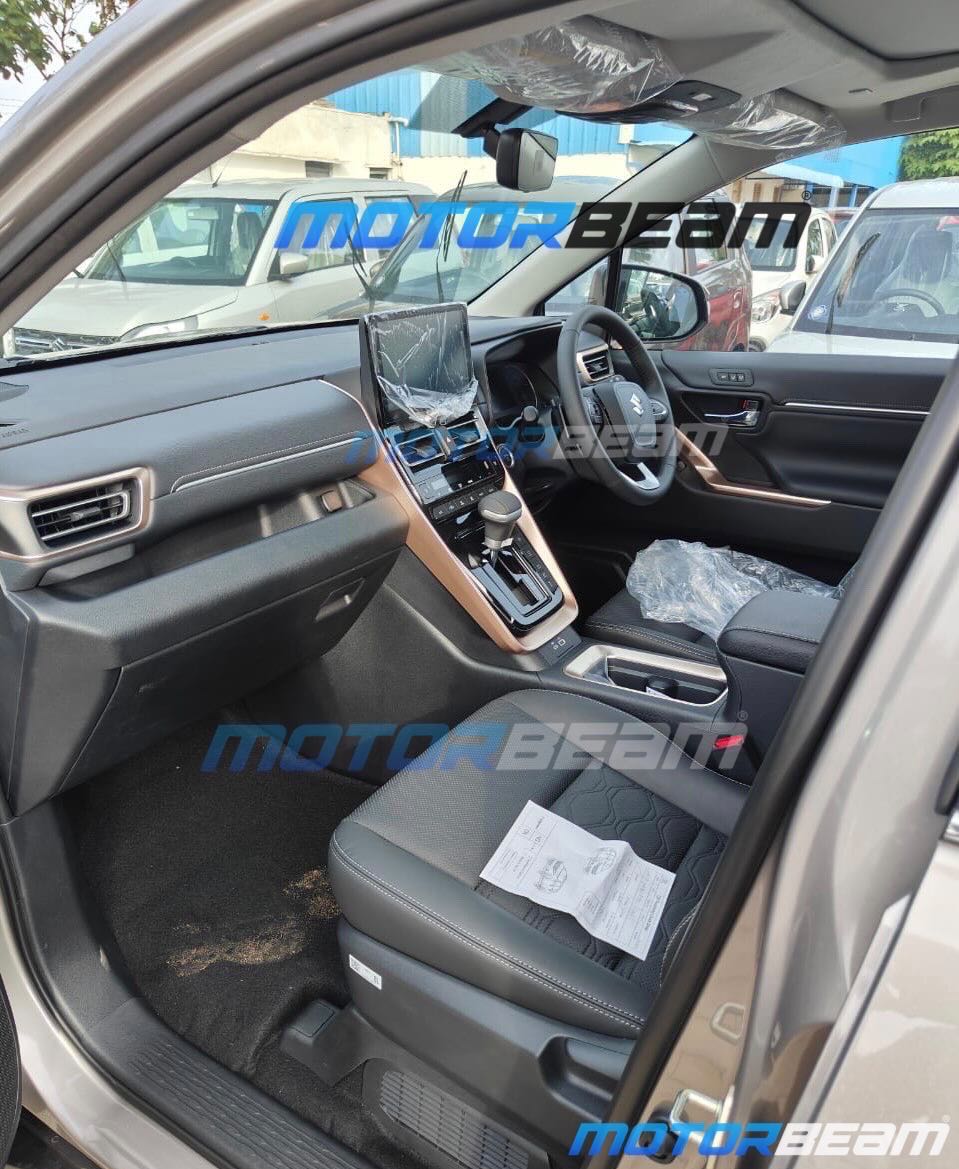 On the steering wheel, you'll notice the Suzuki logo. This particular version of the upcoming MPV has a sunroof, making it appear to be a top-of-the-line model. Recently, the exterior of the car also got leaked, you can click here to check the exterior images -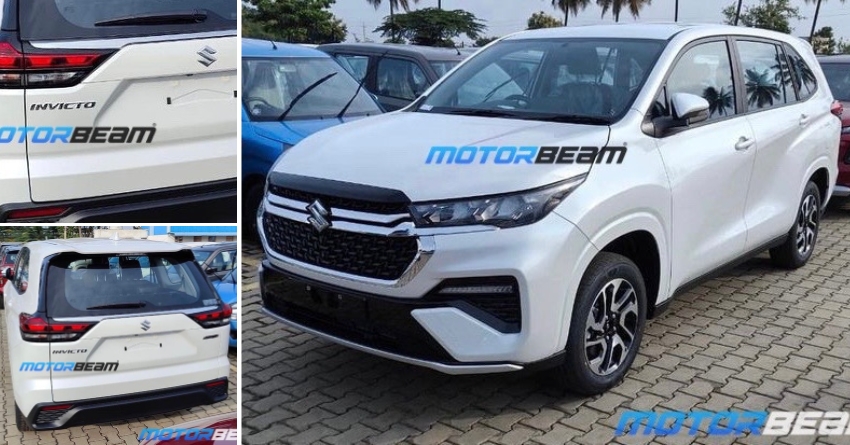 Images Source - Motorbeam
Maruti Suzuki will be offering the Invicto with only the 2.0-litre strong hybrid petrol engine. There will be two variants on offer, Zeta and Alpha. The pricing of the Invicto is expected to be comparable to the Innova HyCross, but Maruti Suzuki will pay Toyota a royalty for the rebadged MPV.
The Invicto is expected to compete with the likes of the Mahindra XUV700, Kia Carnival, and Toyota Fortuner. The launch of the Invicto is a significant move by Maruti Suzuki. The company is looking to expand its presence in the premium MPV segment, and Invicto is expected to be a strong contender.