One of the most legendary bikes of the past, Yamaha Motor India's RX100, is all set to return to the roads in a new guise. The bike was available in the country from 1985 to 1996 and performed exceptionally well in the Indian market. When the latest reports suggest that the brand is gearing up to relaunch the bike in the country again, the Yamaha RX100 has become the talk of the town again.
Speaking of introducing the new RX100 bike, Mr Eishin Chihana, Chairman of Yamaha Motor India, said that they wish to revive the RX100 brand. But there are two issues: the RX100 is a two-stroke engine, and complying with the BS6 engine in it is now difficult. However, naming a new model is definitely on the docket. Plus, the rebirth of the bike with the current flavour is a significant task.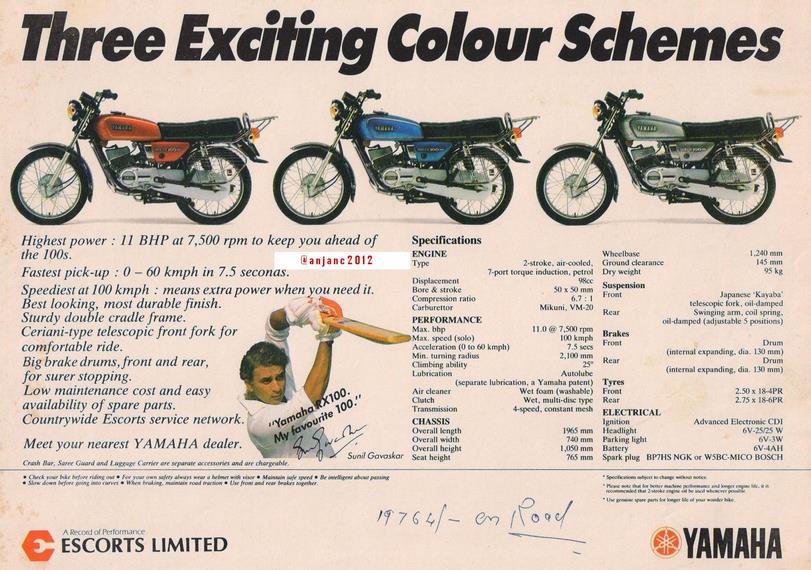 Further, Mr Chihana mentioned that they have a strategy, but they should not use the RX100 moniker lightly. It will tarnish the image. The RX100 is not a hasty plan or decision. It should be an eye-catching package with a powerful engine and design. When asked about a release date, Chihana stated that it might come later than 2026 because the company has a slew of other models planned till 2025.
According to the chairman's remark, the bike will arrive on our shores in a new guise and with new technologies. Whereas some people are not believing the reports of the Yamaha RX100's revival, we find it worth noting here that the bike will be a completely new vehicle but only use the renowned name. Also, it is not possible for them to launch the bike too soon since the manufacturer has to make the prototype first and then carry out the testing and development process.
In addition, the upcoming bike will come with an oil-cooled engine equipped with fuel-injection technology rather than a carburettor system. It will take more than four years for Yamaha to debut a final product in the Indian market.