One of the most legendary bikes of all time, the Yamaha RX100, is all set to make a comeback in a new avatar. The bike was available in the Indian markets from 1985 to 1996, and it was exceptionally good in terms of performance and it used to register respectable sales numbers.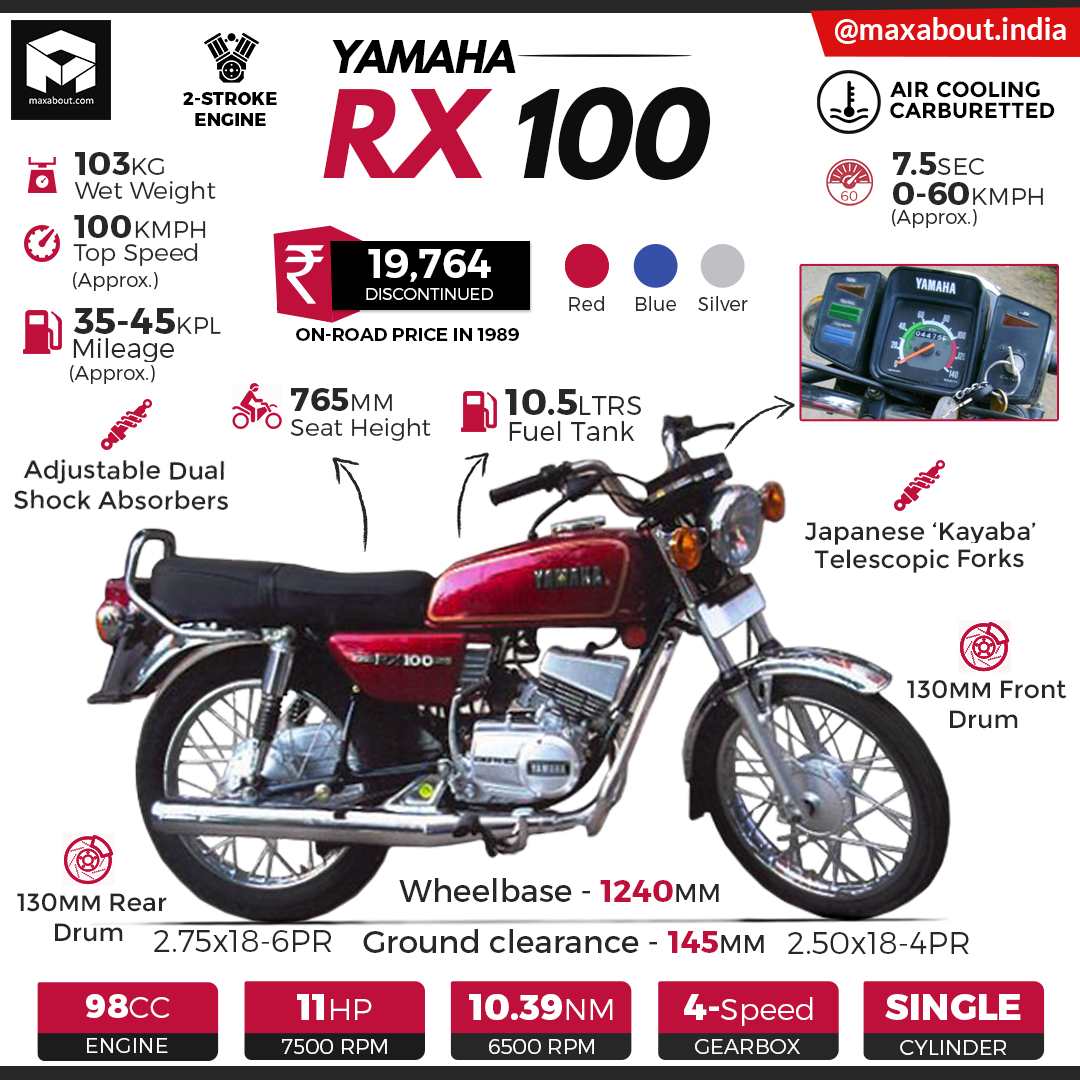 Eishin Chihana, Chairman of Yamaha Motor India, recently shared an update regarding the relaunch of the Yamaha RX100 -
"We want to bring back the RX100 brand but there are two points: RX100 is a two-stroke engine and complying with the BS6 engine is impossible now. But, certainly giving the name to a new model is in our plan. Once we put the RX100 on a brand/some aspiring model ... the reincarnation with modern styling/flavour, is an enormous challenge."
"We have a plan, but we should not use the RX100 name so easily, it will ruin the image. RX100 cannot be a quick plan/decision. It should be an impactful package with a powerful engine and design."
Another recent report suggests that Yamaha is considering a larger 175cc to 200cc engine for the revival of the RX nameplate. Recreating the original RX100 would be very difficult without breaking the bank.
And even with all the positive sentiment that the Chairperson has for this iconic 100cc motorcycle, it is very unlikely that he would go through all this trouble just to get the same bike in the market. He also mentioned that a larger displacement bike would make an original impact while carrying the performance image of the old RX100.
When asked about a launch date for the new model of Yamaha RX 100, Chihana said it could be after 2026 because the company has other models planned until 2025.