Custom motorcycles are not a new thing, but there is a growing market for custom scooters as well. The PiperMoto J Series super scooter is one such scooter that is sure to turn heads. The scooter's body is made from CFRP (Carbon Fiber Composite Plastics) and was finalized with clay sculpting. The result is a scooter that is both stylish and eye-catching.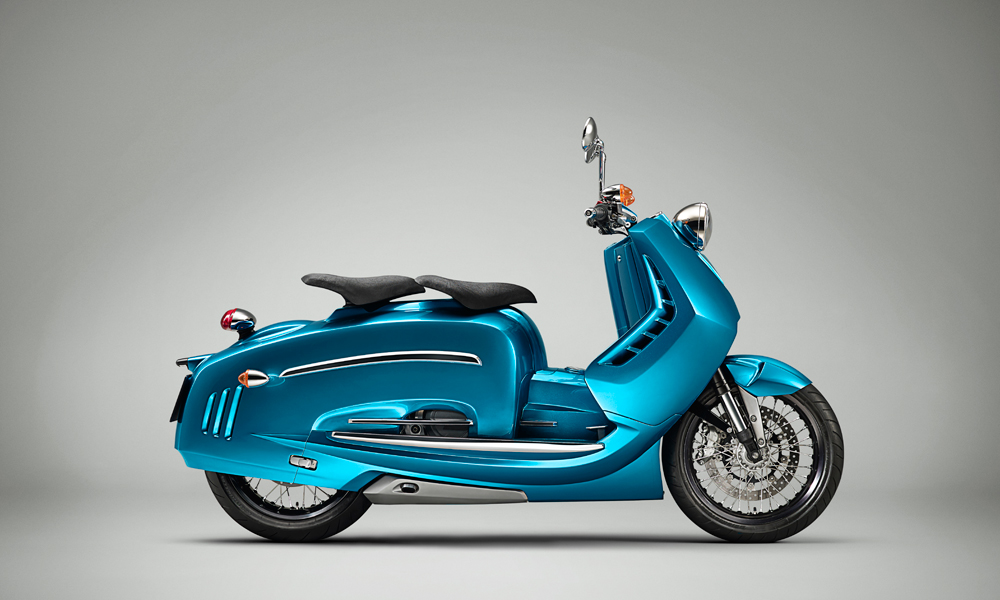 The PiperMoto J Series is a custom scooter with a unique look. It has a carbon fibre body, a lowered stance, and a bright blue finish. It also features a custom exhaust system and a one-of-a-kind headlight. The scooter was created by John Piper, a renowned motorsports engineer.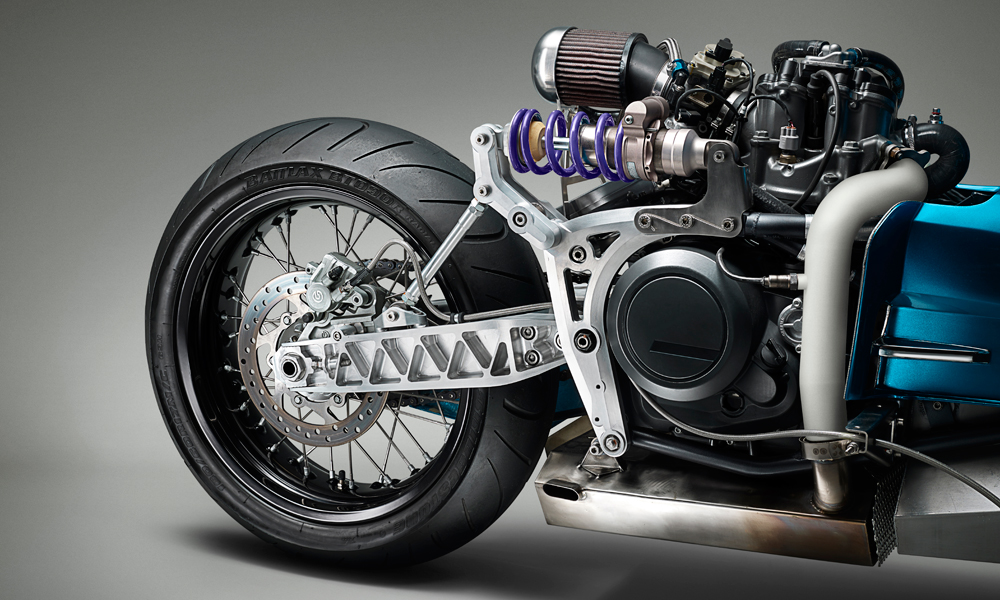 The scooter is equipped with a KTM 690cc parallel-twin engine, which produces 67 horsepower. The J Series's gearbox is from KTM, but it has been modified to include electronic shifting. This engine gives the J Series impressive acceleration, and it can reach a top speed of 193 km/h.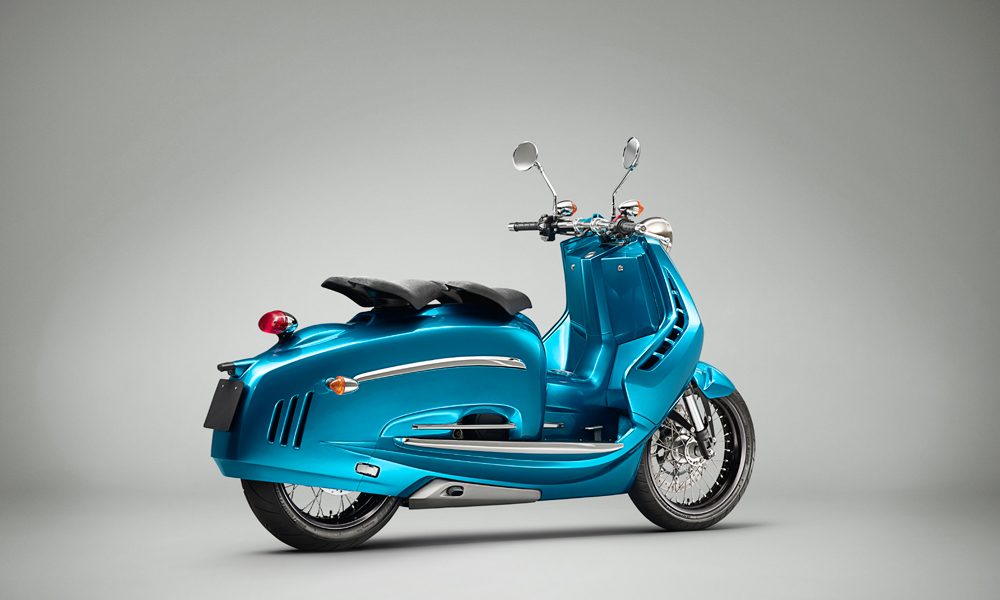 The scooter also has a custom push-rod type rear suspension and a custom CNC-machined aluminium swingarm. These components provide the J Series with excellent handling.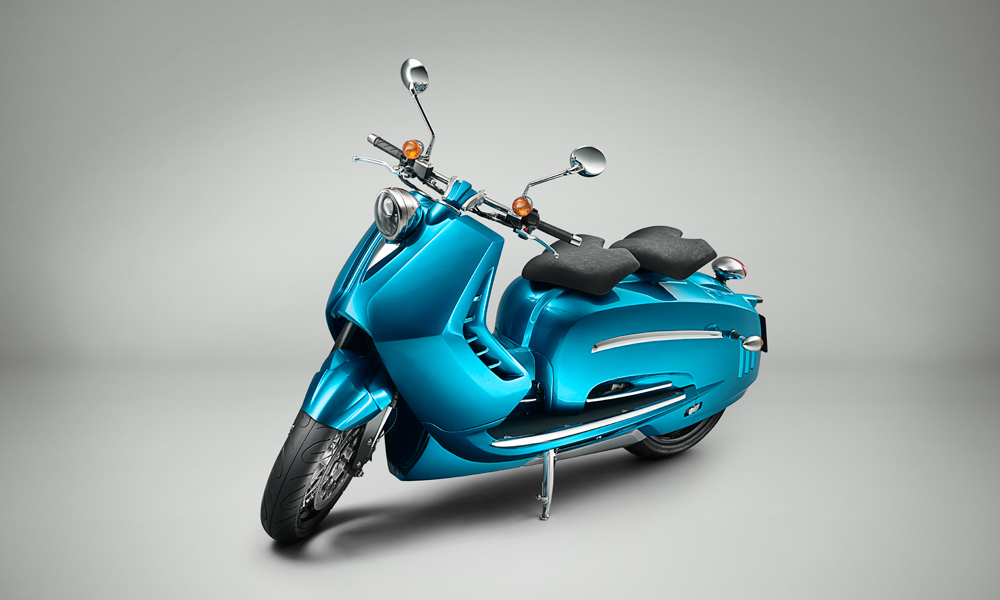 The scooter uses KTM 690 Duke's standard USD front forks, 17" wire-spoke wheels with Bridgestone Battlax tyres, and 4-piston front and single-piston rear Brembo callipers.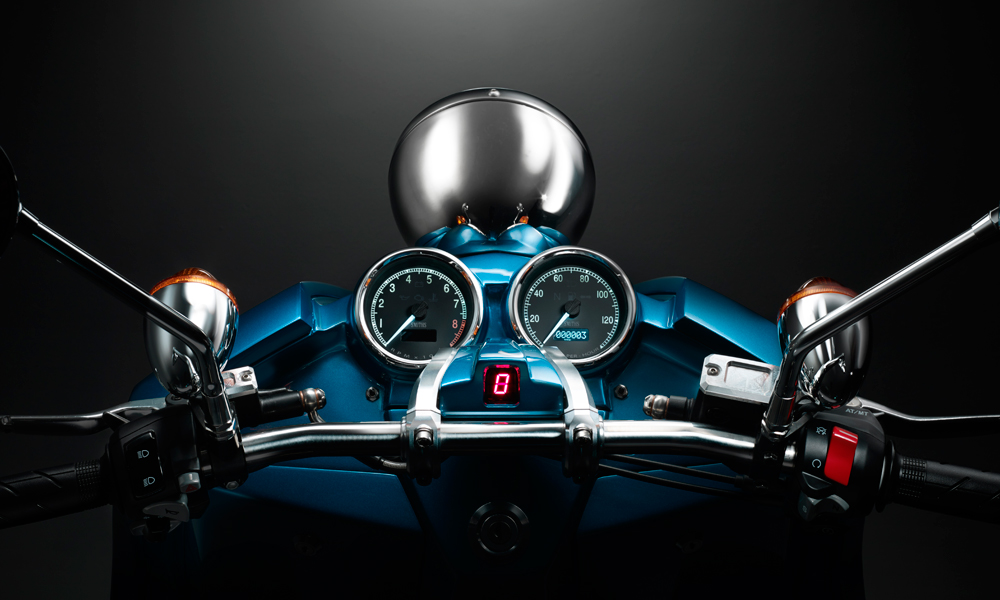 The scooter has two fixed individual seats, a single-piece engine cover that lifts to reveal the engine, and an F1-style rear custom suspension. The J Series is not a step-through scooter but rather has a spine that holds 14L of fuel. The scooter also features round headlights, twin instrument clusters, turn indicators, and OEVMs that give it a retro look.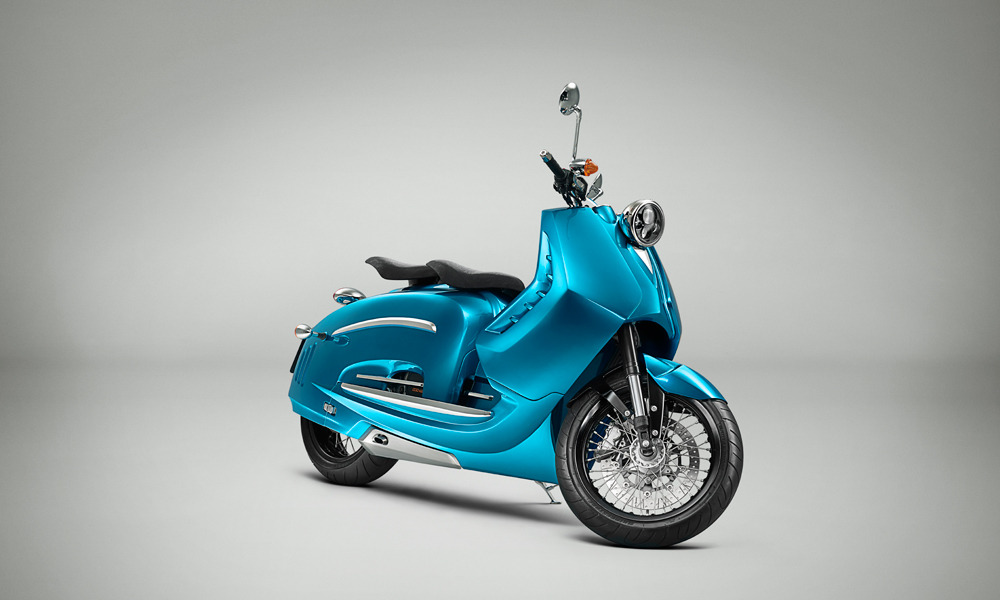 PiperMoto has equipped the J Series scooter with a gel-type battery that is maintenance-free, and the military-grade wiring loom is durable and reliable. The J Series is also available with a variety of customization options, so riders can personalize their scooter to their own taste. While PiperMoto has not yet released a price for the J Series scooter, it is likely to be more expensive than a used KTM 690 Duke.