Force Motors is testing a pickup based on its Cruiser MUV that could soon be available for Rs 15 lakh. It will fit into the Gurkha brand when it is released and be the most reasonably priced pickup truck in India for PV space. The test mule appears to be production-ready as well, so the launch may occur sooner rather than later.
This pickup truck is something we have seen before. It was first displayed at the Defense Exhibition and Forum by the Indonesian company Republik Motor under the Ksatria brand with a focus on the military. There, Republik added a missile launcher to this pickup truck. The Mercedes-Benz G63 AMG 6X6-inspired appearance will be the Force Gurkha Pickup's key selling point.
Continuing with the test mule from India, it was utterly bare and lacking in any form of concealment. Aniket Virat, an auto enthusiast, discovered this test mule close to Pune. It only takes a quick glance at this pickup to see that it was not built specifically to be a pickup truck. It is based on the Cruiser MUV instead.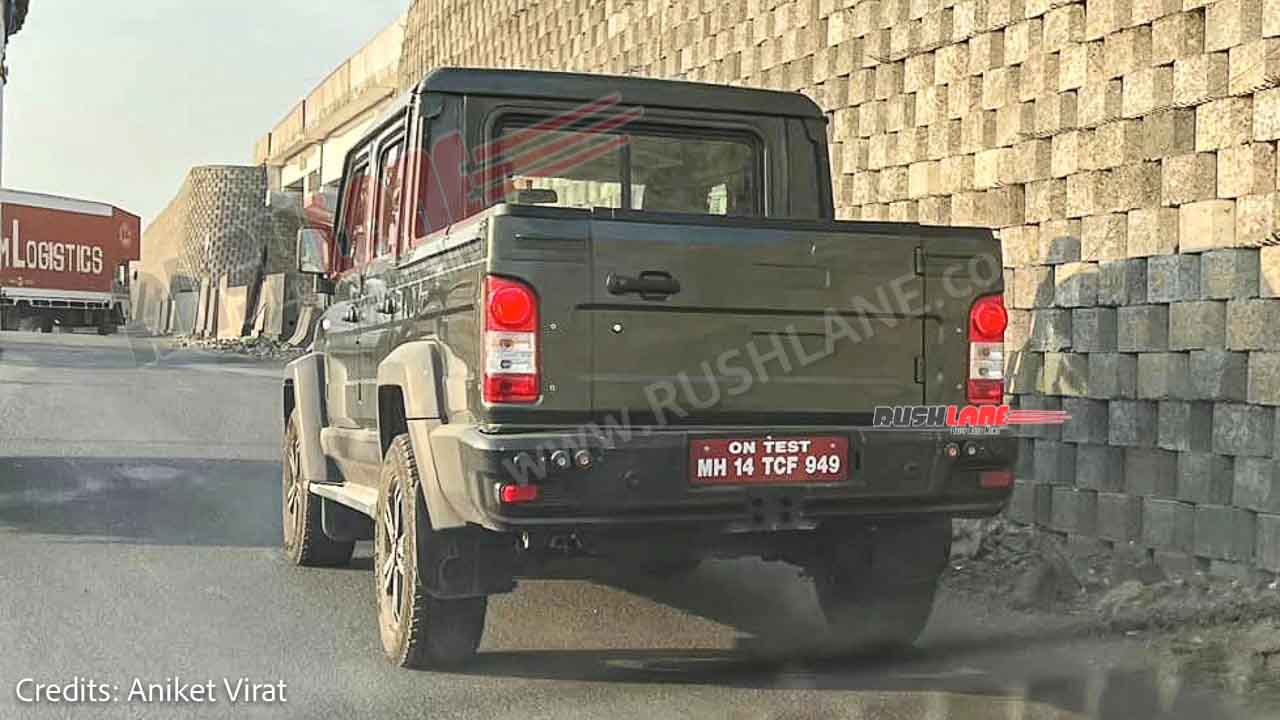 If Force Motors had created a pickup from the ground up, it would feature a physically distinct load bay, as is typical in the CV arena. Also, a true truck tailboard rather than Cruiser's side-hinged bottom half tailboard. Because it is based on the Cruiser MUV, the development expenses will be lower. Wheel-well incursions transform the space behind the rear doors into a loading bay. Eight passengers were accommodated here on side-facing benches by the Cruiser.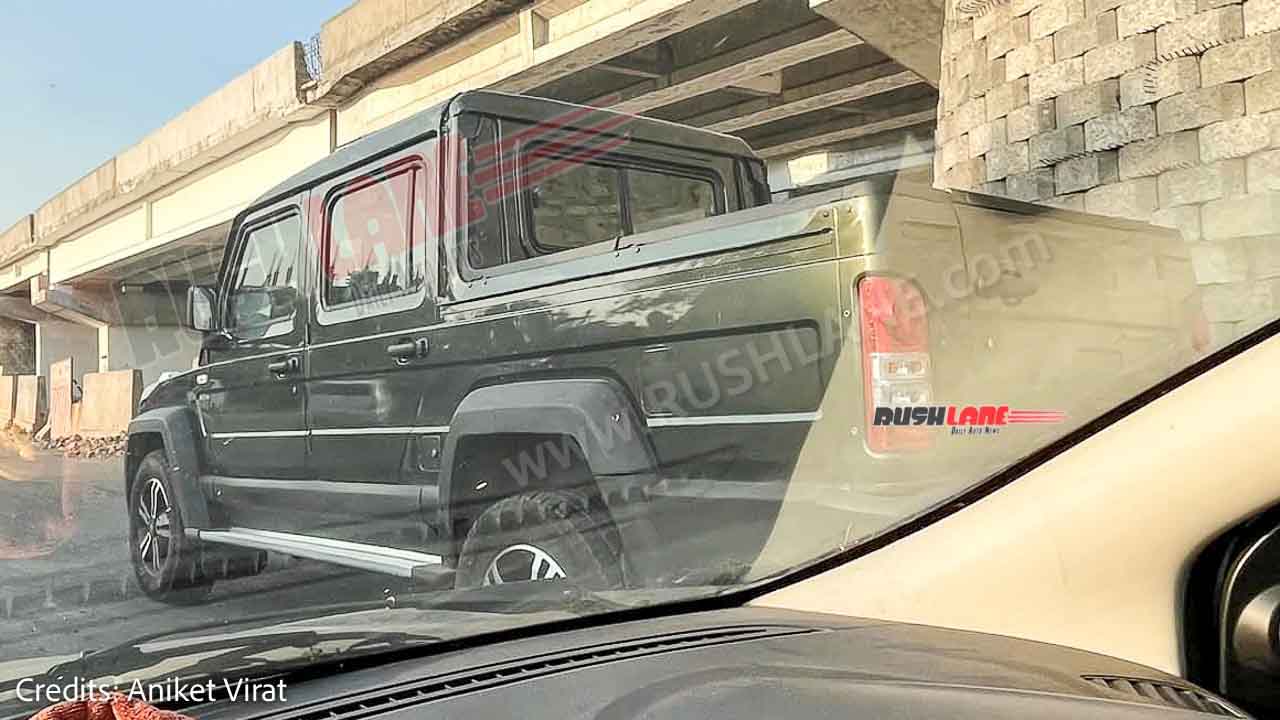 Sliding windscreen windows allow rear passengers to access the load bay. Less rattling glass would be stuck. It features the same 18" alloy wheels as a Gurkha 5-door vehicle and Cruiser MUV taillights. A bed liner that appears to be fitted in the load bay could be one of the vehicle's official extras. The front appearance will be the same as the Gurkha.
The same FM CR 2.6L turbo diesel engine from Mercedes-Benz powers every Force Motors (PV and CV) vehicle. Performance figures will be in the range of 250 Nm and 90 horsepower. It's very likely to have a single 5-speed gearbox and a 4X4 transfer case with mechanically locking differentials in the front and rear.
All Images Source - RushLane