When your passion doesn't allow you to settle for less, creations like this typical Benelli TNT 300 with a Ducati outfit is a sure-shot result.
The modification has been done in Vietnam and the body parts of the TNT 300 streetfighter have been swapped with the actual Ducati 899 Panigale parts, keeping the underpinnings truly Benelli with the same frame and suspension components.
Even the LED headlamps have been sourced from the original model, making this motorcycle look actually the same as the original Ducati 899 Panigale superbike. This replica looks so close to the actual model that a lot of bike enthusiasts would not be able to figure out that it's not an original Ducati.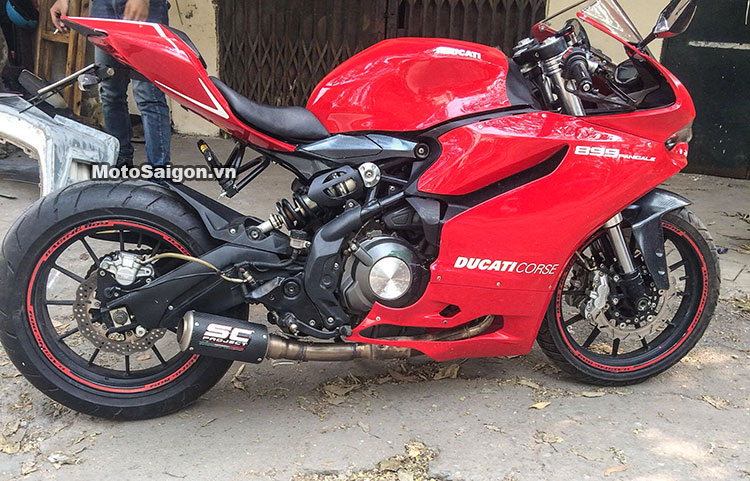 The performance has not been altered for the Benelli engine and it is still good for 38.26BHP of maximum power. In comparison, the 899 Panigale generates 146BHP of max power.
The smaller disc brakes of this modified TNT 300 do give a hint that it's not an actual model of the Ducati 899 Panigale but it's undoubtedly the closest possible replica of the original sportbike.
The aftermarket SC-Project exhaust system must be able to make it sound better but won't help it achieve the huge gap between the power values of the original Ducati 899 Panigale superbike and the Benelli TNT 300 streetfighter.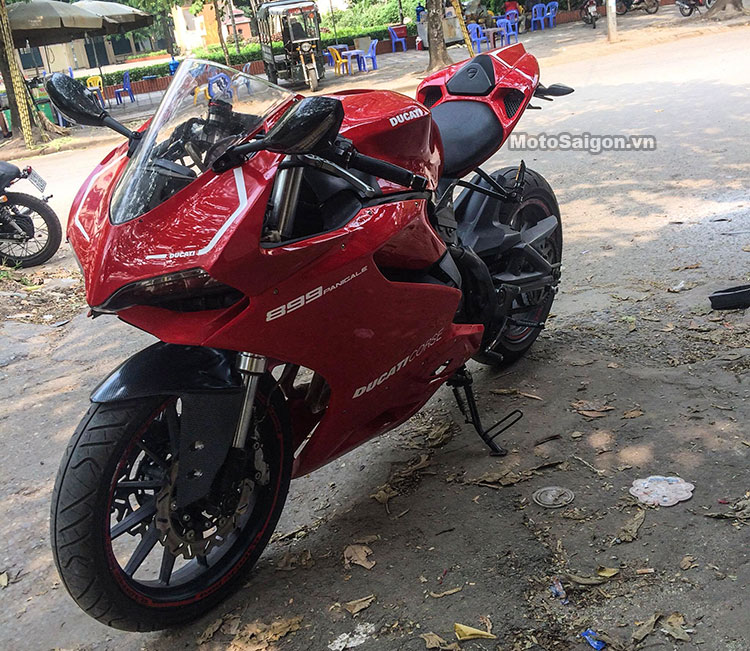 Benelli TNT 300 is a naked streetfighter, providing a lot of options for customisation in terms of fairing attachments than other machines which are sold with factory fairings. The owner's dream of owning a Ducati Panigale superbike could have never been better lived than this one.
If we talk about the stock model, Benelli discontinued the TNT 300 with the implementation of BS6 emission norms in India. It is being expected that Benelli will replace the TNT 300 with the 302S in the coming months.
Benelli TNT 300 Modified Into Ducati 899 Panigale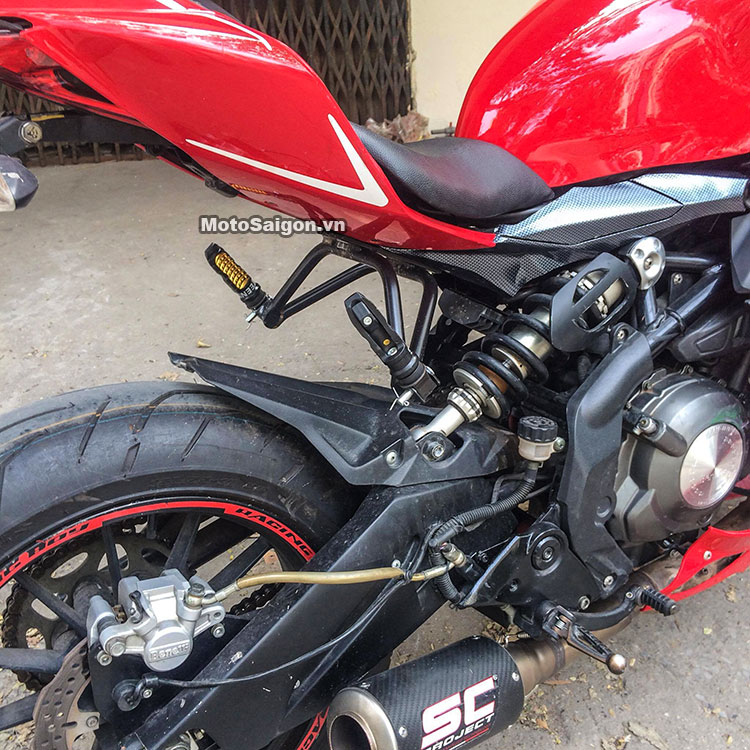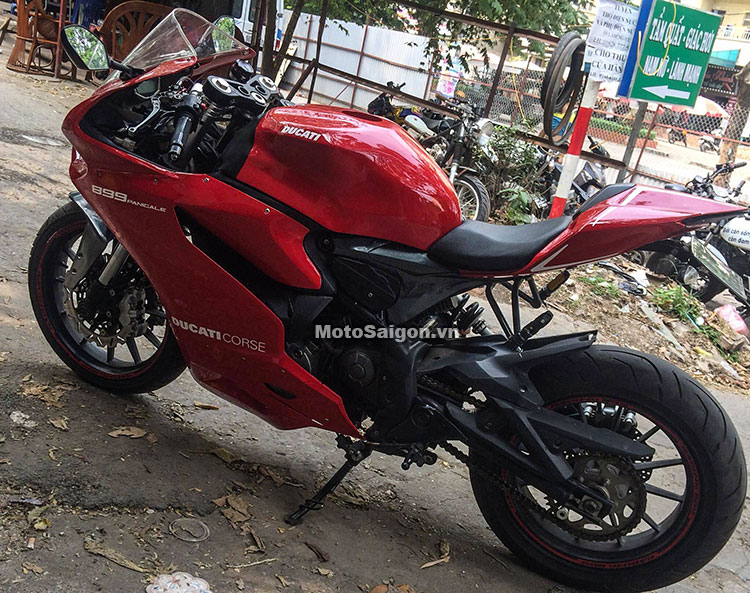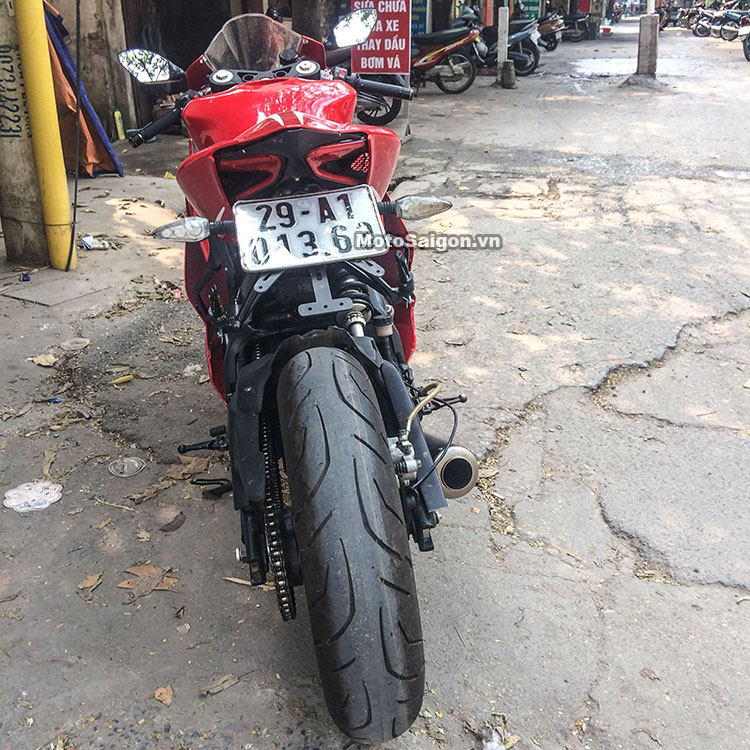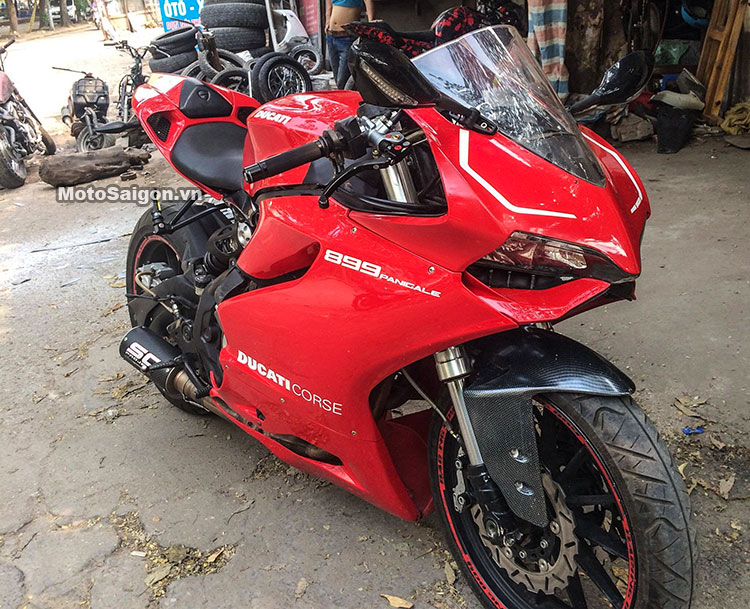 Benelli TNT 300 Specs (Stock Model)
Displacement - 300 cc
Maximum Power - 38.26 Bhp @ 11,500 rpm
Maximum Torque - 26.5 Nm @ 10,000 rpm
Number of Cylinders - 2
Number of Gears - 6
Seat Height - 795 mm
Ground Clearance - 160 mm
Kerb/Wet Weight - 196 kg
Fuel Tank Capacity - 16 litres
Top Speed - 158 kmph
Photos Source: MOTOSaigon