Indian Bikes
Featured Indian Bikes
Most Popular Bikes by Indian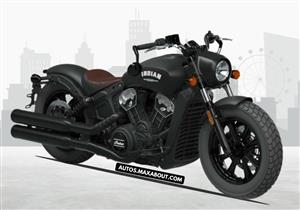 Indian Scout Bobber
3518 views this week
₹ 17,17,642
All Bikes By Indian
Categorized Indian Bikes by Status
Indian Bikes by Body Type
Filter Indian Bikes by Body Type
Latest Indian News
Recently Added News
About Indian
Know more about Indian
American manufacturer Indian Motorcycles was founded in 1901 under the trademark of Hendee Manufacturing Company. Until 1953, the name 'Indian' was only associated with bicycles and not with motorcycles. Within their first decade of origin, Indian Motorcycles became the highest selling brand of that time.
The model names like Scout and Chief were more popular at that time. After 1953, the brand went bankrupt and production was ceased for all locations. From manufacturing cycles in 1897, the brand entered motorcycle production with lightweight options that looked more like bicycles. Around 1920, a proper motorcycle design could be seen within an Indian motorcycle.
The brand diversified around 1940 as apart from motorcycles, they were seen making aircraft engines, air conditioner and boat engines. Bicycles were always on the cards. The war time demands emptied their inventory and thus, Harley Davidson won with better sales soon after the war was over.
The present generation Indian Scout can be seen somewhere in the 1920 Scout as both shared the long fuel tank design that survived almost a century in the automotive market. They went into many deals and thus, the acquired products were rebranded as Indian motorcycles for more success by the owners.
The brand had a serious rebirth when Polaris bought it in 2013. They now manufacture 10 models that mostly share parts with each other. The huge Thunderstroke 111 engine is tuned to produce maximum torque at lowest possible rpm's, making it easier for the riders to carry their weight and luggage across all terrains.
This engine is extremely powerful as dry weight for most bikes that it powers is over 300kg. Top spec bikes from Indian Motorcycles offer inbuilt navigation system, premium speakers for music and electronic safety features. The range is presently more effective against Harley Davidson as prices for India reveal a different story for both the American brands.
Related Resources
You may like to view
Questions and Answers
Most Popular Answers for Indian
Is Ducati Diavel good on Indian roads?
12 September 2023 05:58
It can handle Indian roads and traffic, but the engine does heat up a fair bit, and it is best enjoyed on open roads. And while such opportunities may be few and far between, this is a bike that'll leave you mesmerised every single time.
Is it available in Indian market?
07 September 2023 04:33
The Honda CBR1000RR has been discontinued and is not available for sale in the market.
What is the waiting period of Indian Pursuit Dark Horse in India?
04 September 2023 00:41
The waiting period for the bike mainly depends on the City in which you are living. The demand for the bike you are interested in among the buyers is also a key factor. If a bike is popular, it might end up in a long waiting time period. Only three months is the general waiting period for all bikes.
When will Indian Pursuit Dark Horse get delivered?
04 September 2023 00:40
Indian Pursuit Dark Horse is available in the Indian automobile market. In order to know the delivery status of Indian Pursuit Dark Horse, it is advised to get in touch with your nearest Honda dealership. A dealership executive will help you the know the delivery status of Indian Pursuit Dark Horse.


Was the 2007 TVS Victor popular among Indian riders?
18 August 2023 10:34
The TVS Victor series had its share of popularity among Indian riders, particularly those seeking reliable and economical transportation for daily commuting.
Ask a Question