British motorcycle company Norton Motorcycles, which is now owned by TVS Motor Company, has revealed the first official photographs of their redesigned flagship superbike, the Norton V4SV. The new bike is described by the brand as "all-new and re-engineered." It is a successor to the Norton V4SS and shares the same basic design. Initially, the company's objective was to resolve the concerns that original Norton V4 owners were experiencing. However, due to the severity of the problems, it was decided not to fix the motorcycles and instead to create a new one. The all-new Norton V4SV is the result of that.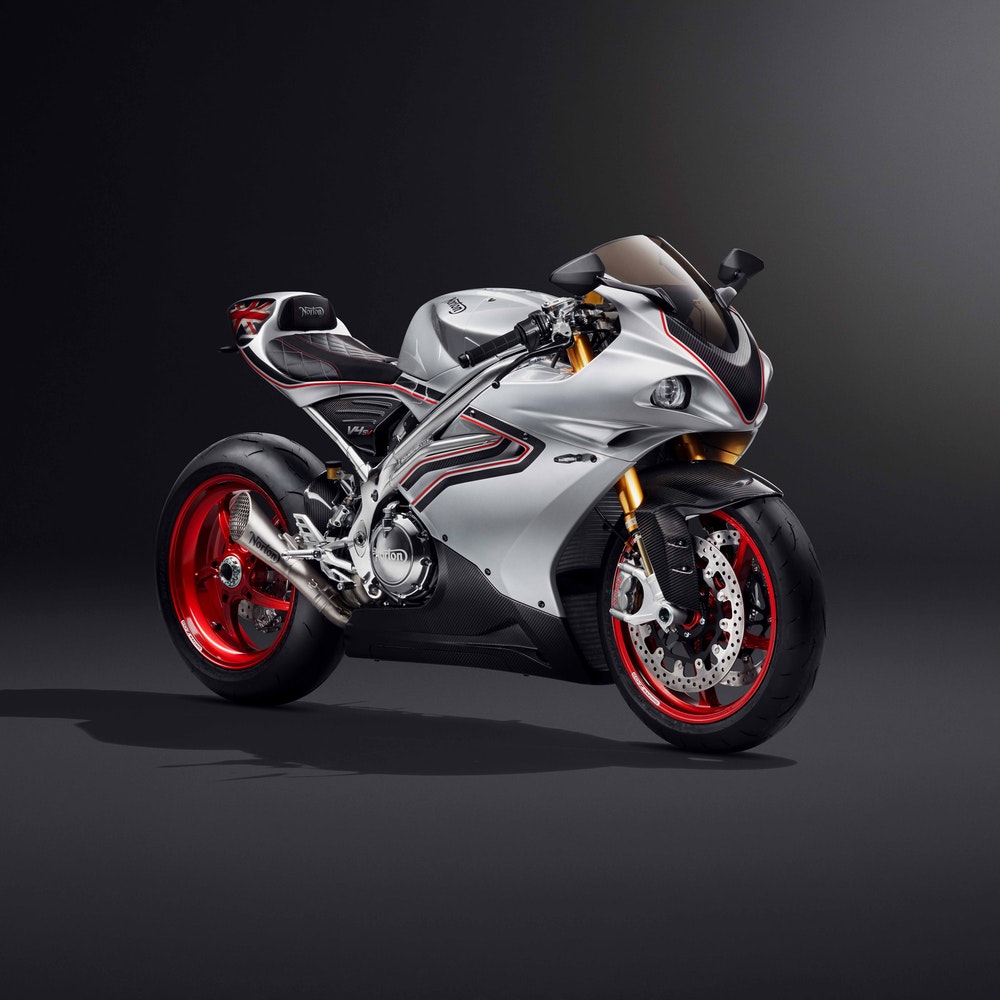 The same 1,200cc, 72-degree V4 engine still powers the superbike. While the engine remains the same, the power and torque output has been reduced marginally. While the power of the V4SV has decreased from roughly 200 bhp to 185 bhp, the torque has also decreased from 130 Nm to 125 Nm. Other important components of the bike, like the twin-spar aluminium frame, have been retained. It also has an adjustable rake angle, steering offset, and swingarm pivot. Even the Brembo monoblocs and Ohlin suspension stay unchanged.
The new Norton V4SV comes loaded with plenty of features like keyless ignition, a six-axis inertial measurement unit (IMU) that drives the three riding modes, LED lighting, and a 6-inch TFT display with a rear-facing camera, but lacks cornering ABS. In addition, the bike's overall weight has grown significantly, rising from 179 kg to 193 kg. The motorcycle will be available in two trims, which are Manx Silver with red and black pinstripes and red OZ wheels, as well as a carbon fibre motif on BST wheels. As far as its international pricing and availability are concerned, there has been no official statement by the brand yet. So, stay tuned for further updates.