Indian automobile market witnessed an impressive sales number from motorcycle and scooter industry in July 2017. The top 10 products are almost the same as every month but this time, number speak a different tale. [caption id="attachment_113540" align="aligncenter" width="850"]
Top 10 Best-Selling Bikes & Scooters in India (July 2017)[/caption] Honda Activa comes out as the most selling product of India, finding 2,92,669 owners in just one month. This number is even more than collective sales of few Indian motorcycle and scooter brands. Counting them separately, Hero Splendor sold 2,22,458 units in the same month. It was the highest selling geared machine of India in July 2017.
The motorcycle list continues with Hero HF Deluxe and Honda CB Shine at 1,55,908 and 81,704 units respectively. Hero Passion follows closely at 79,778 units for the fourth position. Hero sold 77,589 units of Glamour 125, and Bajaj Pulsar series collectively sold 56,953 units while the most expensive on this list, Classic 350, sold 42,967 units and came seventh in the top 10 motorcycle list. Bajaj CT 100 stood eighth with 40,923 units while Platina stands at 9th position with 32,072 units sold in last month. TVS sold 30,593 units of Apache series in July 2017 and stands at 10th position.
Top 10 Best Selling Bikes in India (July 2017)
1. Hero Splendor - 2,22,458 2. Hero HF Deluxe - 1,55,908 3. Honda CB Shine - 81,704 4. Hero Passion - 79,778 5. Hero Glamour - 77,589 6. Bajaj Pulsar Series - 56,953 7. Royal Enfield Classic 350 - 42,967 8. Bajaj CT 100 - 40,923 9. Bajaj Platina - 32,072 10. TVS Apache - 30,593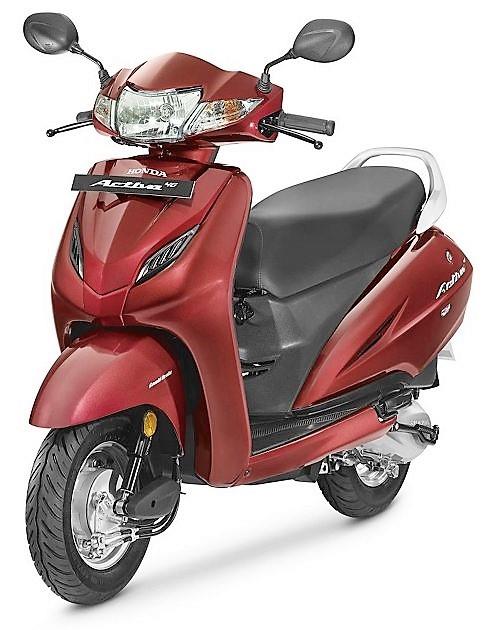 Top 10 Best Selling Scooters in India (July 2017)
1. Honda Activa - 2,82,478 2. TVS Jupiter - 62,707 3. Hero Maestro - 40,193 4. Honda Dio - 37,986 5. Suzuki Access - 26,779 6. Yamaha Fascino - 16,000 7. Hero Duet - 14,418 8. Yamaha Ray - 13,836 9. TVS Scooty Pep+ - 13,588 10. Hero Pleasure - 12,758