Tata Motors recently extended its current portfolio by adding the much-awaited Tata Safari Dark Edition. The Safari Dark Edition receives aesthetic updates, and the homegrown manufacturer has also added some new features. However, the engine and transmission remain unchanged. The price range for the Safari Dark Edition starts at Rs. 19.40 lakhs (ex-showroom) and deliveries have already begun for the SUV. It's also worth noting here that Tata Motors also offers Safari in Adventure Persona Edition, Jet Edition, Kaziranga Edition, and Gold Edition.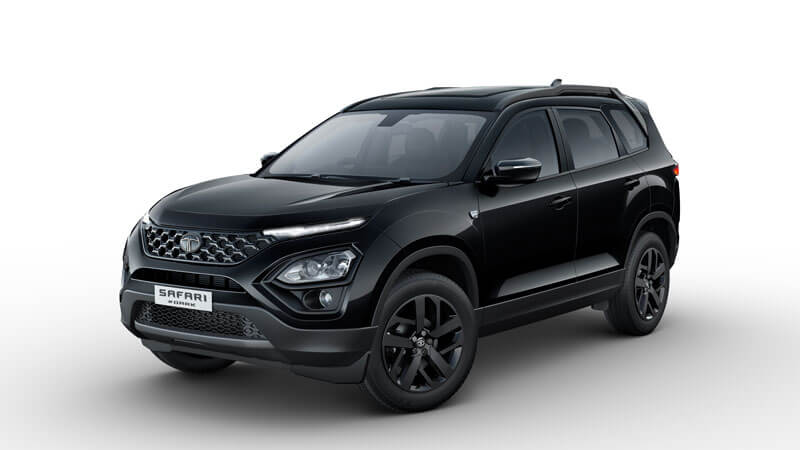 When it comes to design and styling, the new Dark Edition Tata Safari gets an Oberon Black finish, and the front fenders and tailgate are emblazoned with "DARK." The alloy wheels are finished in Blackstone and are 18-inches in diameter. The interior has also undergone cosmetic changes. The Tata Safari Dark Edition gets a dark theme called the Blackstone Dark theme. This theme pervades the cabin, extending to the dashboard and the upholstery, which is now available in Nappa Granite Black with blue stitching.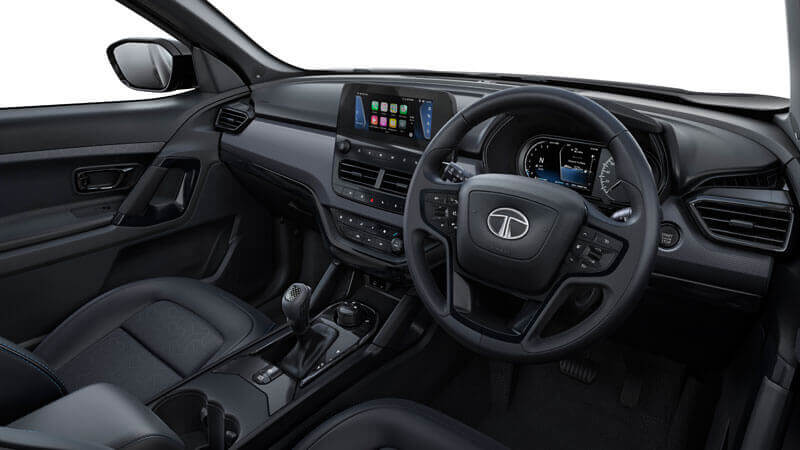 Tata Motors has also added some sophisticated features to the Safari Dark Edition. It now includes features such as wireless Android Auto, Apple CarPlay, and an air purifier. Tata has added front and rear ventilated seats to the Dark Edition of the Safari, which is a significant addition. Right now, no other SUV in the competition offers rear-ventilated seats. Mechanically, it remains the same. So there's a 2.0-litre Kyrotec diesel engine with 170 PS and 350 Nm. It is paired with either a 6-speed manual or a 6-speed torque converter automatic transmission.
Tata Safari Dark Edition Price List
XT Plus - Rs 19.40 lakh
XZ Plus - Rs 21.40 lakh
XZ Plus 6S - Rs 21.50 lakh
XTA Plus - Rs 20.70 lakh
XZA Plus - Rs 22.70 lakh
XZA Plus 6S - Rs 22.80 lakh
The Above-Mentioned Prices Are Ex-Showroom Delhi.
Tata Safari Dark Edition Official Photos