A 3D model of the upcoming Royal Enfield Himalayan 450 has been released online. It gives us a closer look at the design of the upcoming adventure motorcycle.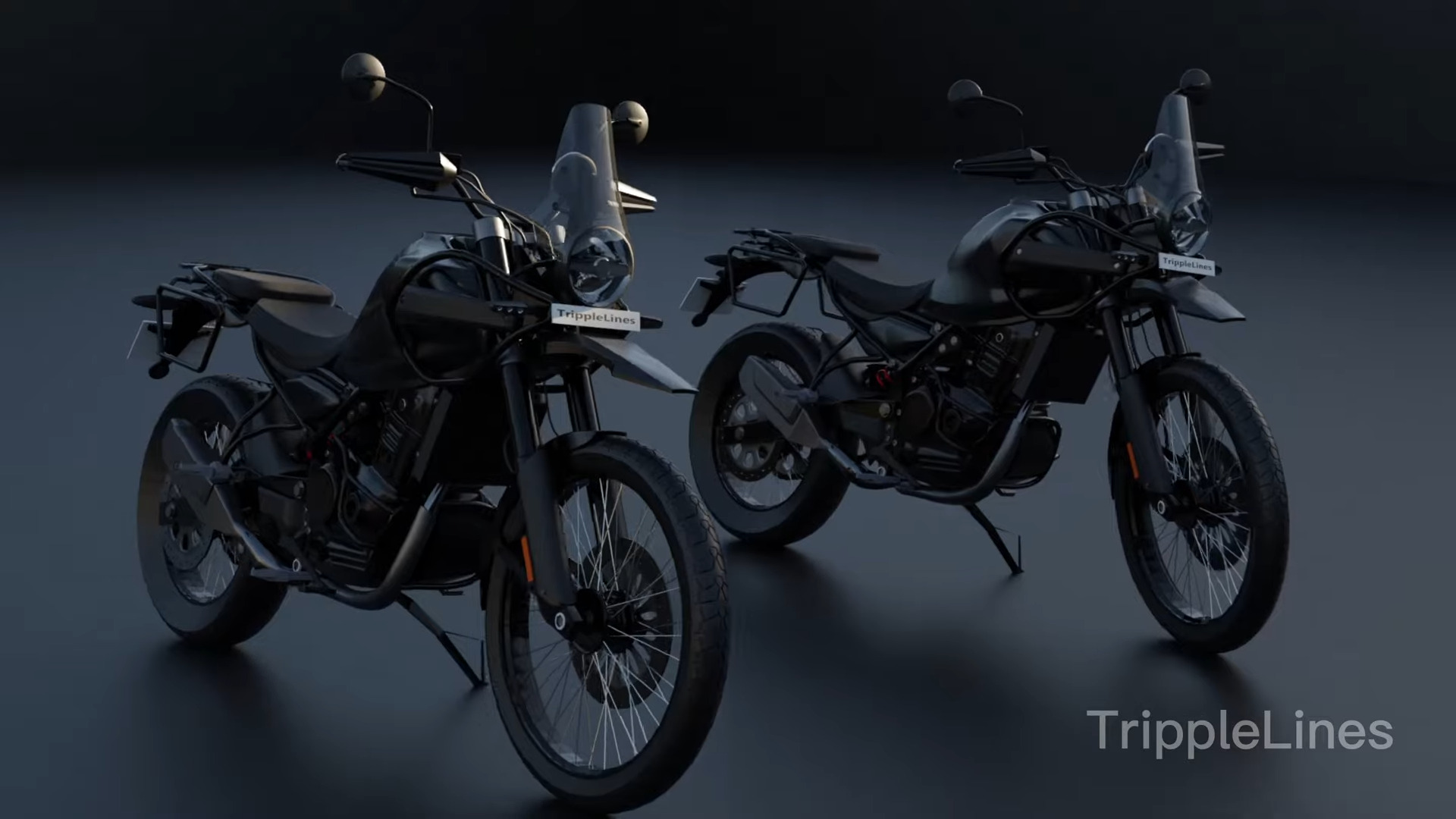 The 3D model has been created by TrippleLines, a YouTube channel that specializes in creating 3D models of vehicles. The model is based on leaked spy shots of the Himalayan 450, and it shows off a number of new design details.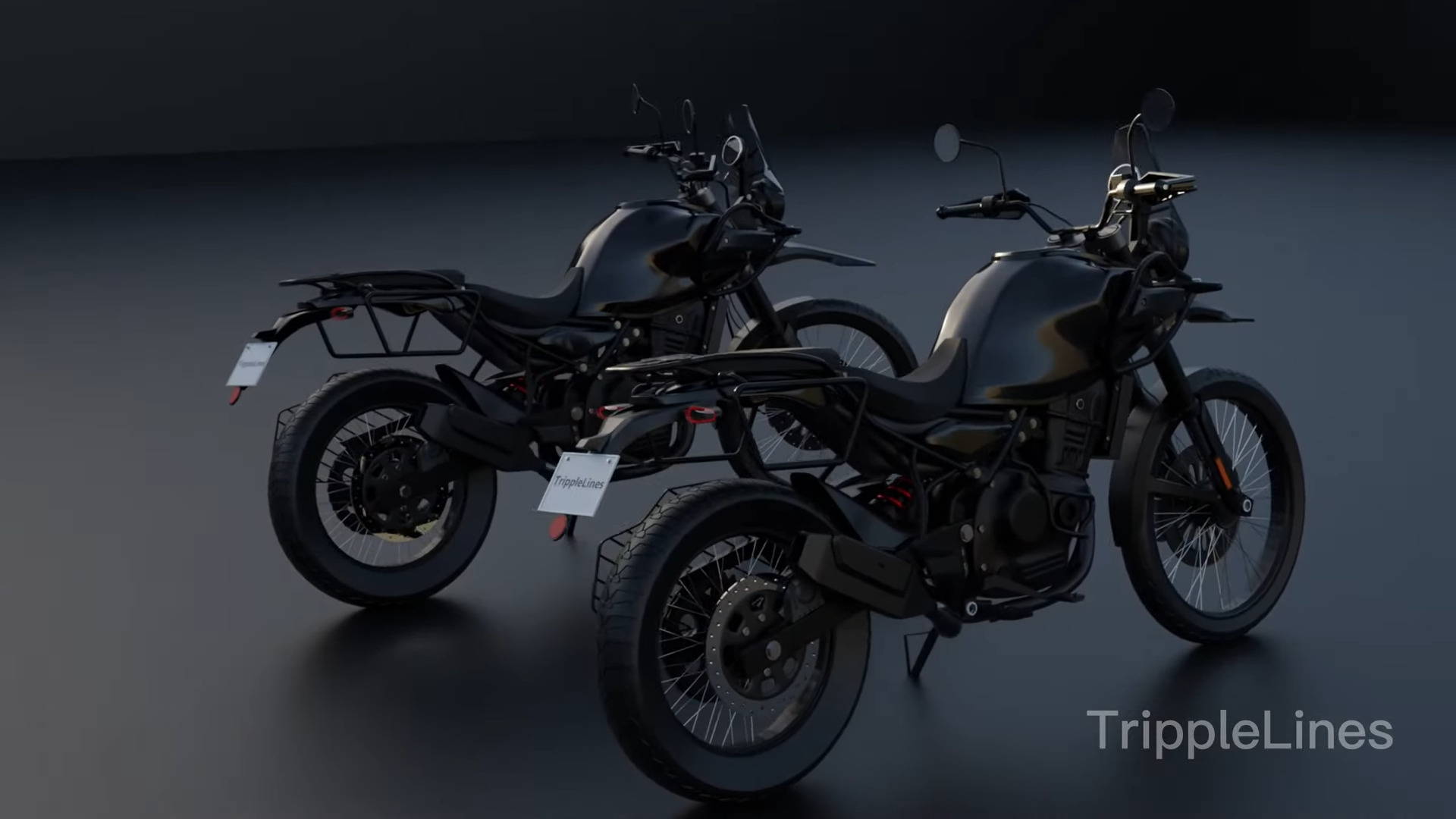 TrippleLines has left the surfaces matte black because it is yet unknown what the final manufacturing finishes will be. The majority of manufacturers choose matte black before deciding on surface treatments and colour schemes. Apart from the exhaust design, they nailed the majority of the design.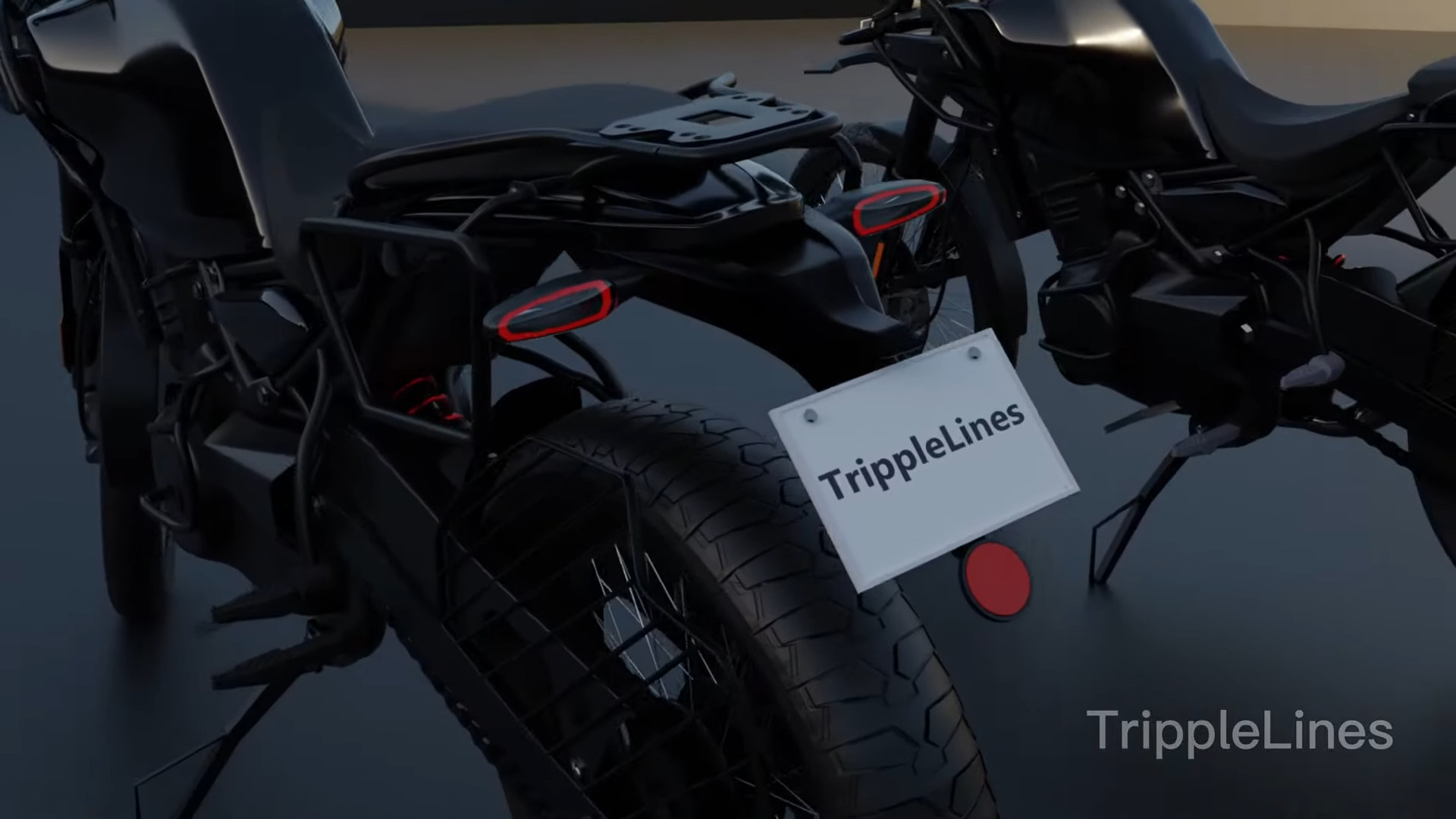 The exhaust end can not be as high, which will reduce the capability for wading in water. Also, the rear turn indicators are not as elegant as they are in the model. And most definitely are not in the shape of a leaf, they even serve as brake lights.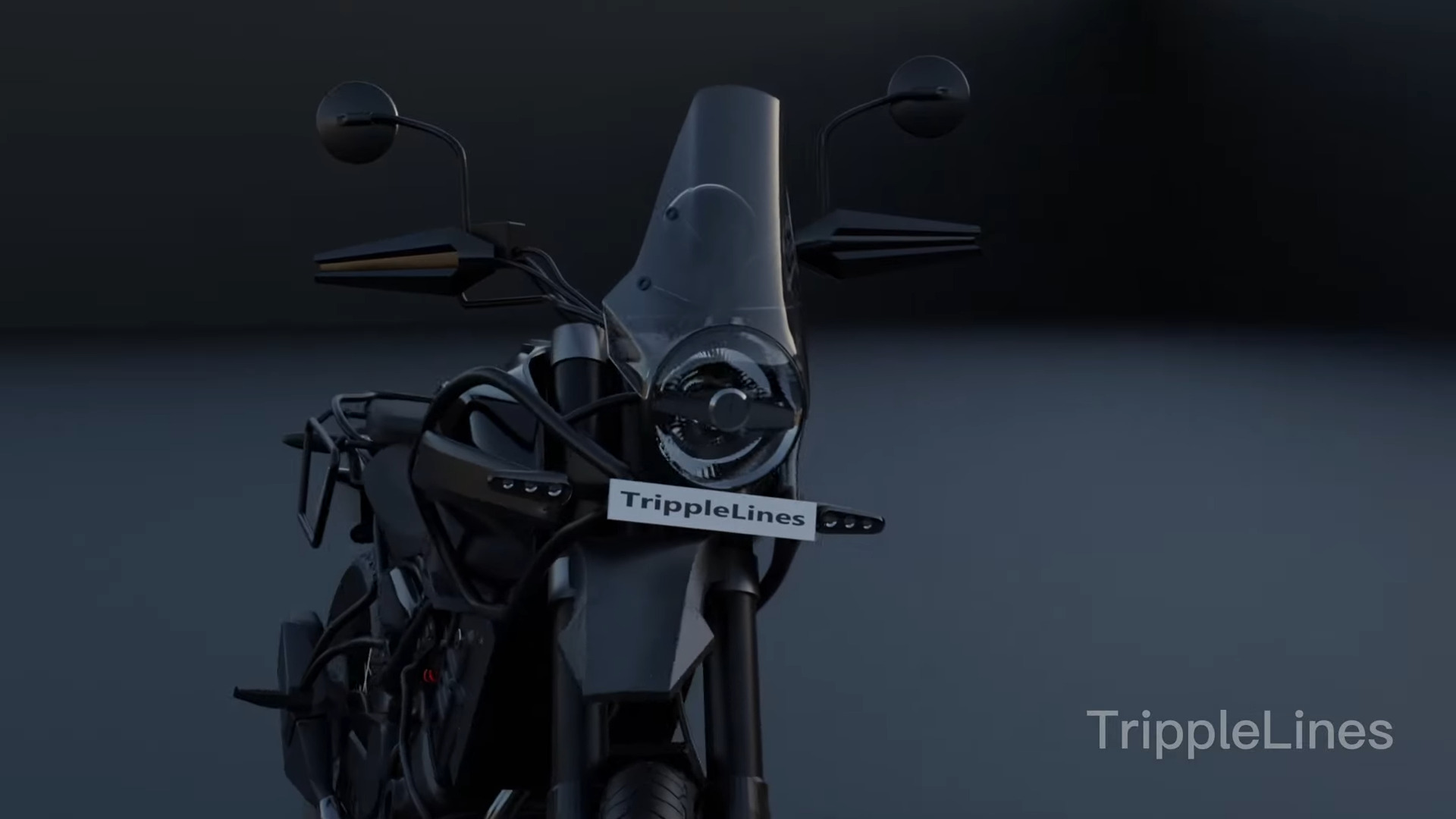 The new engine is one of the most noticeable modifications. A new 450cc engine, which is anticipated to produce about 30 horsepower, will power the Himalayan 450. Also, it is anticipated that the new engine will use less fuel than the existing 411cc single-cylinder engine.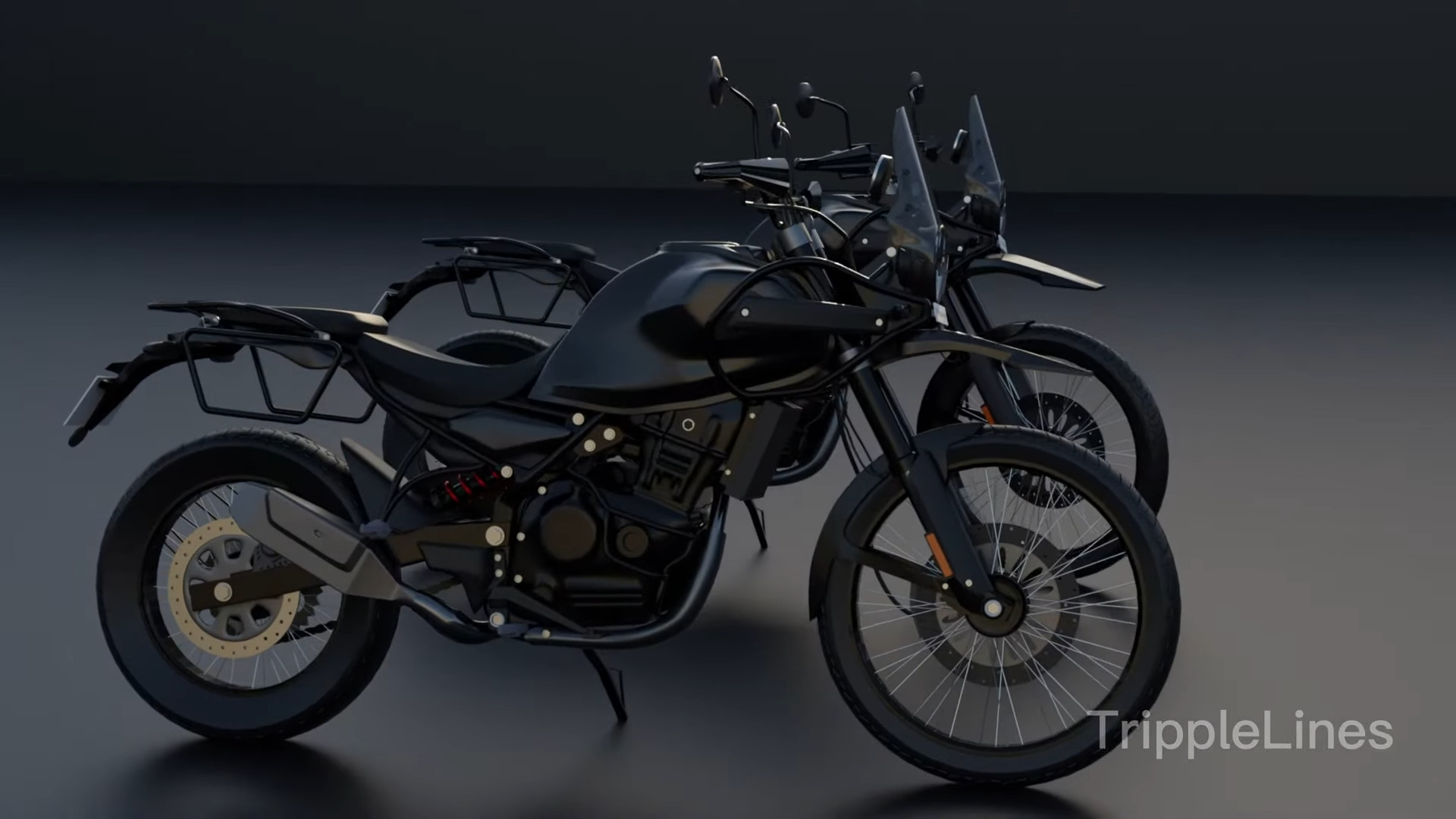 Other changes include a new chassis, a new suspension system, and a new braking system. The new chassis is expected to be lighter and stiffer than the current chassis, while the new suspension system is expected to be more capable of handling off-road terrain. The new braking system is expected to provide better stopping power.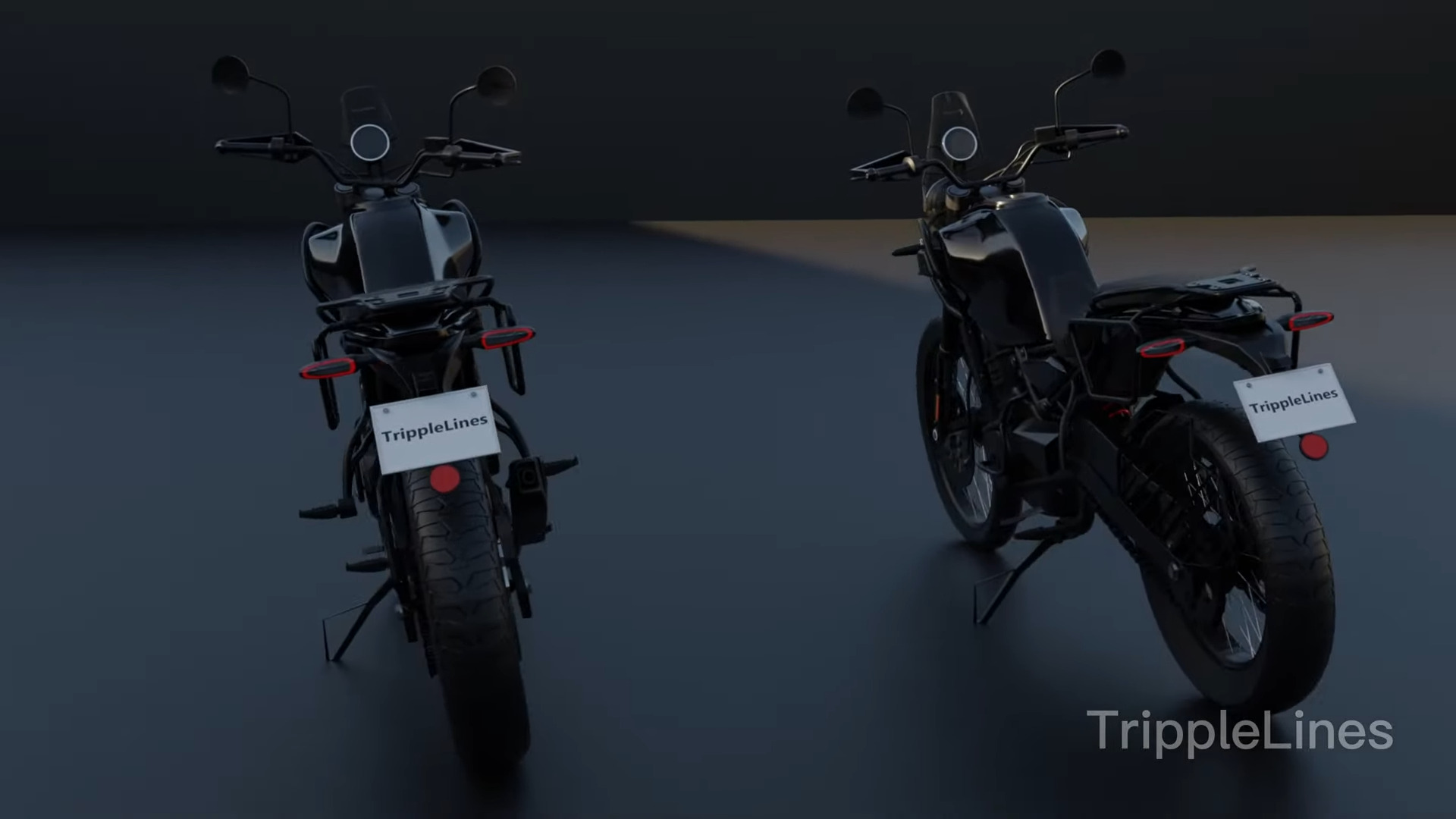 The 3D model also reveals a number of new styling details. The new Himalayan 450 will have a more modern and aggressive look than the current model. The front end will have a new headlight, a new grille, and a new windscreen. The side panels will have a new design, and the rear end will have a new taillight and a new exhaust system.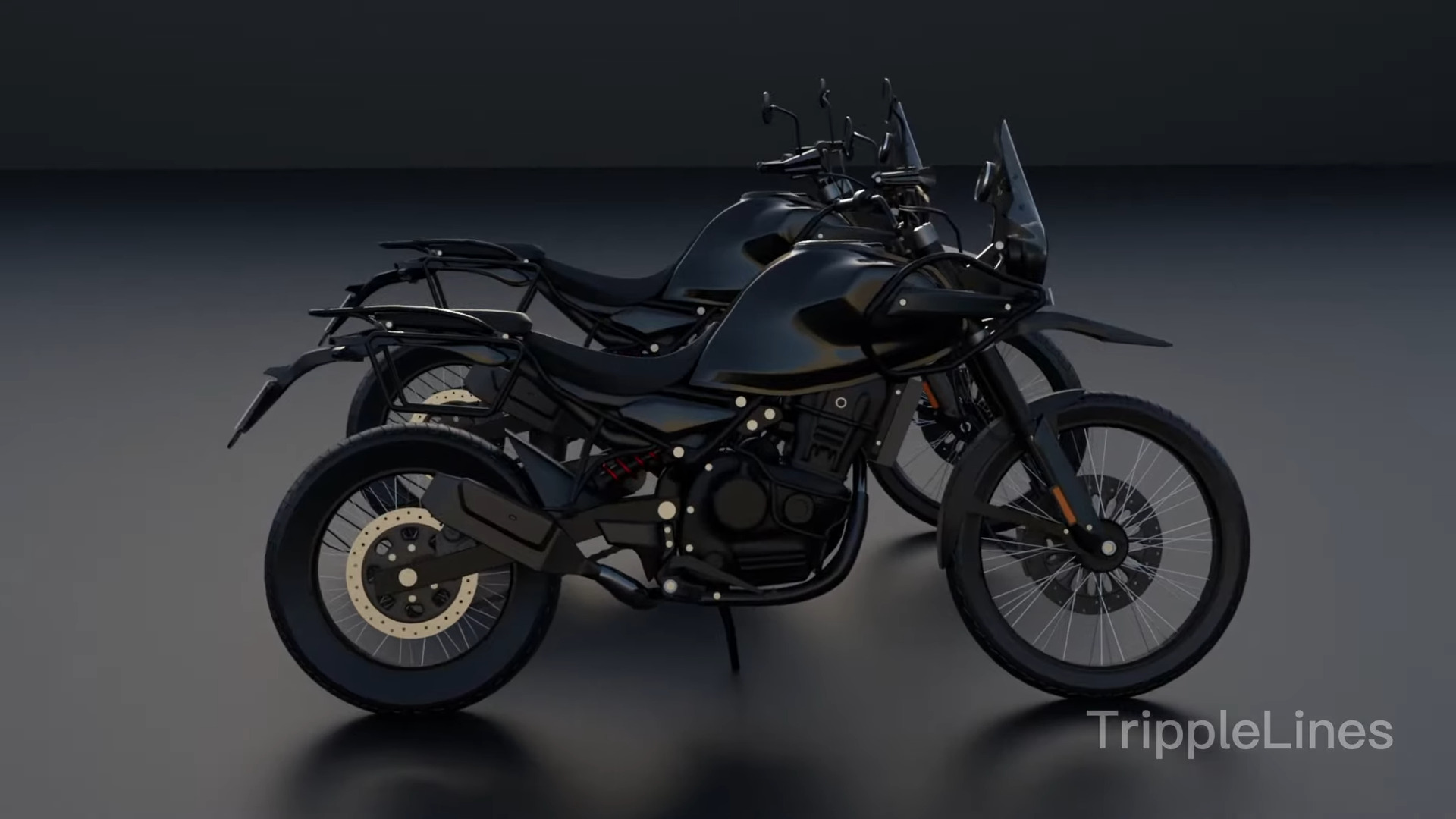 The Royal Enfield Himalayan 450 is expected to be launched in India in the second half of 2023 or in early 2024. The motorcycle is also expected to be launched in other markets as well, including Europe and the United States.
All Images Source - TrippleLines