Ola Electric made a voluntary recall of their S1 scooter recently. This was in reaction to many reports of front fork breakdowns around the country. Buyers received a complimentary beefier front fork unit. This redesigned fork is designed to survive harsh circumstances. Ola Electric further claims that the redesigned fork has a "much greater" FOS (Factor Of Safety).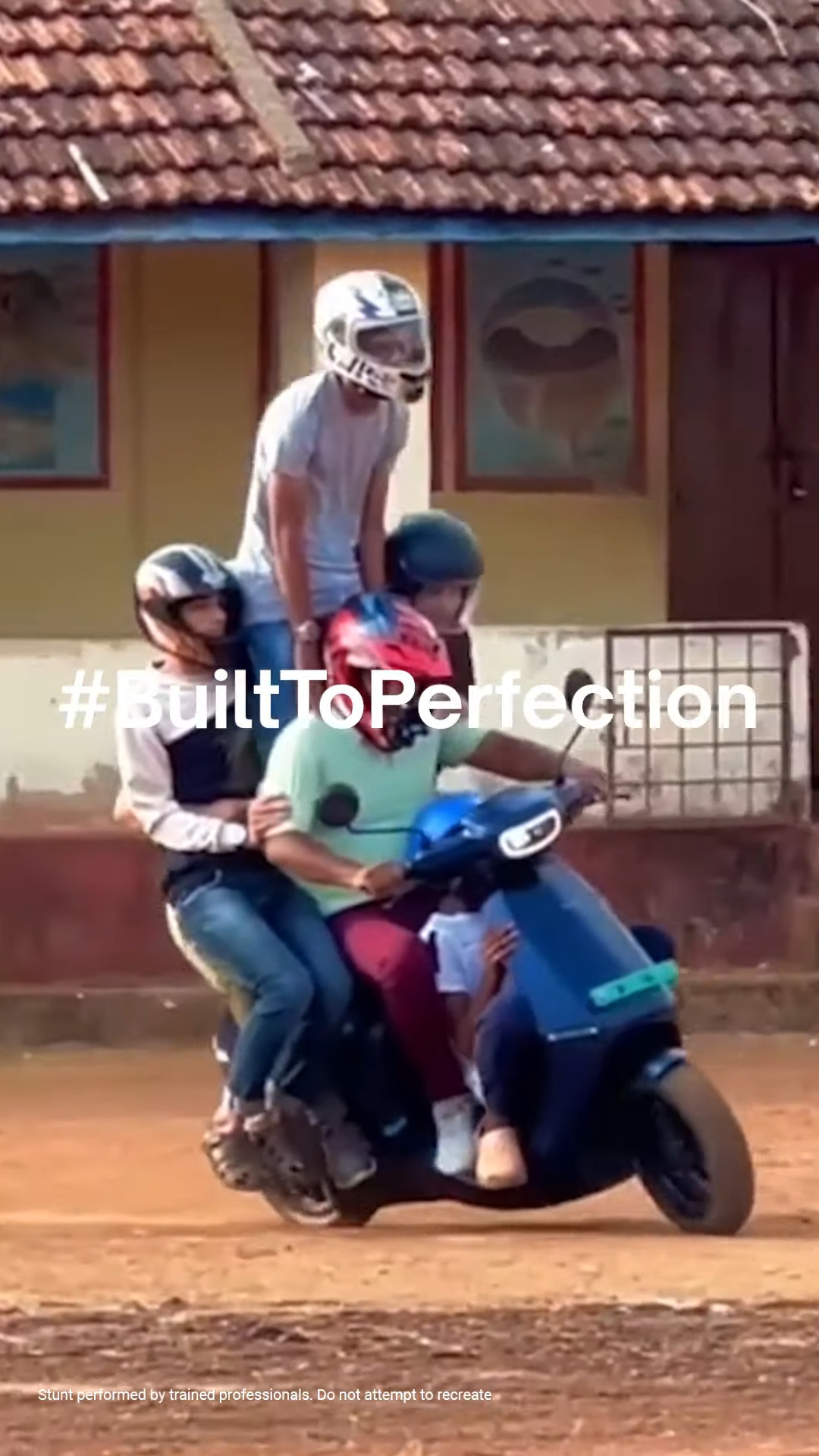 Ola Electric has posted a video of its electric scooter performing a stunt to demonstrate the power of its new front fork. 6 people are crammed aboard one Ola S1 scooter and ride it across bumpy terrain for a few seconds.
Automobile manufacturers appear to be going on the offence in response to criticism. The Mahindra Scorpio N was subjected to a waterfall test to prove the durability of its sunroof. Ola is now following in their footsteps.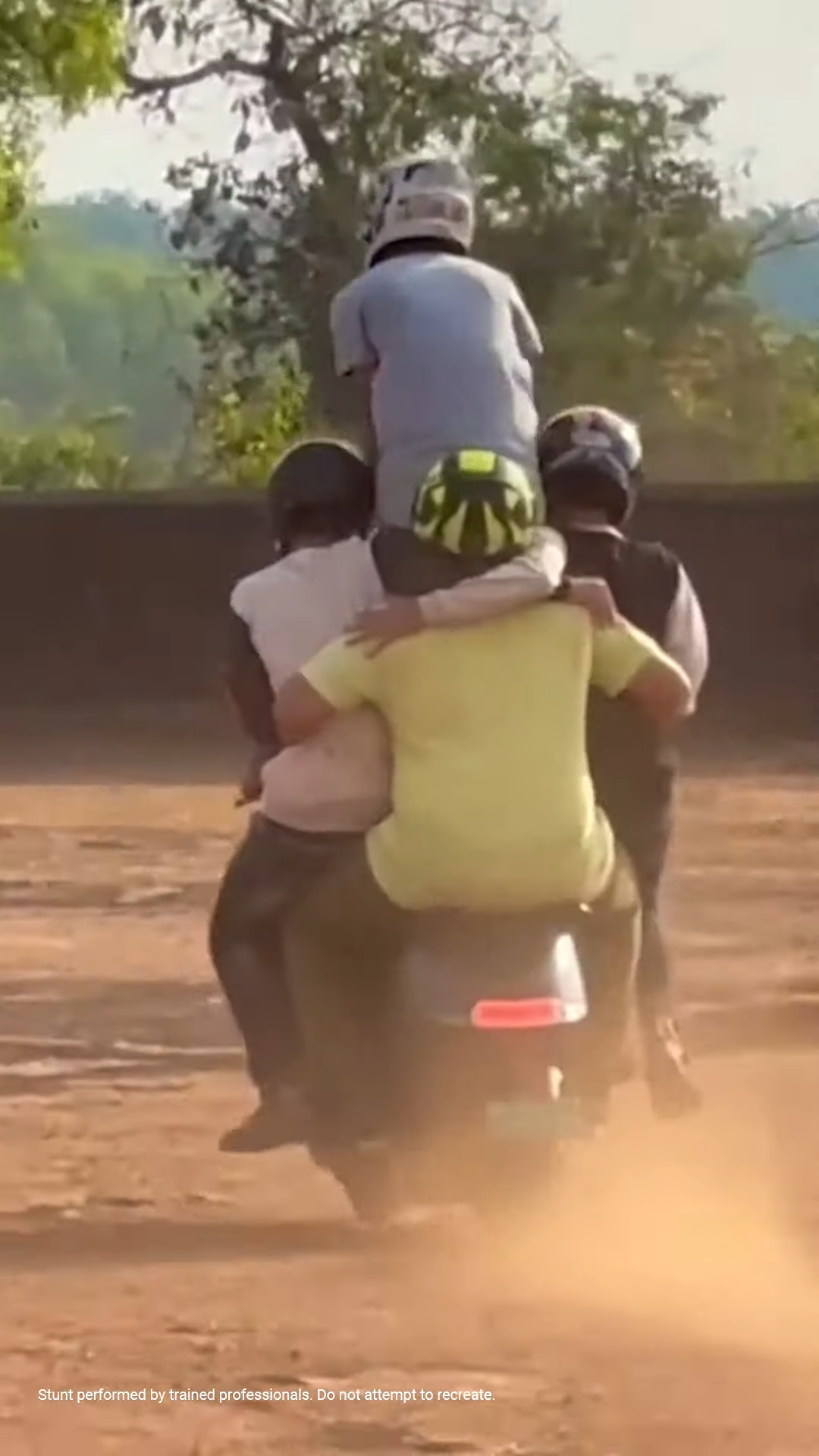 All six riders wore helmets during this stunt. This stunt did not take place on a public road. All the people involved in this stunt appear to be teens. If you can't find the sixth person, he's on the floorboard. Ola displays a hashtag at the end of the video: #BuiltToPerfection.
The Ola S1 scooter is almost slammed to the ground and still traverses rough and varied terrain. Ola Electric CEO Bhavish Aggarwal rushed to Twitter to tout the capabilities of the company's new front fork. He tweeted "Wow! The toughest stress test I've seen of any scooter to date. Ola S1 is a beast."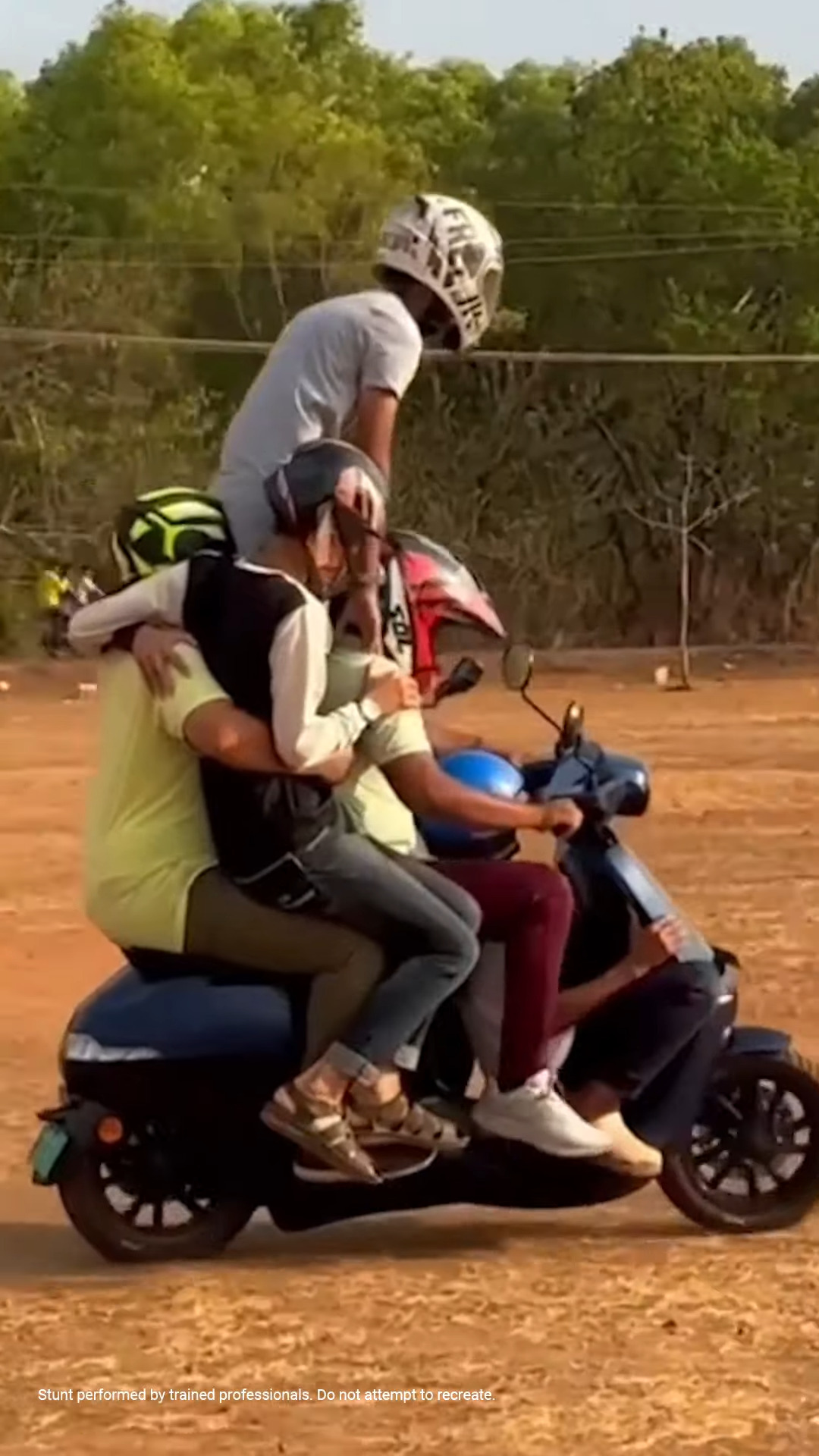 Is a little load like this like months or years of real-world usage on bad roads? Nonetheless, the scooter managed to hold its own against six young people. It would have been more professional if the old and new forks were compared.
Long-term durability reports for this new fork are still to arrive. In any case, most items in India have higher FOS levels. As a result, a commuter motorcycle can carry up to three times its intended load.