Electric mobility is growing not only in India but also in the international markets. In Europe, Kawasaki has shown its potential EV offerings for the worldwide market. The Z EV is one of two models shown, the other being the Ninja electric motorcycle.
Both the Z and Ninja EV prototypes have LED lighting and appear to have proportions like the petrol version of the respective models. Kawasaki has also outfitted both the EVs with disc brakes on both ends, telescopic front forks, and a mono-shock at the rear. A handle-like design element on the right side, near the rider's footpeg, indicates a removable battery pack.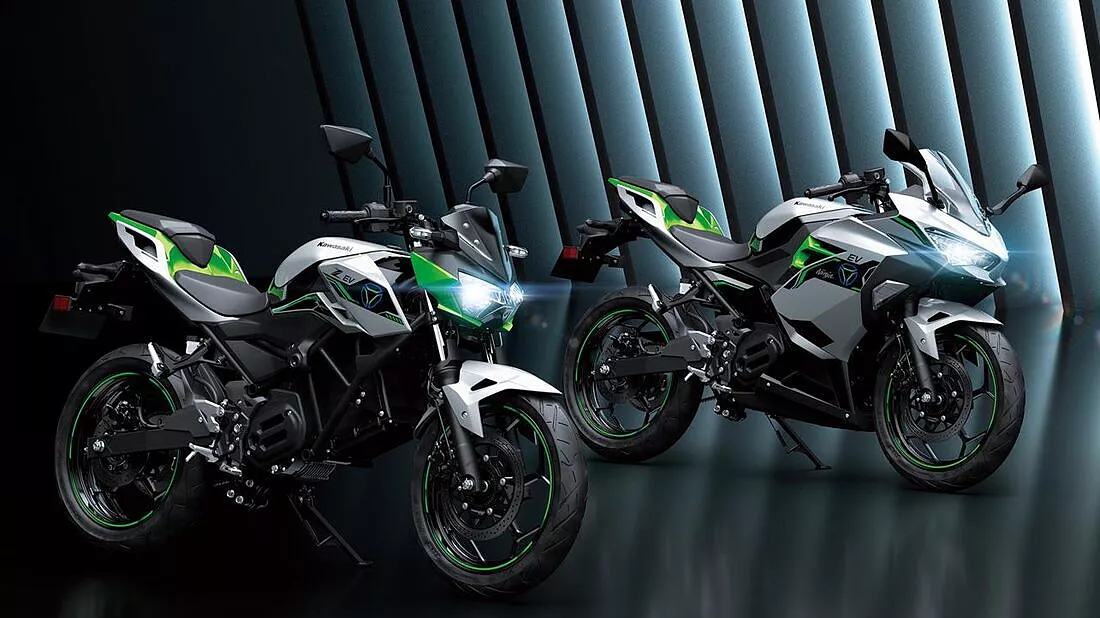 Kawasaki has yet to confirm the specifications. But leaked information indicates that the bikes will have a 3kWh battery unit and approximately 7kW of continuous power. The TFT console photographs show two independent bars of battery level.
This could indicate that the Japanese bikemaker might offer two separate battery packs for the upcoming EVs. An e-boost feature is also visible on the screen, and as the name implies, it can provide a brief burst of power.
Another model has been teased by Kawasaki. It appears to be a larger offering, a hybrid motorcycle. It could be based on the Kawasaki Ninja 650 and will include a 48-volt generator system. The volt generator charges once the internal combustion engine is turned on. It could use an automatic clutch in conjunction with the electric motor to shift gears.
The strategy is still in its early phases, but we expect Kawasaki to make an official statement later this year. It is possible that the EV will be released first, followed by the hybrid.