The Wynn is a brand-new electric scooter that Bajaj Yulu has introduced in India. The introductory pricing for the company's second offering is Rs 55,555. The Wynn will be charged Rs 59,999 after the introductory period is over.
The company is taking reservations for the electric scooter, which it is selling for Rs 999 with a one-year warranty starting on the day of purchase. The Yulu Wynn is a small, good-looking scooter with a 19.3Ah LFP battery that, when completely charged, has a stated range of 68 kilometres. Its top speed with the 250W motor is 24.9 km/h.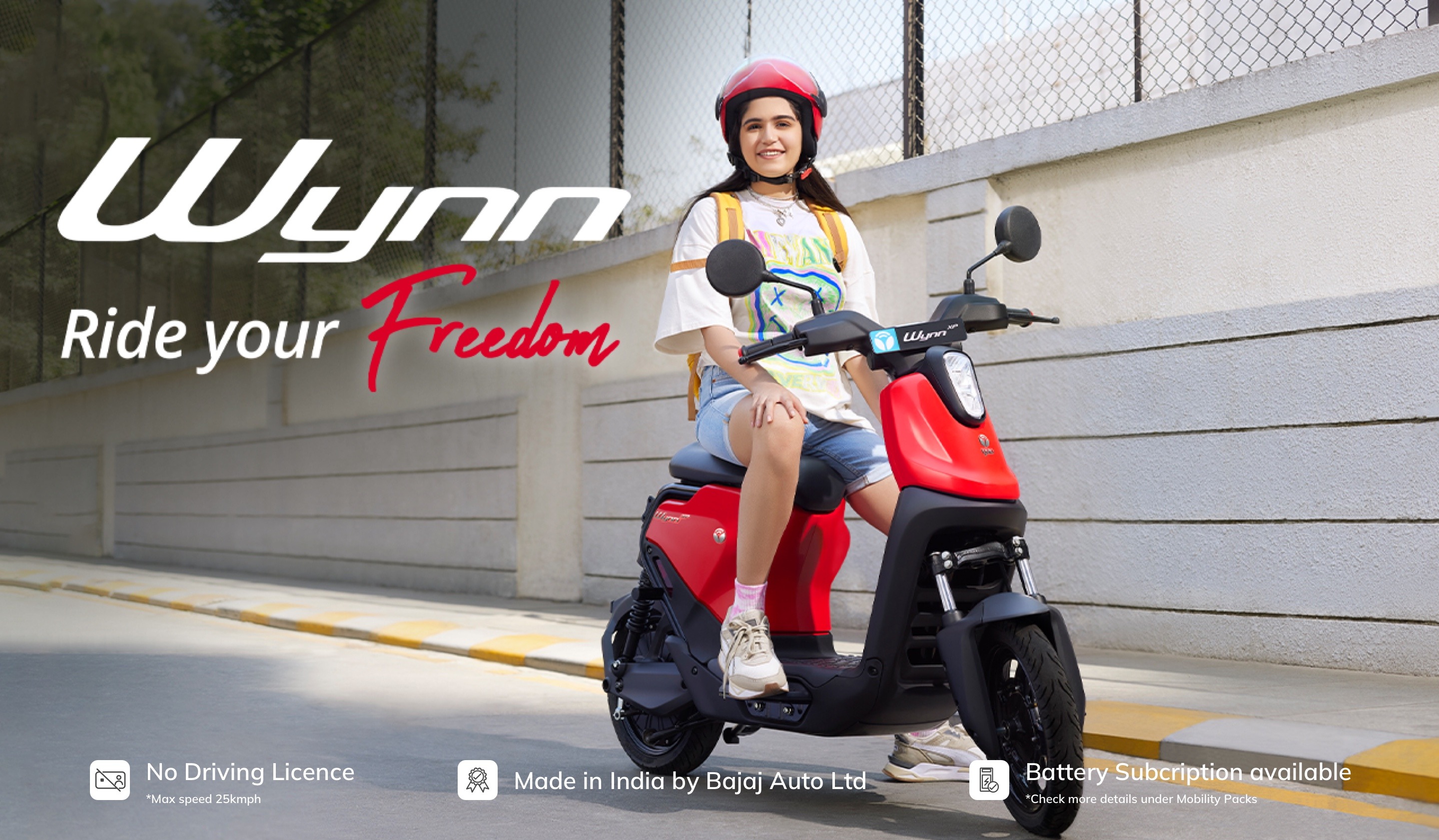 The Wynn is an accessible scooter with a maximum payload of 100kg and a seat height of 740mm. Additionally, it has features like family sharing, which allows up to five people to use the scooters together. Keyless entry and LED headlight lights are also included.
Now, just like the Bounce Infinity E1, you can purchase the Wynn without a battery as well and pay a subscription fee in its place. Customers also have the choice to purchase a portable charger as an add-on. In relation to that, Yulu sells electric scooters that come equipped with rearview mirrors, a mobile phone holder, a rear carrier, and a helmet.

Chetak Technologies Ltd, an electric division of Bajaj, manufactures the Yulu Wynn. It comes in two colours: Moonlight White and Scarlet Red. The scooter is now offered in Bengaluru and will soon be distributed in other locations.