Maverick Designs presented an aggressively modified Honda CB Unicorn 150 named Alpha on their Instagram page. A unique product in itself, Alpha will definitely be a hard guess for the majority of Indian fans. The decent looking commuter now flaunts a street fighter specific fuel tank with certain aspects borrowed from a cafe racer while others from a scrambler. The stock bike was completely dismantled before placing their custom-built parts for the Alpha. The fuel tank is higher than usual, carrying visual craters on the front side with motorcycle branding on them. The front headlight cowl is another great attraction on the Alpha.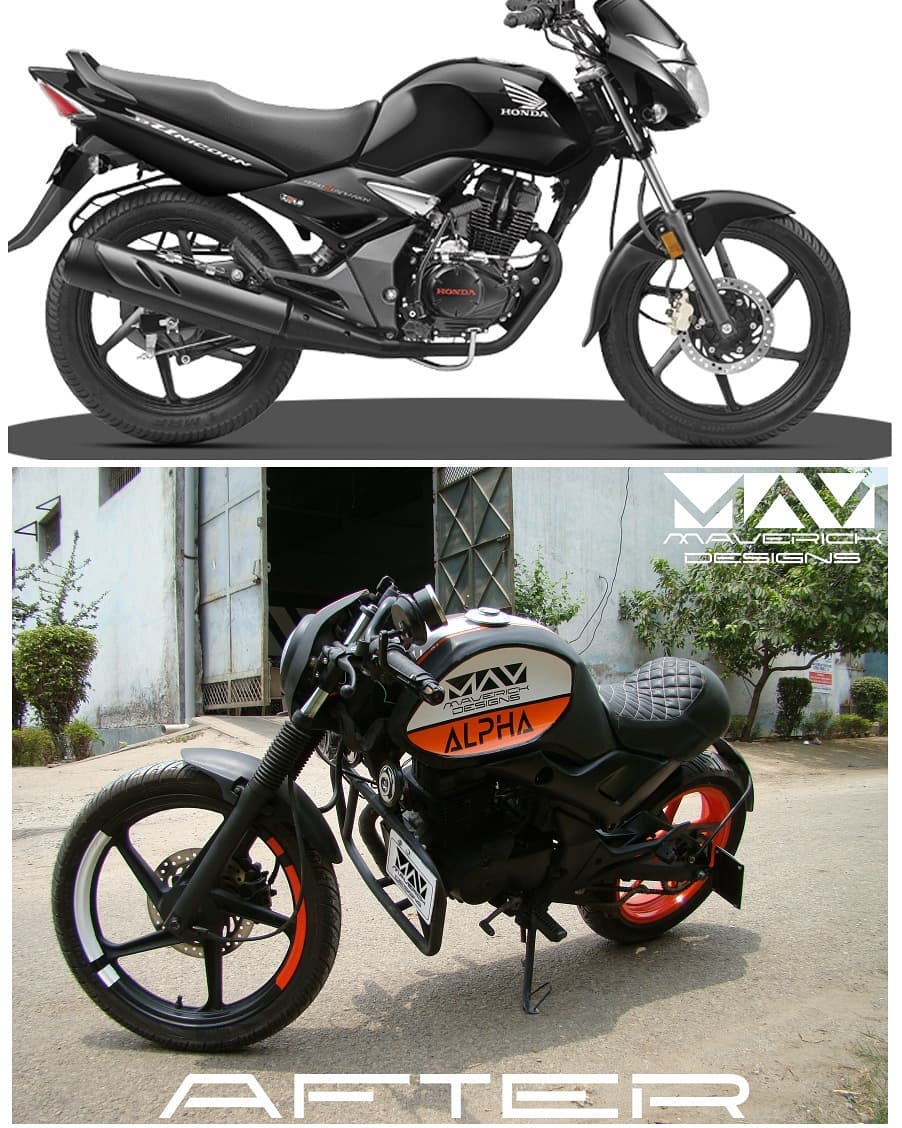 The modifier has used round aftermarket unit with twin projector headlights within the same. The front suspension is stock and comes with rubberized covers for a premium feel. Along with the suspension, the front alloy wheel and the tire were also kept stock for no problems while riding. A wider rear tire can be seen on the Alpha, wrapped on the stock alloy wheel with an orange finish. The rear sub-frame has been altered to achieve a single seat feel with a custom stitched seat that features better padding and finish. The tire comes with an independent hugger and no rear fender.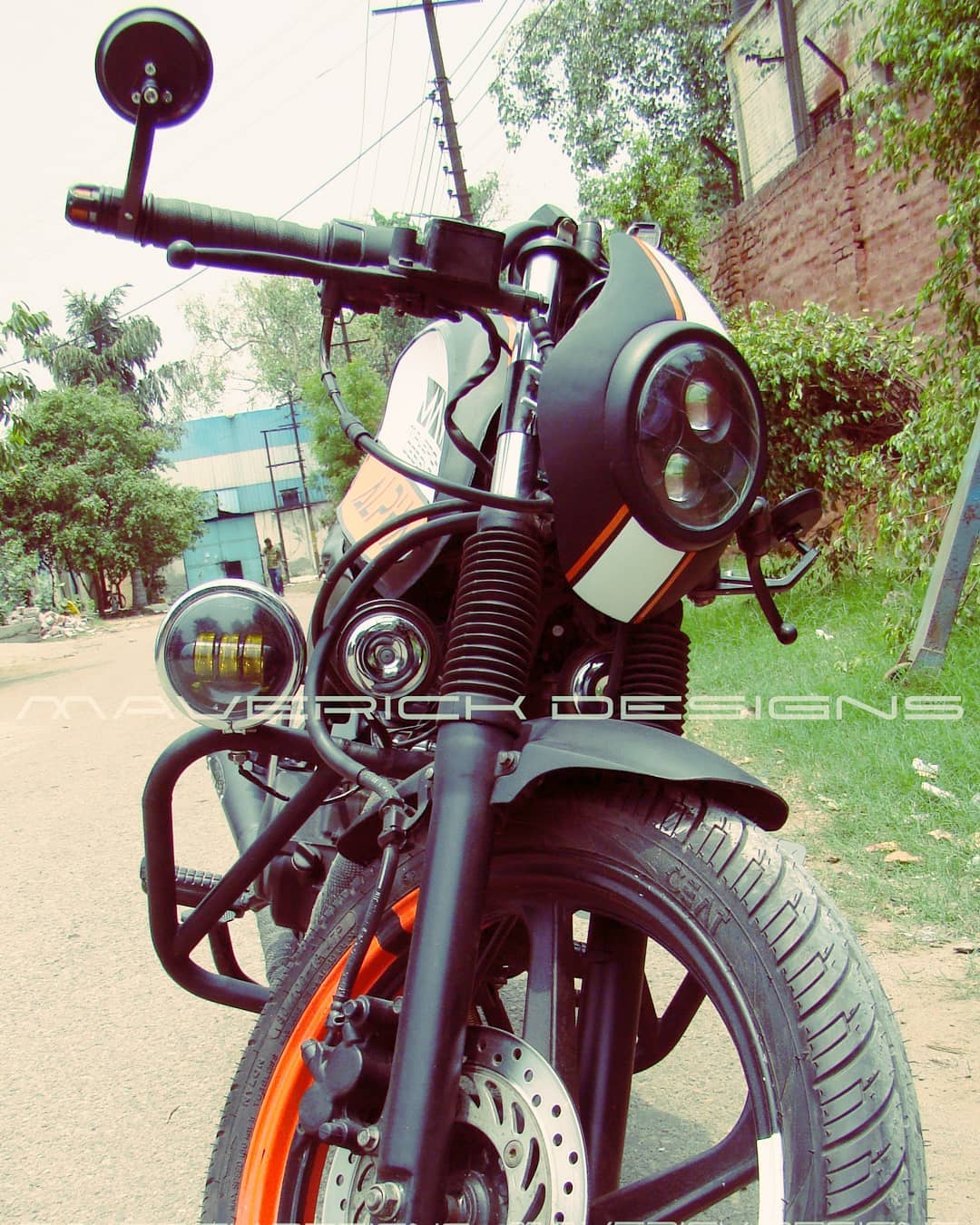 The modifications have resulted in both number plates being moved to the left side of the bike. Using a crash protector, Maverick Designs also got a perfect space to place that LED fog light on the right side. Honda Unicorn 150 is India's most selling premium commuter with a 149cc, single cylinder engine, producing 12.73 bhp at 8000 rpm and useful 12.80 Nm of torque at just 5500 rpm. The stock bike weighs 145 kg, hinting at a total reduction of around 10 kg from the Alpha. The front disc brake was kept standard for safer overall braking. To know the cost of Alpha from Maverick Designs, you can use the below-given contact details.
Maverick Designs
Address: A-6/34, South Side G.T. Road, Industrial Area, Ghaziabad, India
Phone: +91 99997 99851
Email: [email protected]
CB Unicorn Alpha Edition Photos