Smart Cars
Featured Smart Cars
Most Popular Cars by Smart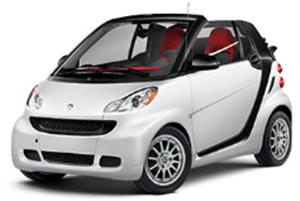 Smart Fortwo Passion Cabriolet
62 views this week
₹ 17,00,000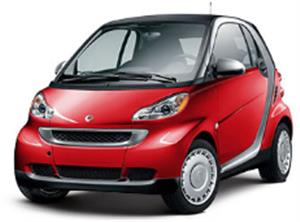 Smart Fortwo Pure Coupe
18 views this week
₹ 11,00,000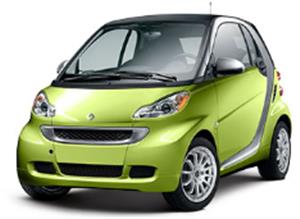 Smart Fortwo Passion Coupe
186 views this week
₹ 13,00,000
All Cars By Smart
Categorized Smart Cars by Status
Smart Cars by Body Type
Filter Smart Cars by Body Type
Latest Smart News
Recently Added News
About Smart
Know more about Smart
The latest big news about Smart cars is about the Forspeed. This is a two-seater roadster with electric propulsion. According to Dr. Annette Winkler, the smart boss, this means "it is 100 percent fun to drive but zero emissions." Compared to the rest of the Smart car models, this one accelerates faster with a top speed. Also, it takes less time to get charged when compared to the current electric Smart. Charging the electric car for 45 minutes is more than enough to drive 60 miles.
This Smart car takes about 5.5 seconds to cover about 37 mph. It is good to drive this car for 84 miles with just one charge. Other than the electric motor, there is nothing exciting about the model. This is just an addition in the Smart vehicle line-up. Winkler also added during his speech that the roofless Forspeed is not a production model; rather, it shows the way for future styling.
Related Resources
You may like to view
Questions and Answers
Most Popular Answers for Smart
What is the mileage of Smart Fortwo?
29 December 2022 06:07
The Smart Fortwo was found to be the most fuel efficient two-seater car by the United States Environmental Protection Agency's (EPA) 2008 Fuel Economy Guide. It offers a fuel efficiency of 7.1 L/100 km in the city and 5.7 L/100 km on the highway. The Fortwo has just an overall length of 2.69 meter and the amazing part is that it has very less CO2 emissions (119 grams/km).
Ask a Question