Norton Bikes
Featured Norton Bikes
Most Popular Bikes by Norton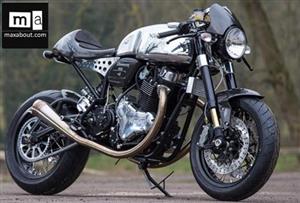 Norton Dominator 961
780 views this week
₹ 23,70,000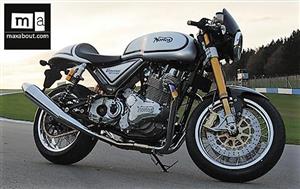 Norton Commando 961
659 views this week
₹ 20,99,000
All Bikes By Norton
Categorized Norton Bikes by Status
Norton Bikes by Body Type
Filter Norton Bikes by Body Type
Latest Norton News
Recently Added News
About Norton
Know more about Norton
The British icon was formerly known as Norton Motors Ltd. It started operations in Birmingham in 1902, brining engines from outside and producing its own motorcycles. It took them just 6 years to make their own engine and thus, buyers were given options between imported and in-house built engines by 1910.
They made almost 1 lakh Model 16H and Big 4 motorcycles for the second world war. Shareholder of Norton almost left the brand alone around mid 1950s and Associated Motorcycles bought all of them to acquire a majority stake in Norton. Even during the recession years, Norton was selling in good numbers and suffered no major loss.
British market got the new 750cc Commando in 1968 with rubber insulations. It was the best machine that one could buy that year. They offered an electric starter in 1975 while bigger 850cc Commando was available two years before this tech.
As BSA-Triumph was facing management problems, Norton entered the game and led a successful journey for next few years. Soon, everything came to an end and once shining brand went into hibernation. Norton motorcycles was brought to life in 2008 and then came the best ever 961cc, Norton Commando.
Norton has planned an Indian entry but as their bikes are handbuilt, they will cost a lot more than standard bikes of this segment. Also, brining all these through CBU route will increase the pricing by a large margin. The bikes built by Norton around 1940s looked almost similar to Harley, Indian and Royal Enfield bikes of that time.
Designing was not a major part as most products were used for war related works and thus, rigidity played an important role. They were issued licenses to manufacture a limited number of products during that era. Currently, production is based on demand of Norton products in their respective markets.
Related Resources
You may like to view
Questions and Answers
Be the first one to ask a question about Norton
Ask a Question