Yamaha FZ16 vs Pulsar 180?
Yamaha FZ16 vs Pulsar 180?
Updated On: 26 Jun, 2014
| 1415 views
Despite the fact, that the two bikes are in the category of 150cc+ the choice between Yamaha FZ16 vs. Pulsar 180 depends on the character of the user. For many years now, Yamaha has been providing its clients with fun rides. These are a bit different from the other ordinary bikes.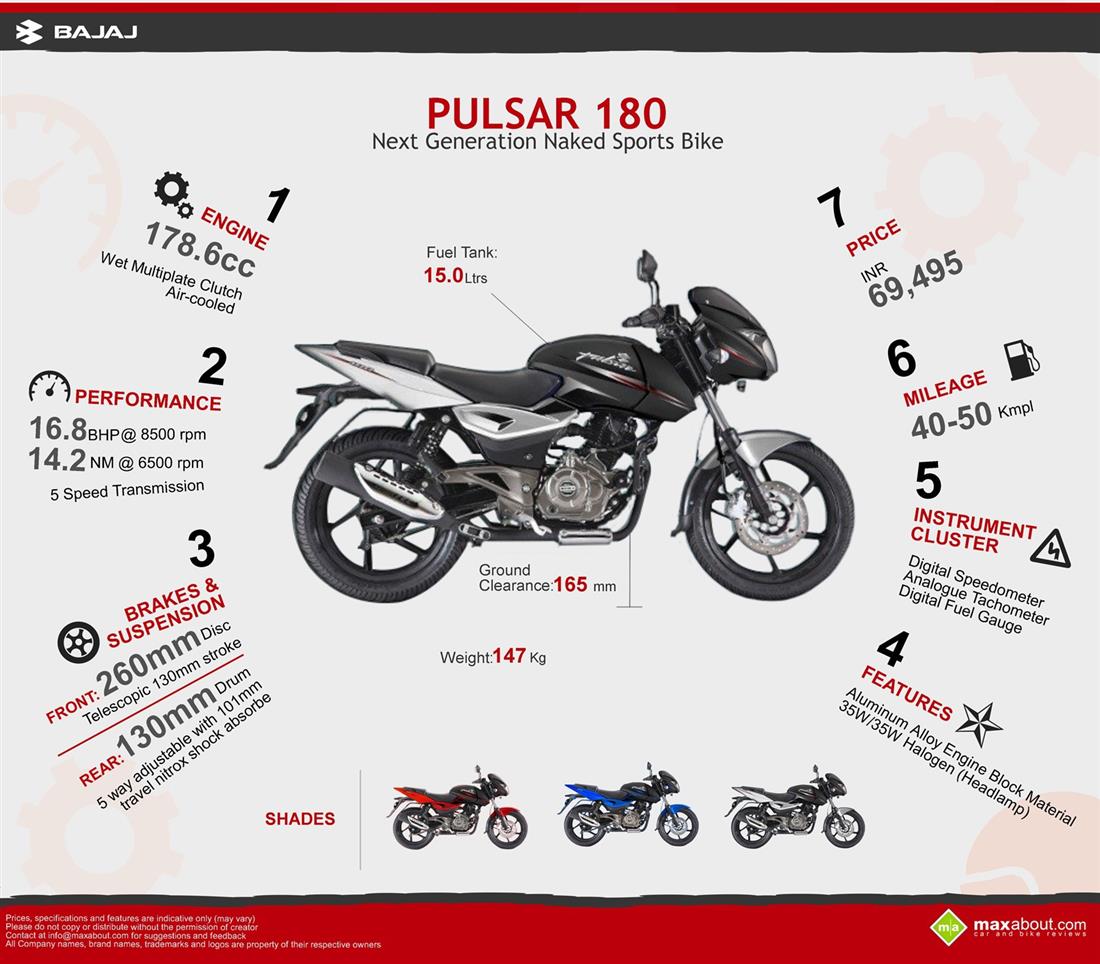 On the other hand, Bajaj is striving hard to improve its bikes with their efforts slightly paying up. When the bikes are set on a head-to-head battle, Bajaj is leading on market availability and the so far establishment of the pulsar bikes brand. When one checks the riding perspective of the bikes, Yamaha is on top with its vast technology experience gained from the international racing. If one is looking for a performance bike without minding the looks, then the Pulsar 180 is the perfect choice. However if one does not mind paying a bit more and is looking for the pleasure of a sporty ride, the Yamaha FZ16 is the way to go.
Deals of the Day
Best Offers of the Day on Online Stores
Item
Seller
Price
Sony Xperia Z Ultra (White)
PaytmEffective-IN

₹ 42,999

69 % off

₹ 13,290

View
Apple iPhone 4S 8 GB (Black)
PaytmEffective-IN

₹ 39,999

69 % off

₹ 12,325

View
Blackberry 9900 Bold 4 (Black)

₹ 31,999

69 % off

₹ 9,990

View
Apple iPhone 4S 8 GB (White)
PaytmEffective-IN

₹ 39,999

69 % off

₹ 12,299

View
Apple iPhone 4s - 32 GB

₹ 48,500

69 % off

₹ 14,990

View
Media Resources
Links to Most Popular Images and Videos