What is the Top Speed of Piaggio Vespa LX 125?
What is the Top Speed of Piaggio Vespa LX 125?
Updated On: 23 Jul, 2014
| 2194 views
The top speed of Piaggio Vespa LX 125 stands at 90 km/h. This two wheeler still carries its retro looks and is promoted by the motto "Fashion Unchanged". The instrument panel in the front is analogue, with a digital clock. A 125 cc engine is fitted in it, which is a single cylinder and air cooled one. The engine churns out a max power of 9.92 Bhp at 7500 rpm and a peak torque of 10.6 Nm at 6000 rpm. It boasts continuous variable transmission which is perfect for gearless scooters. This cockpit offers a smooth and a buttery drive. Piaggio Vespa LX 125 is capable of offering a healthy fuel economy of around 40-42 km/l, which is nothing but impressive.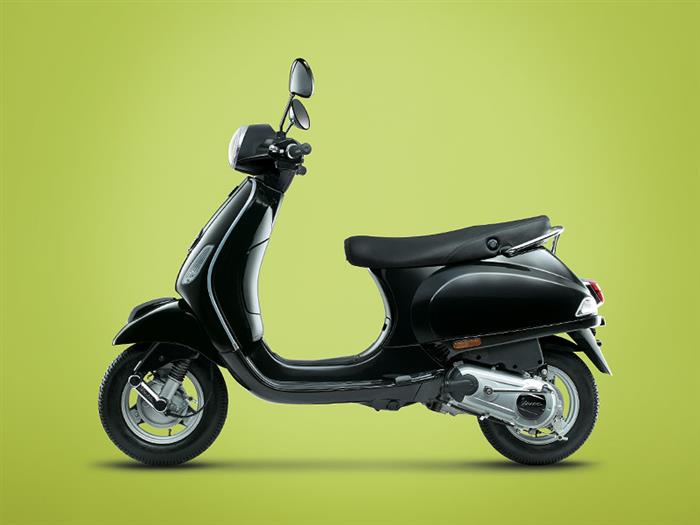 In terms of collision, it offers much more safety as compared to other two wheelers, because of its steel body. Its handling is very efficient and is a suitable one for longer rides. The scooter comes in 6 vibrant shades such as Rosso Dragon (Red), Rosso Chainto (Dark Maroon), Monte Bianco (White), Midnight Blue, Nero Volcano (Black), Giallo Lime (Yellow) and you have to spend about 60,000 bucks to make it yours. It stands on 10" 3 spoke alloy wheels, which add a bit of beauty to the Italian scooter. Both wheels are loaded with drum brakes, 150mm and 110mm respectively.
The overall weight is about 114 Kg and grabs in a fuel tank capacity of 7 liters. The wheelbase stands at 1290 mm and the halogen headlamps offers a better visibility at night. Talking about its dimensions, it is measured as 1770.00x690.00x1140.00mm. The powerful steel body offers good safety than other scooters at the time of accidents. It packs a big and inbuilt lockable glove box which is quite handy and also has adequate under seat storage space. Overall Piaggio Vespa LX 125 is quite expensive and suitable for long and short rides.
Deals of the Day
Best Offers of the Day on Online Stores
Item
Seller
Price
Apple iPhone 4S 8 GB (Black)
PaytmEffective-IN

₹ 39,999

69 % off

₹ 12,325

View
Blackberry 9900 Bold 4 (Black)

₹ 31,999

69 % off

₹ 9,990

View
Apple iPhone 4s - 32 GB

₹ 48,500

69 % off

₹ 14,990

View
Sony Xperia Z Ultra (White)
PaytmEffective-IN

₹ 42,999

69 % off

₹ 13,290

View
Apple iPhone 4S 8 GB (White)
PaytmEffective-IN

₹ 39,999

69 % off

₹ 12,299

View