Hero CBZ Xtreme vs Hero Hunk?
Hero CBZ Xtreme vs Hero Hunk?
Updated On: 26 Jun, 2014
| 3962 views
These two bikes from the same manufacturer are more or less the same. The have the same starting value of self-start. The wheelbase of the two bikes does not differ, as they are all 1325 mm and a wheel type value of alloy on both. The pricing also do not differ much, but the Hero CBZ Xtreme is a bit costly than the Hero Hunk.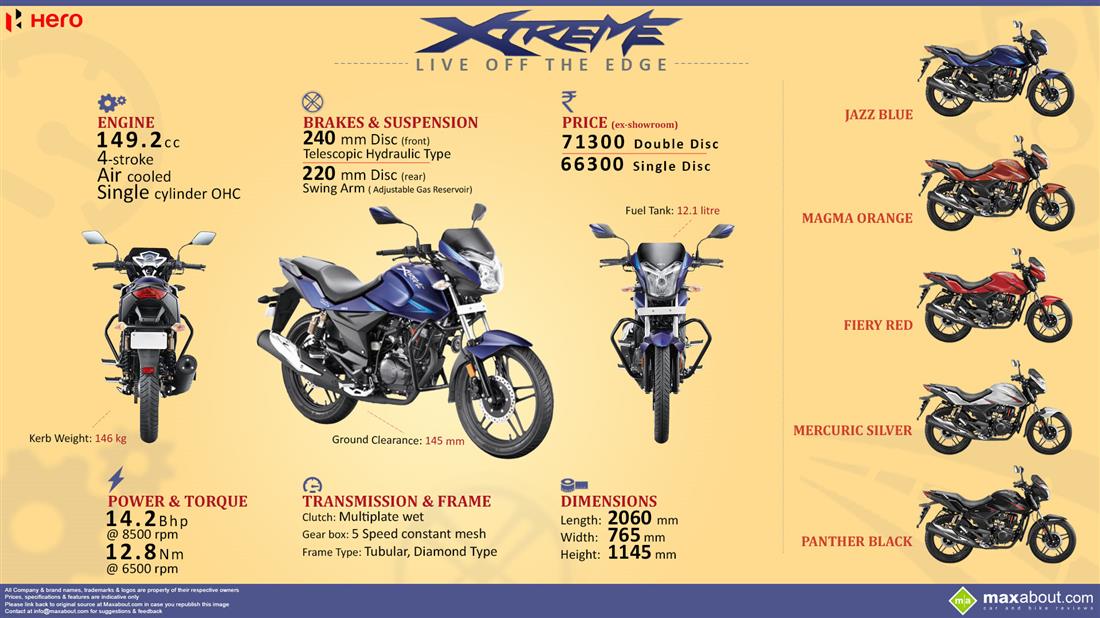 The only notable differences on the two bikes are on the acceleration speed and the fuel tank capacity. The Hero Hunk takes 5.6 seconds to accelerate from 0-60kmph;on the other hand, the Hero CBZ Xtreme takes 5.7 seconds. The Hero CBZ Xtreme has a fuel tank capacity of 12.3 litres while the Hero Hunk prides of a whopping 14 litres fuel tank. Both the two bikes are suitable for day to day commuting and are both comfortable.
Deals of the Day
Best Offers of the Day on Online Stores
Media Resources
Links to Most Popular Images and Videos