The Indian Army has received a fleet of Hilux pickup trucks from Toyota India. It was the first time the recognisable pick-up had been given to the Indian military. Over two months, the Northern Command thoroughly tested the Hilux in adverse weather, across challenging terrain, and at heights of up to 13,000 feet.
"In fulfilling our first-ever Hilux order for the Indian Army, we are overjoyed to deliver the Hilux, marking a significant milestone," stated Wiseline Sigamani, General Manager - Strategic Business Unit (North), Toyota India. "We feel incredibly humbled and proud to have this chance. The Hilux is the best vehicle for army use and can meet their specific needs because it has particular off-roading qualities and improved safety features."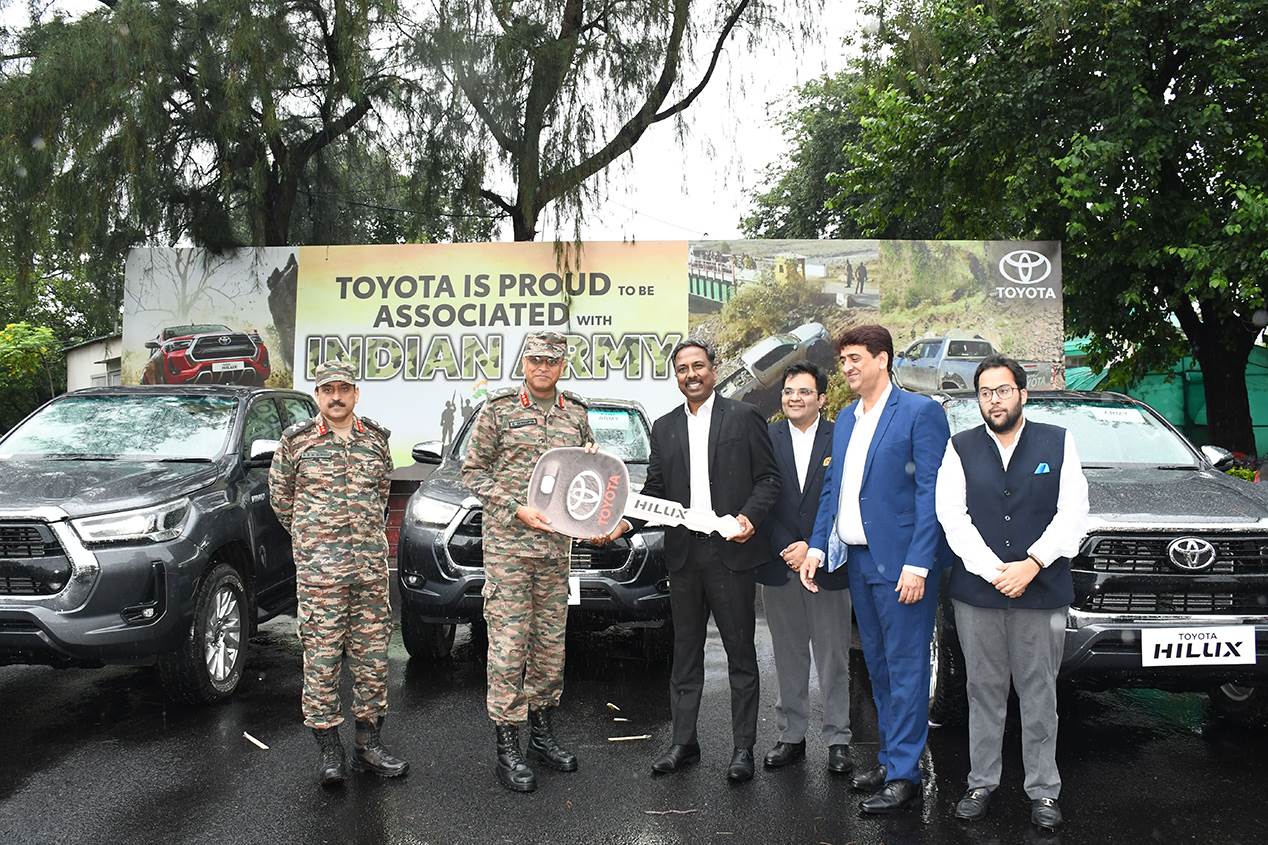 A 2.8-litre diesel engine propels the Toyota Hilux. It generates 201 horsepower and 420 Nm of torque when coupled with a manual gearbox. And 500 Nm of torque when coupled with an automatic gearbox. It costs between Rs 30.40 lakh and Rs 37.90 lakh and is offered in three variants: Standard, High, and High AT (ex-showroom).
Toyota first launched the Hilux in India in 2022, but only limited units were delivered. The model was then re-introduced earlier this year. The Toyota Hilux is built on the same platform as the Toyota Fortuner SUV. It is a popular pick-up truck in several markets around the world and is known for its durability and off-road capabilities.
The Indian Army is expected to use the Hilux for a variety of purposes. It includes troop transport, logistics, and medical evacuation. The pick-up's rugged construction and powerful engine make it ideal for use in harsh conditions.