Tata Motors leaped ahead of others with their next-generation product list. The practical Tiago, ultra-stylish Tigor and versatile Nexon helped them revive the numbers that were once lost to the other brands. More than that, special editions like NRG and JTP further strengthen the brand position of Tiago among the buyers. When dreaming about market dominance was the priority, Tata made a mistake that few buyers noticed after getting their hands on the new Tiago NRG. Branded as an urban tough machine, the car features DurAlloy Wheels as one of the prominent features. The reality, however, is not what a true enthusiast will expect from the brand.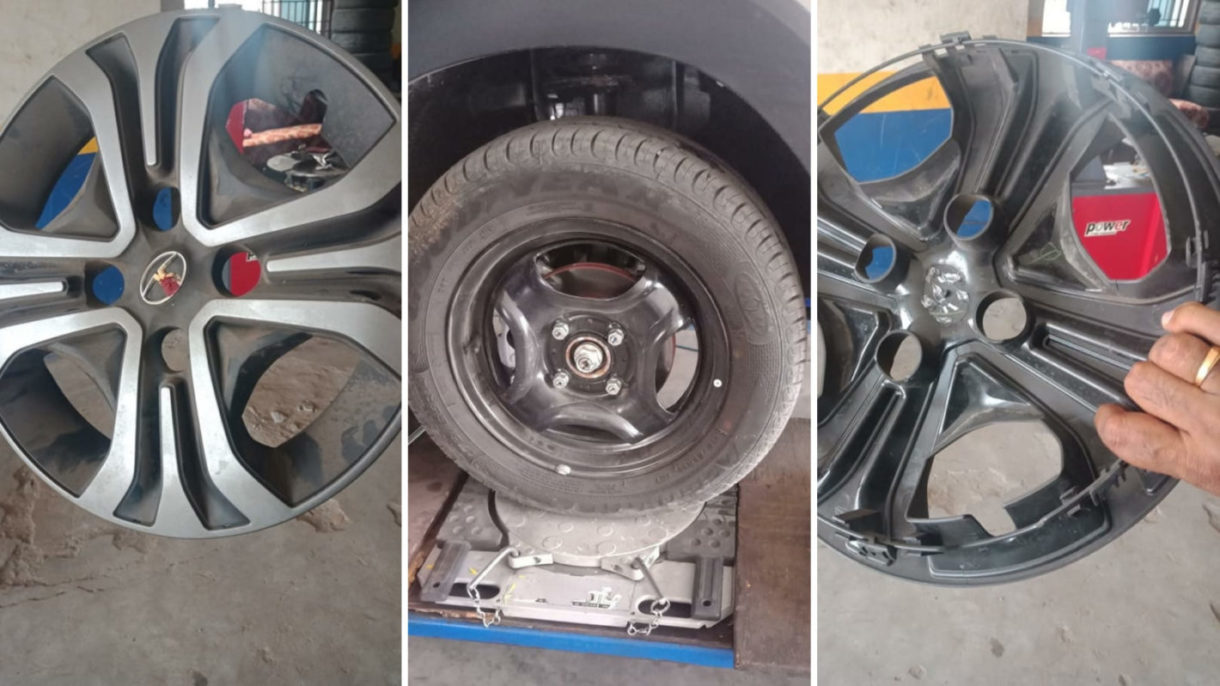 Tiago NRG uses a different steel rim that is hollower in comparison to a standard wheel. The four-spoke alloy design seen on top of the rim is nothing more than a dual-tone painted wheel cap. The finish of these covers is worth applauding as many buyers only noticed the difference when their car went for balancing and alignment. The sentiments of the owners were hurt with this clever marketing move as innocent buyers were happy to have alloy wheels on their car at such impressive pricing. Even the image posted by Tata Motors has shown an impressive wheel section.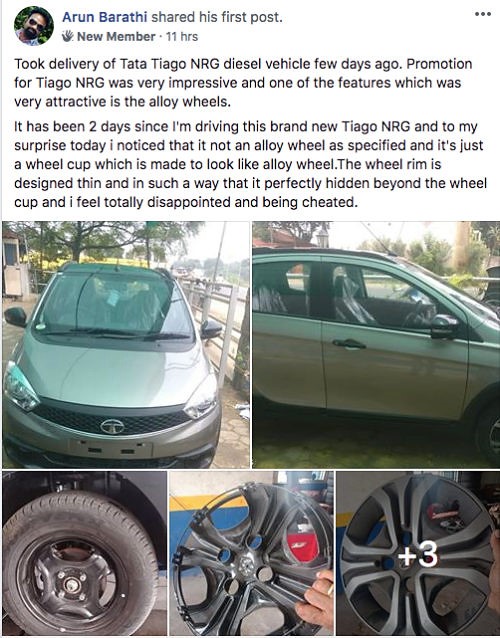 Tata Motors made this clever move for cost-cutting but should have mentioned clearly that DurAlloy Wheels are nothing more than steel wheels with fancy covers. Tiago is available in three different body styles, out of which Tata mentions alloy wheels for the standard and JTP variant. The bolder NRG variant is now under criticism from hundreds of fans while Tiago JTP was heartily praised for the exhaust sound, exterior finish and powerful engine. The range for Tiago starts from a much lower value but that misses on basic features like the air conditioner and more.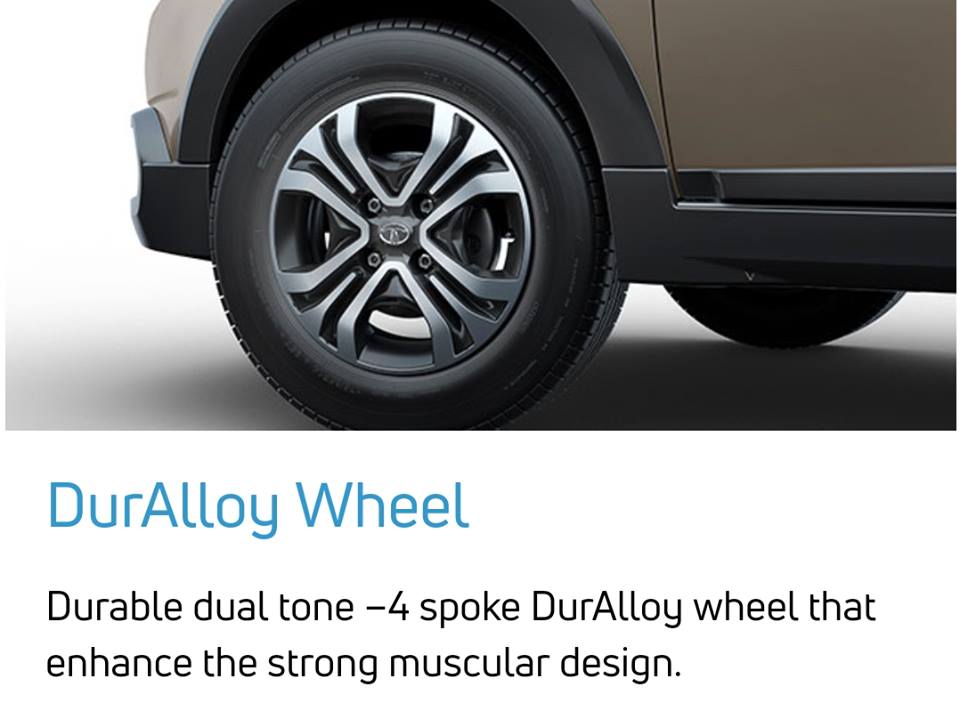 Source