The advertising war between automakers is a fascinating phenomenon that has been going on for many years. In this scenario, jabs are being swapped between two electric automobiles.
What began as a single image posted on Facebook by a Tata dealership has taken on a life of its own. The introduction of the MG Comet tiny EV has triggered a new advertising war. It also maintains an emphasis on electric vehicles. Both firms' marketing campaigns reflect the rising conversation around electric vehicles. It also shines on the need to stand out in the industry.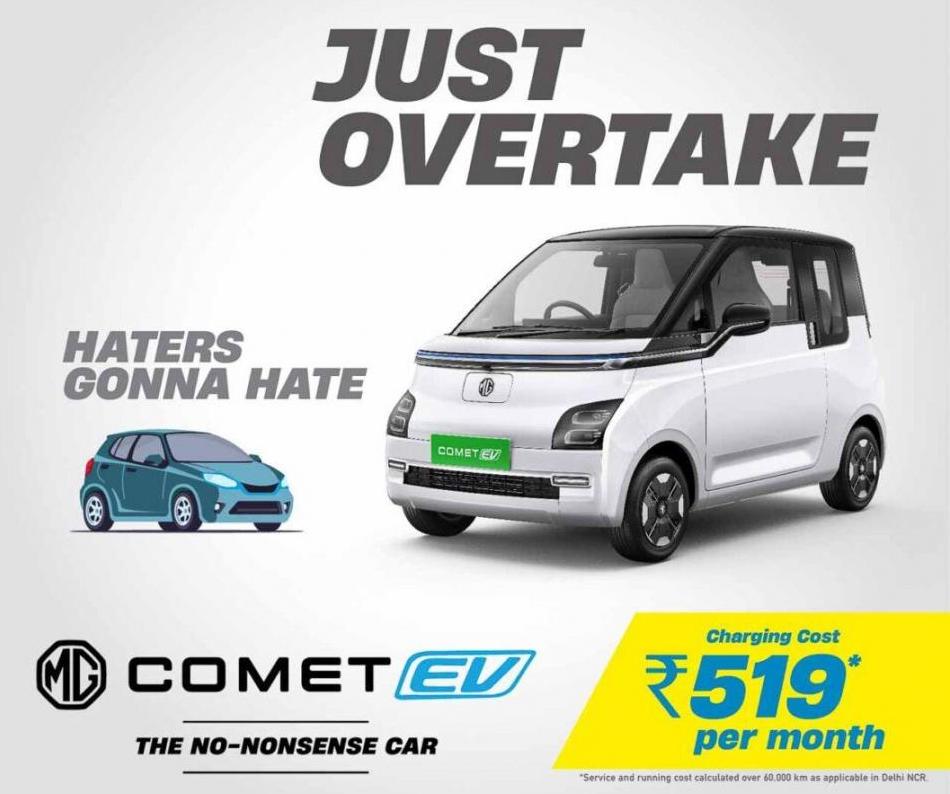 The first find of the day was "Own a car versus a cartoon." Emphasizing the utility of their electric vehicles. The word "car" implies that Tata is providing a real form of transportation, whereas the phrase "cartoon" implies that the MG Comet is a toy.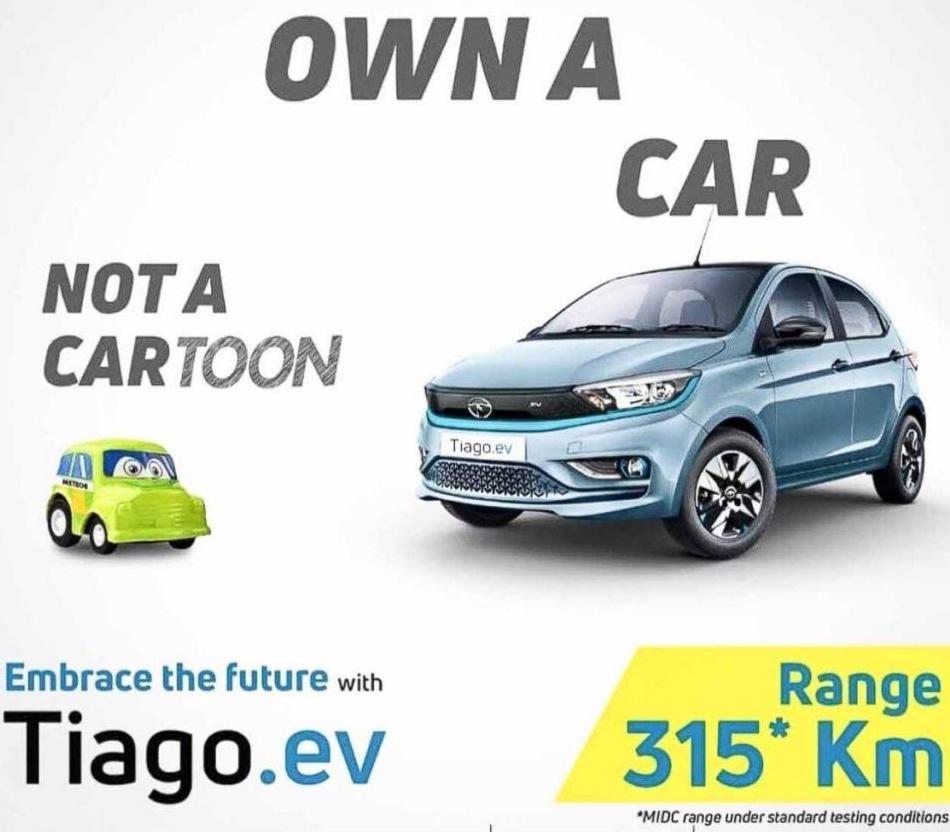 With the messaging "Ice age vs new age," the Comet is now positioned as a new, modern, and tech-advanced solution. The term "ice age" denotes that Tata's vehicles are antiquated and out of date. Whereas "new age" means that MG's vehicles are futuristic and cutting-edge.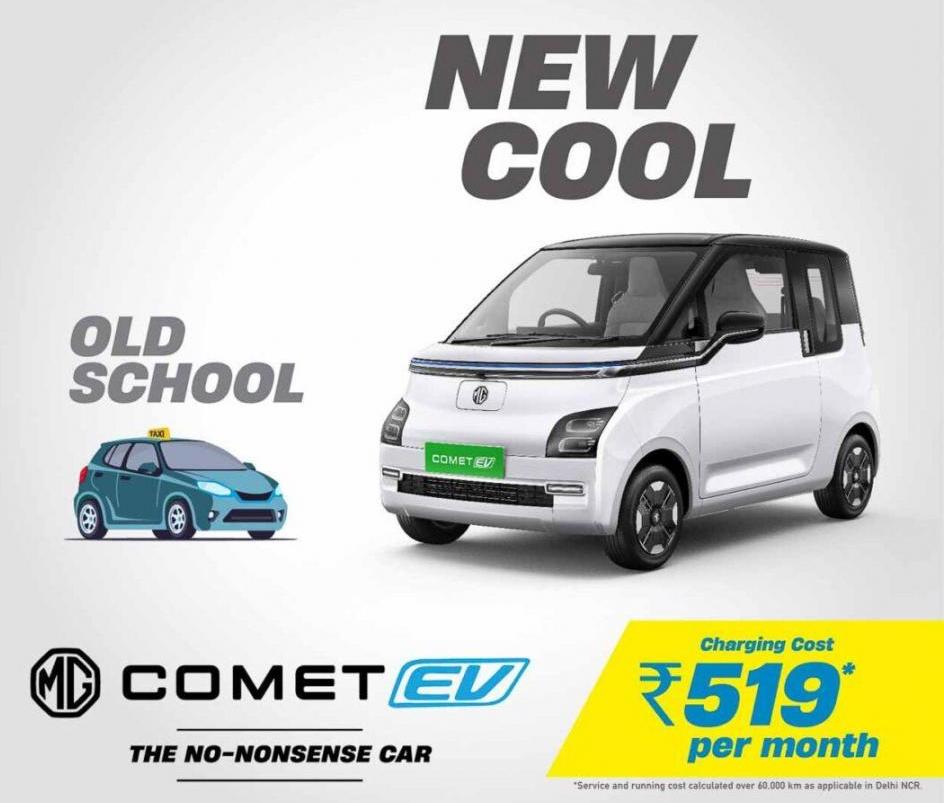 "Old school vs new cool" marketing is another attempt to promote the MG Comet as a modern and trendy vehicle. The term "old school" may imply that Tata vehicles are ancient, outdated, and reminiscent of the past. Whilst "new cool" means that MG's vehicles are contemporary and fashionable.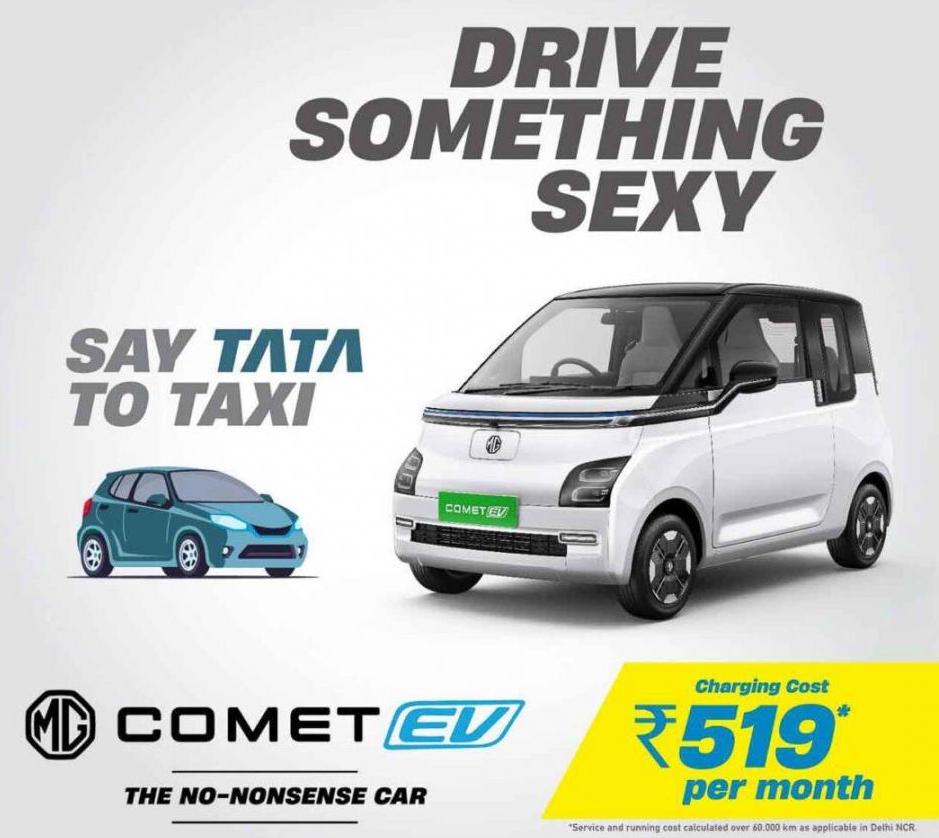 The phrase "taxi or tech" is another dig against Tata. It implies that their vehicles are only suitable for commercial use. Whereas MG's vehicles are high-tech and trendy. "Say Tata to taxi vs drive something sexy" appears to be a direct dig into Tata's brand image.
These marketing messages are all about positioning individual brands to stand out. And get a piece of the increasing electric car industry.