Earlier this year, Tata Motors introduced a new version of its flagship SUV Safari to the market. It is called the Safari Gold Edition, and it made its premiere in Dubai during the IPL competition. The newly launched Gold Edition is available in two colours: White Gold and Black Gold, with a starting price of Rs 22.16 lakhs (ex-showroom).
The new Safari Gold Edition is available in both 6-and 7-seater configurations with manual and automatic transmission options. Tata has made various aesthetic changes to the SUV to distinguish it from the standard model. The primary distinction is the use of gold accents in some of the body parts.
The new version of Safari features gold tri-arrow patterns on the front grille, a gold garnish around the headlights, a gold humanity line beneath the grille, and LED DRLs. Aside from that, the chrome garnish on the door handles and the roof rails have been gold-plated. The Safari mascot is also finished in gold at the rear.
In addition, the White Gold variation has a white marble surface with gold inlays for the dashboard, whilst the Black Gold variant has a black marble finish. Gold accents can also be seen on the steering wheel, instrument cluster surround, and side AC vents.
The White Gold model also has a gold stripe running through the dashboard, whilst the other has a black strip. The Safari Gold Edition is outfitted with 18-inch charcoal-grey alloy wheels, which are also found on the Safari Adventure (Tropical Mist) model.
Mechanically, the Tata Safari Gold Edition is equipped with the same 2.0-litre turbocharged diesel engine churning out 170HP of maximum power and 350Nm of peak torque. The transmission options include a 6-speed manual gearbox and a 6-speed torque converter automatic gearbox. Here are the live exterior and interior photos of the new Tata Safari Gold Edition:
Tata Safari Gold Edition Live Photos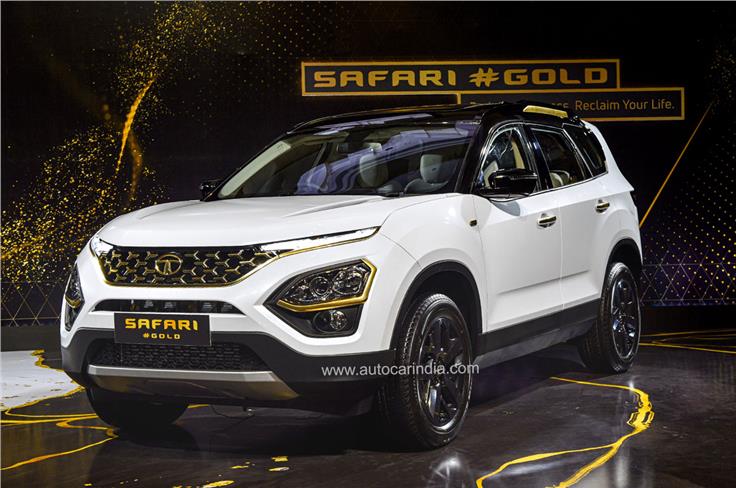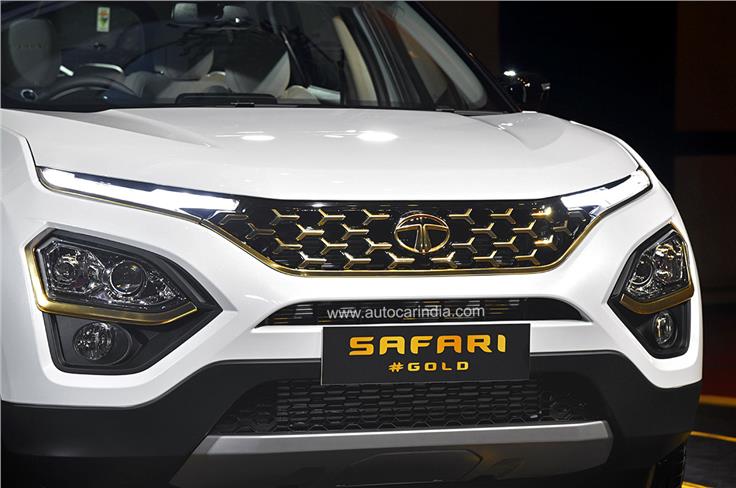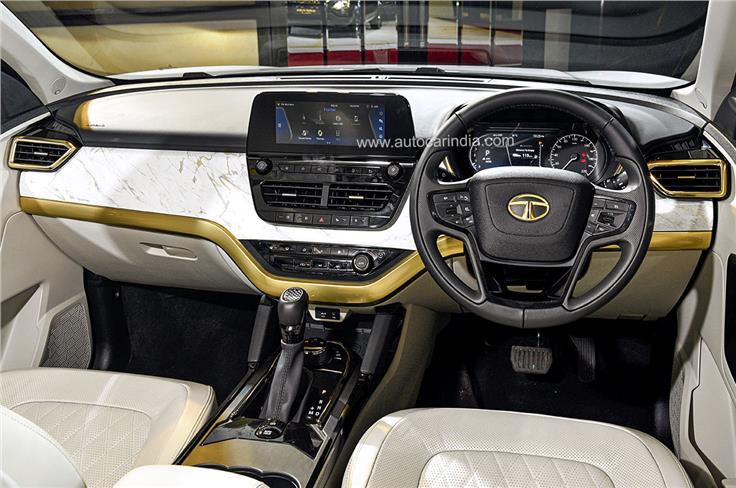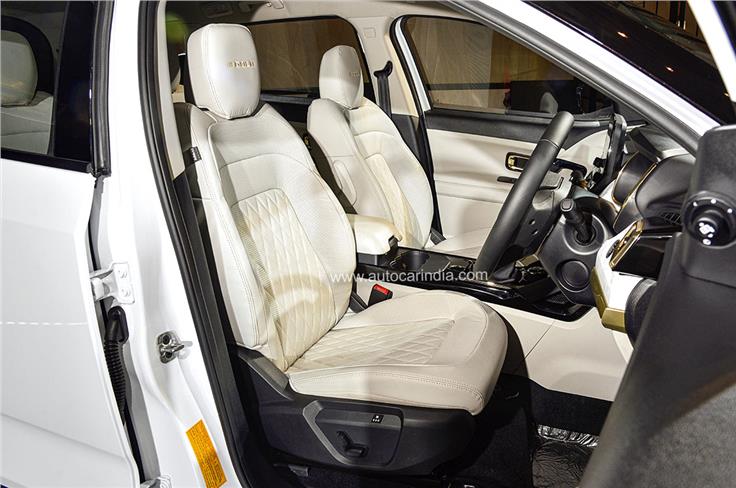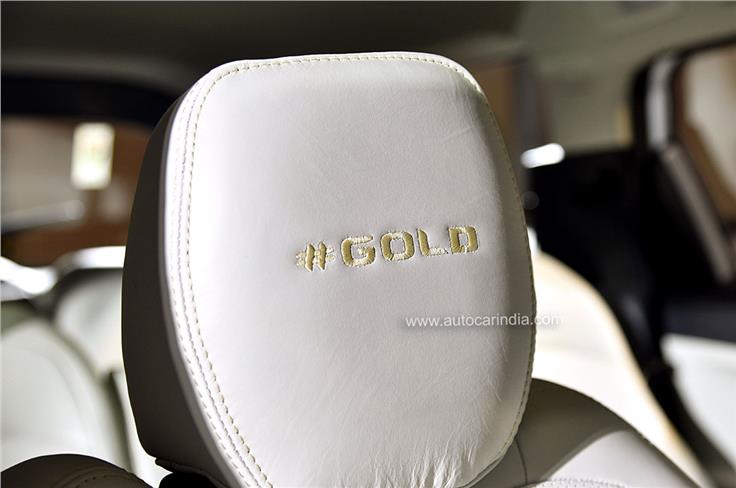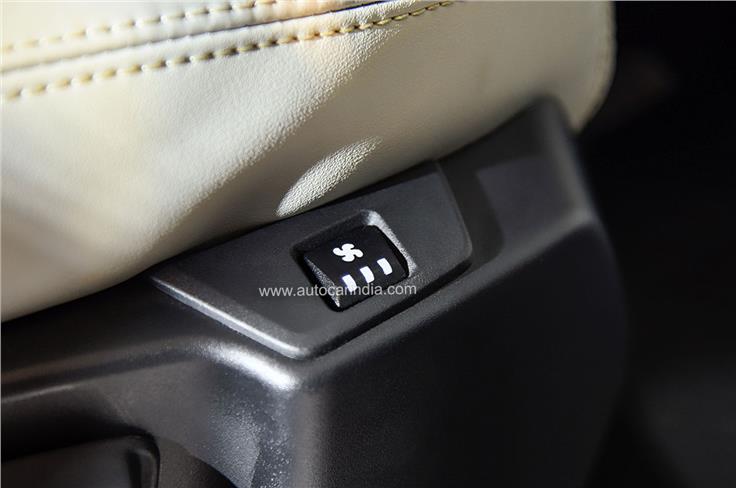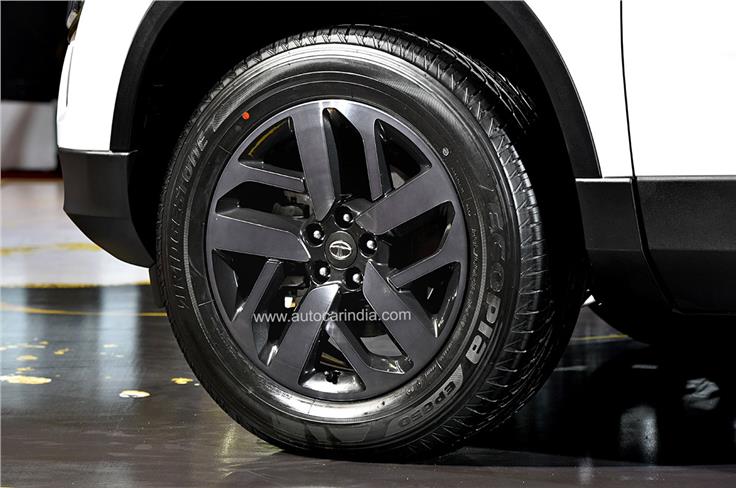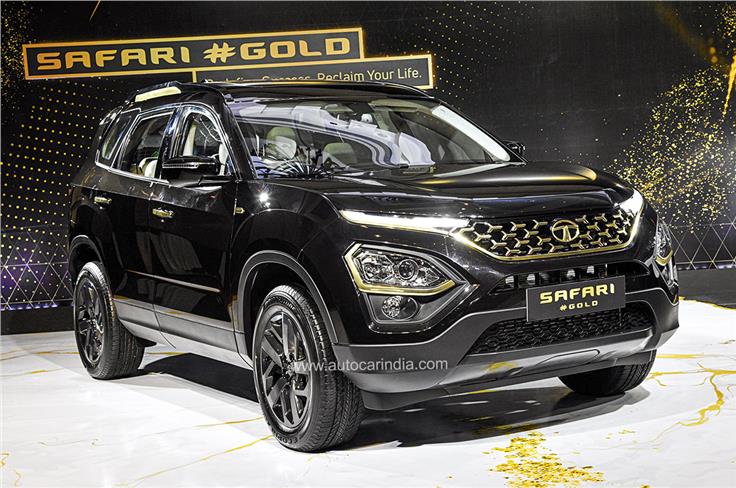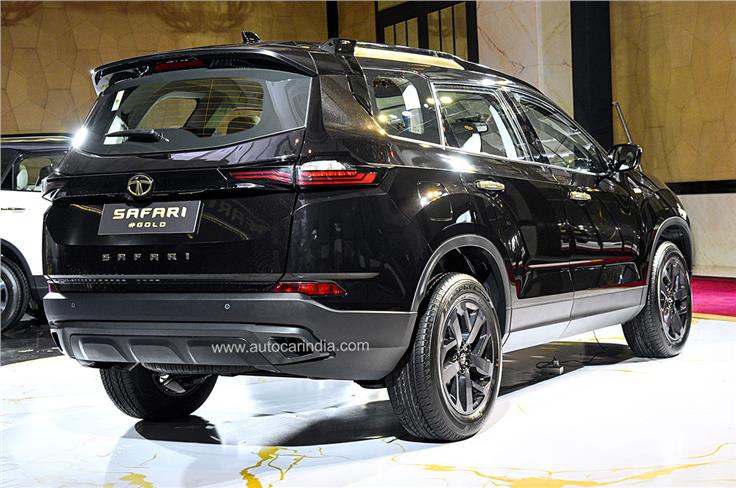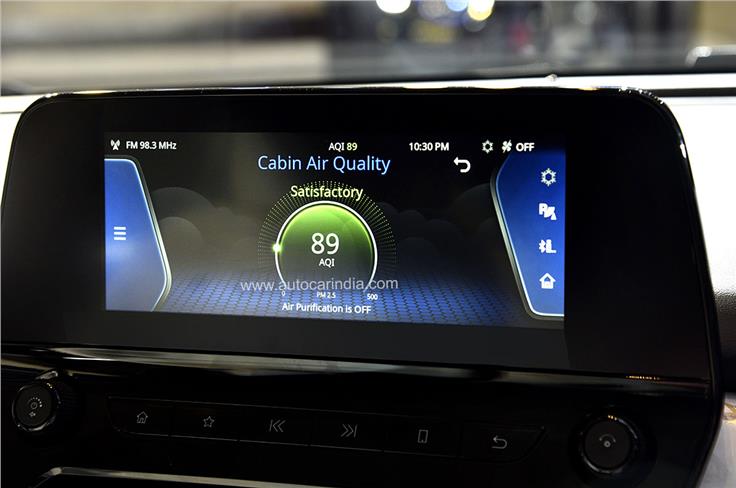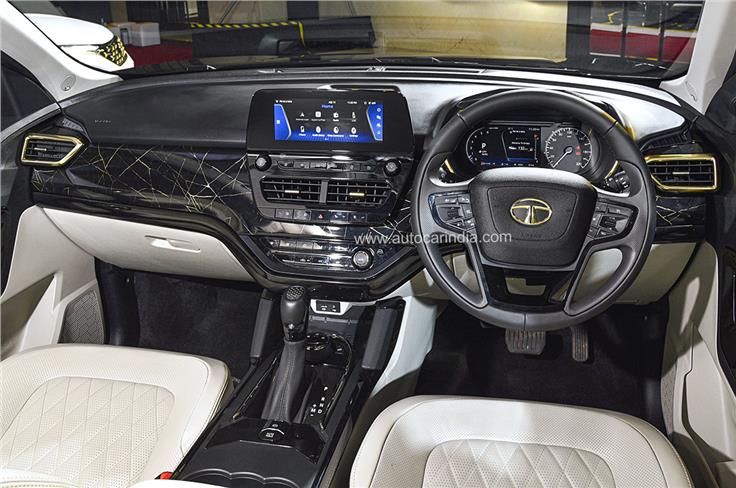 Images Source: Autocar India