Suzuki recently unveiled their quarter-liter competitor, the GSX250R in China. The motorcycle has a fantastic physical appearance while fans were disappointed by its performance figures. As the Indian commuter market is filled with loads of options, the international fully faired, twin-cylinder, quarter-liter segment is not a big one, comprising just 5 major sport bikes in total.
Suzuki GSX-250R vs Yamaha YZF-R25 vs Honda CBR250RR vs Kawasaki Ninja 250 vs Hyosung GT250R
We have mentioned the specs and details of these 5 bikes in this article, to simply compare the statistics of the recently launched GSX250R with the rest of the 250cc 2-cylinder sport bikes.
# Suzuki GSX-250R
Suzuki's entry to the segment was awaited from a long time and the GSX250R is visually very appealing for sure. The smart front fascia along with a sharp rear end makes it strictly comparable to even higher class of superbikes. The department where it lacks is the power production as 248cc, twin cylinder mill from Inazuma is good for just 24.7 BHP and 23.3 Nm of torque.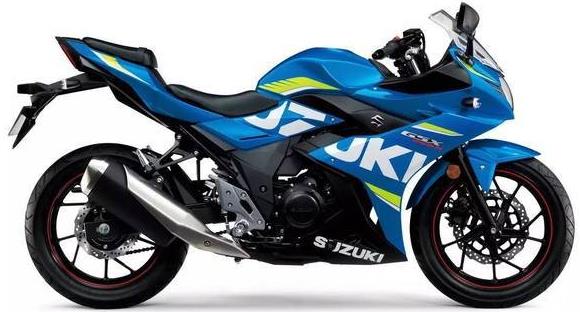 Coupled to its 178 kg of heavy-weight body, the motorcycle fails to turn heads with its on-paper performance. The Indian launch of the same may fetch a price tag of around INR 3 lakh or it is even expected that Suzuki may plant a single-cylinder engine into the same shell for the Indian market to compete with other 1-cylinder bikes in India like the Honda CBR250R, and yet to be launched Hero HX250R, Hyosung GD250R, and Kawasaki Ninja 250SL.
Know More About Suzuki GSX-250R
# Yamaha YZF-R25
Currently, the most powerful quarter-liter bike, Yamaha YZF-R25 is not available in India, the company chosed Yamaha R3 for the Indian market, which is identical in terms of design. Coming back to the R25, the 249cc engine of the bike is good for 35.5 BHP while the torque stays low at 22.1 Nm.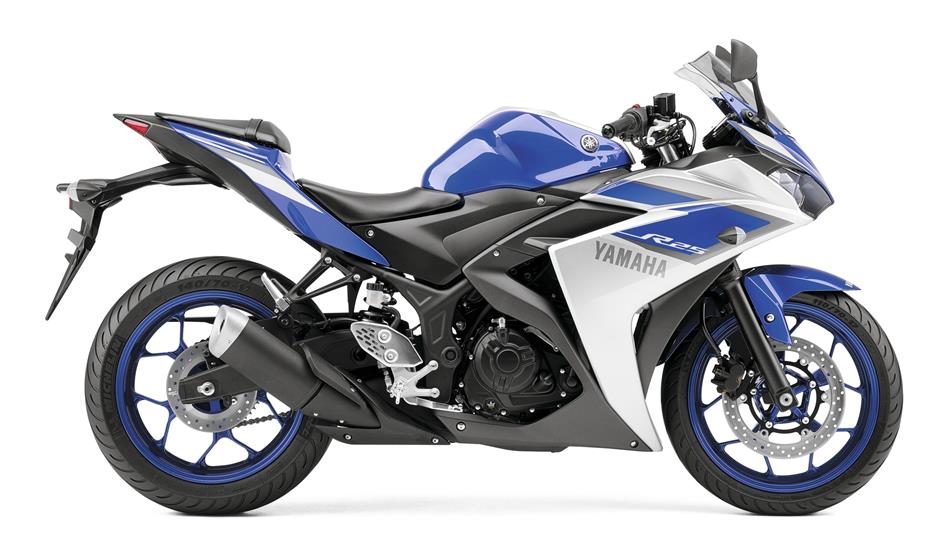 The motorcycle weighs just 166 kg and claims the best ratio of power to weight among all others. The Indian R3 is even more powerful and claims a price tag of INR 3.26 lakh. However, if this one would have launched in India, Yamaha would have surely placed it under INR 3 lakh. A lot of fans in India are wiating for the R25 in India but sadly Yamaha has no plans to launch it anytime soon.
Know More About Yamaha YZF-R25
# Honda CBR250RR The RR in the name suggests that it is not the everyday rider with which someone can mess on the road. Carrying the most impressive list of equipment, the CBR250RR uses full LED twin headlight and a differently designed twin exhaust on the right side. It even uses USD forks and most of the premium parts available on higher capacity motorcycles in India.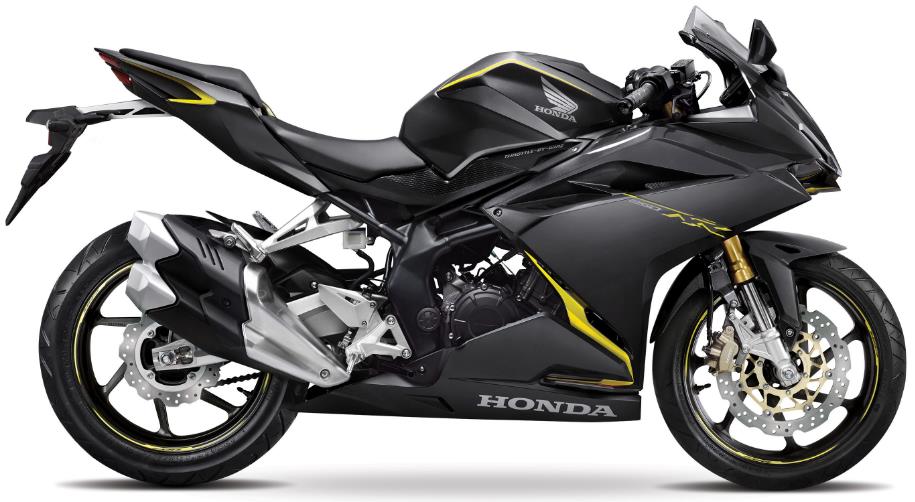 CBR250RR uses a 4-stroke, 8 valve, parallel twin 249.7 cc engine producing 38.2 Bhp @ 12,500 rpm and 23.3 NM @ 11,000 rpm. It comes mated to a 6-speed gearbox and carries ride by wire system with acceleration position sensor. As of now, Honda has no plans to launch the CBR250RR in India, seems like Honda is happy selling the single cylinder CBR250R in India, and they don't want to compete with other 2-cylinder motorycles in this segment in India. Honda recently made it clear that they have no plans to launch any new CBR series sport bike in India in coming months, they want to concentrate on volume generating models like Activa, Dream Series, Shine etc.
Know More About Honda CBR250RR
# Kawasaki Ninja 250
One of the most favorite among performance lovers, Kawasaki Ninja 250 was once available in India. Now, an even more powerful Ninja 300 is being sold in the country, retailing for INR 3.65 lakh.
The 249cc Ninja is still sold in some countries and performs nicely with its maximum output of 32 BHP and 21 Nm of torque. It weighs 172 kg and claimed a special palce with its Lime Green shade on the roads. It even has one of the most favorable seat height of 785 mm, enabling riders with short height to enjoy the Sport bike category.
Know More About Kawasaki Ninja 250
# Hyosung GT250R
Hyosung GT250R is the only 250cc 2-cylinder sport bike on-sale in India. While many may consider it out of competition due to least power values against its body weight, the Hyosung GT250R is here because even it can make the Suzuki GSX-250R feel underpowered with its 28 BHP engine.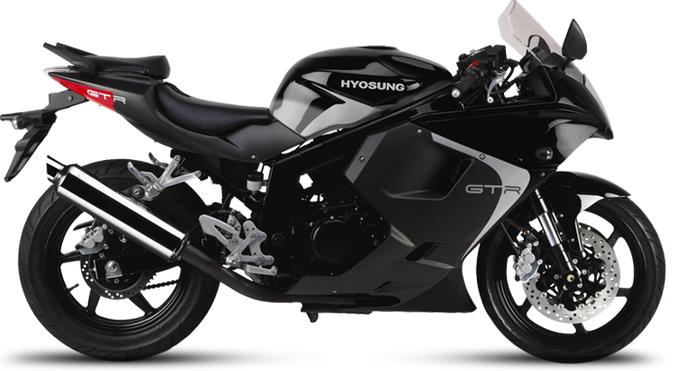 The high 188 kg of body weight actually ruins everything in its case. Also, it is the only twin cylinder 250 cc motorcycle being sold in India. The next generation of the motorcycle will lose its 250cc twin cylinder engine and would be even more performance oriented with lesser weight and more power through an all-new 300cc 2-cylinder engine. Hyosung GT250R costs INR 3 lakh in India (ex-showroom Delhi).
Know More About Hyosung GT250R
Engine Displacement
Suzuki GSX-250R - 248cc
Yamaha YZF-R25 - 249cc
Honda CBR250RR - 249.7cc
Kawasaki Ninja 250 - 249cc
Hyosung GT250R - 249cc
Maximum Power
Suzuki GSX-250R - 24.7 BHP @ 8000 rpm
Yamaha YZF-R25 - 35.5 BHP @ 12000 rpm
Honda CBR250RR - 38.2 Bhp @ 12,500 rpm
Kawasaki Ninja 250 - 32 BHP @ 11000 rpm
Hyosung GT250R - 28 BHP @ 10000 rpm
Maximum Torque
Suzuki GSX-250R- 23.3 NM @ 6500 rpm
Yamaha YZF-R25 - 22.1 NM @ 10000 rpm
Honda CBR250RR - 23.3 NM @ 11,000 rpm
Kawasaki Ninja 250 - 21 NM @ 10000 rpm
Hyosung GT250R - 22.07 NM @ 8000 rpm
Kerb Weight
Suzuki GSX-250R- 178 kg
Yamaha YZF-R25 - 166 kg
Honda CBR250RR - 165 kg
Kawasaki Ninja 250 - 172 kg
Hyosung GT250R - 188 kg
Seat Height
Suzuki GSX-250R- 780 mm
Yamaha YZF-R25 - 780 mm
Honda CBR250RR - 790 mm
Kawasaki Ninja 250 - 785 mm
Hyosung GT250R - 830 mm
Fuel Tank
Suzuki GSX-250R- 15 litres
Yamaha YZF-R25 - 14.3 litres
Honda CBR250RR - 14.5 litres
Kawasaki Ninja 250 - 17 litres
Hyosung GT250R - 17 litres