Suzuki Motor Corporation has brought its new creation, the e-Burgman, to light. The company has shared the official images and specifications of the electric scooter. Burgman electric has been seen testing in India in the past. But now it will enter the advanced test phase that will take place in Tokyo, Japan.
Burgman electric scooter is part of a bigger Japanese initiative to promote battery sharing and e2Ws. Suzuki is collaborating with Gachaco, a battery-sharing service based in Tokyo. The three-month field tests will include eight Burgman electric scooters.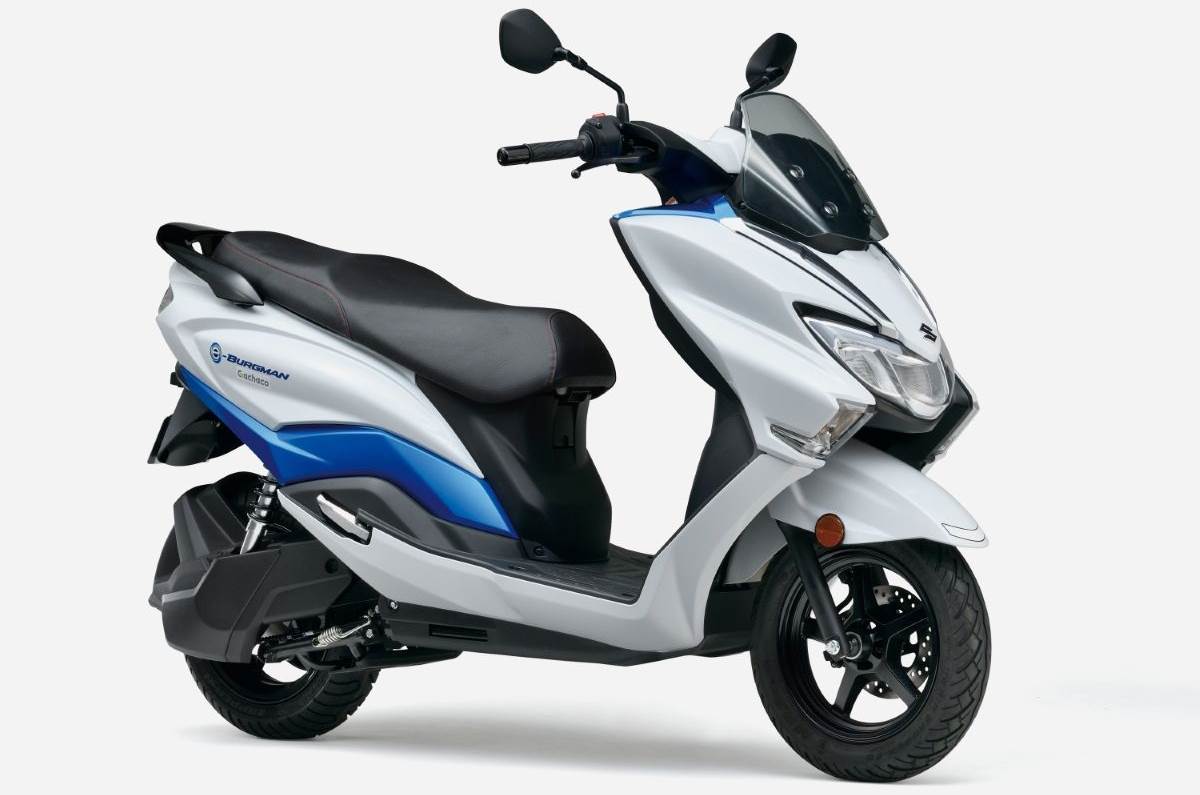 Field tests will be conducted by Suzuki Motor Corporation employees and customers who apply. Tests will aid in the collection of vital data from daily activities. Data will be used to create product specifications for the Electric Burgman.
It is a Class-2 light electric scooter with impressive specs. When ridden at a constant speed of 60 km/h, the Suzuki e-Burgman can travel up to 44 kilometres on a single charge. It has a rated power of 0.98kW, max power of 4.0kW, and a peak torque of 18 Nm. It has a lithium-ion battery and is powered by a synchronous AC motor.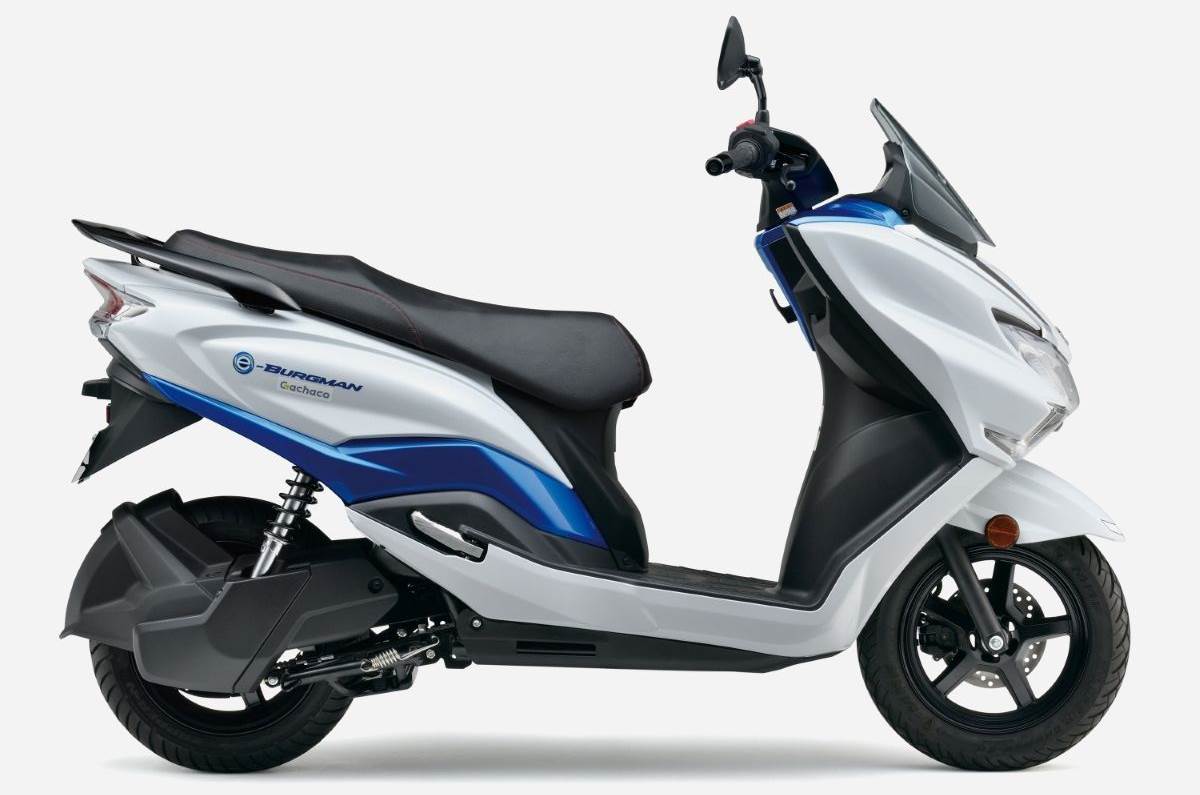 Suzuki is a member of the Electric Scooter Swappable Battery Consortium. The consortium is attempting to standardise interchangeable batteries and replacement systems. In Japan, this is a significant step towards battery sharing and increasing the use of electric two-wheelers.
The TP21003 technical paper was used to develop the common specifications. Development standards are being refined for swappable batteries. It addresses concerns about drive range and charging time.
The new Burgman Electric scooter will be available in India sometime next year. It will compete with Bajaj Chetak, Honda Activa Electric, and TVS iQube when it is released. Suzuki could price the Burgman electric around Rs 1.50 lakh on its release.