It appears that Ola's situation is deteriorating rather than improving. Almost every day we get bad news about Ola Electric, whether it is about its S1 Pro scooter or the resignations of higher officials. Starting from the deliveries of the scooters to quality issues with them, the negativity has not stopped till now. A few days back, we came to know about two lethal accidents that happened to Ola scooter riders due to faulty braking and software problems.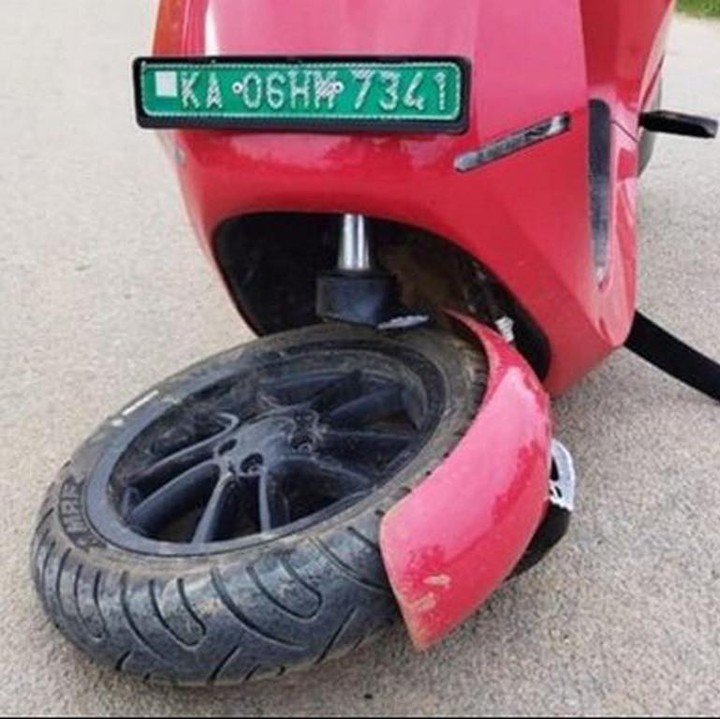 And recently, an Ola S1 Pro owner posted some pictures in a tweet and asked the brand to replace the scooter as he was facing a major issue with the front suspension. As mentioned by the owner, the front wheel of the scooter separated from the fork even when running at a low speed. In the picture, we can see the electric scooter lying on the side of the road, with its front wheel unit totally disconnected from the scooter's front fork, only held together by the brake cord.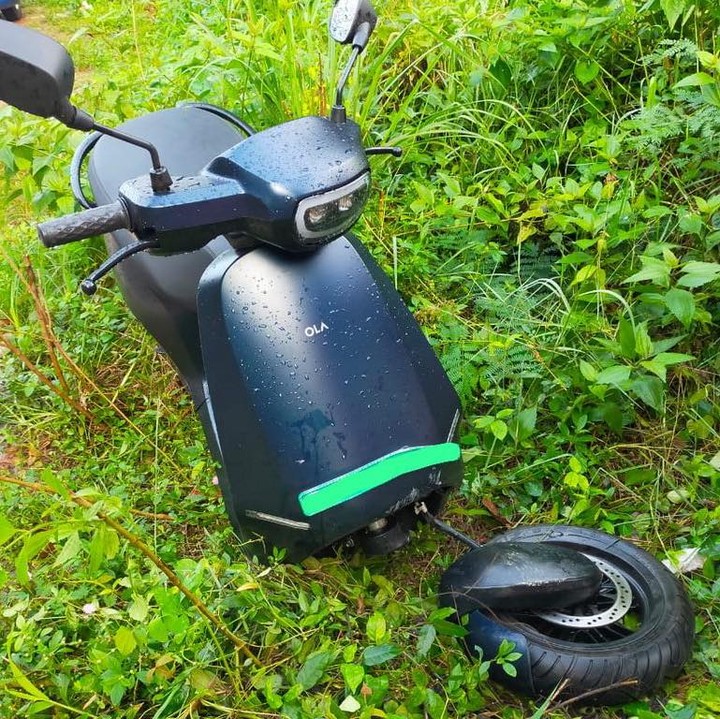 After this tweet by Mr Sreenadh Menon, other customers also started sharing their problems again, and another Ola user, @anandlavan, also shared that his scooter hit the wall accidentally in Eco mode and the same thing happened to his scooter. He requested Ola to take some stringent action on such problems. Not only these two but there were also plenty of Ola owners who shared the mishaps that happened to their Ola S1 Pro scooters.
From the photographs, we can see that the single fork tube that links to the front wheel assembly shattered due to the continual tension generated by the electric scooter during everyday use. As per the sources, the use of thin material while manufacturing the suspension arm is the cause behind this. Ola should have considered that the usage of poor quality elements would lead to the early damage of the scooter as well as the brand's reputation.