Kinetic to Launch Norton Motorcycles in India:
Kinetic India is preparing for another joint venture and this time, they have mutually agreed with Norton Motorcycles of UK for the future plan. Norton bikes carry exclusivity and buyers would soon experience the same at Motoroyale dealerships. In fact, the genre of Norton bikes is completely different from MV Agusta and both will cater the needs of a different group of riders. The handmade motorcycles are built in England and carry a popular 961cc engine that's exclusive to their
Dominator
and
Commando
range. The twin cylinder, oil cooled motor is good for 80 HP at 6500 rpm and 90 Nm at 5200 rpm. The engine is even handmade inside their popular facility in Donington Hall. The joint venture will help them assemble and distribute Norton motorcycles in South Asia and South American markets. Kinetic has 45 years of experience in automobile industry, making them a perfect option for this joint venture. No time frame for the production was exactly given but one can expect first few motorcycles to arrive as CBU's in the country. [caption id="attachment_161790" align="aligncenter" width="727"]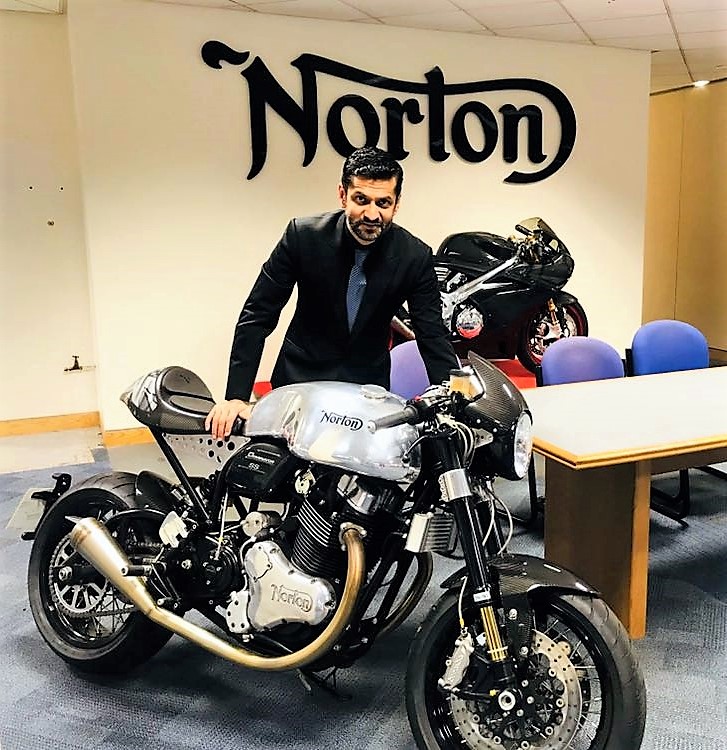 Kinetic to Launch Norton Motorcycles in India[/caption]
Mr. Arun Firodia; Chairman Kinetic Group said
"Kinetic started with an idea which became a pioneering vision for the Indian Auto. Since 1972 Kinetic has been creating automobile revolution in India. Considering the growing superbike market segment in India and across Asia, we started a new initiative called Motoroyale to take forward Kinetic's legacy in two wheelers. Motoroyale has now signed an exciting JV with Norton motorcycles that have maintained their legacy of being the most charming motorcycles in the world. I believe that it is the accurate time to introduce these bikes to the motorcyclists in India that will create tremendous hype and excitement in the market. In view of Kinetic's history and heritage in two wheelers, we are very confident of assembling and marketing these marque motorcycles in our plant taking into consideration the development technologies, quality of the products & cost competitiveness in order to expand its global reach".
Mr. Stuart Garner; CEO & Owner, Norton Motorcycles said
"Norton has a unique place in motorcycle history.We have been hand building gorgeous bikes in England for many years, we are now taking the next big step forward and delighted to form this alliance with the Kinetic group.I believe that the style, passion and beauty of Norton products coupled with the experience of Kinetic will make a winning combination and deliver a fabulous range of Norton motorcycles across the ASEAN territories.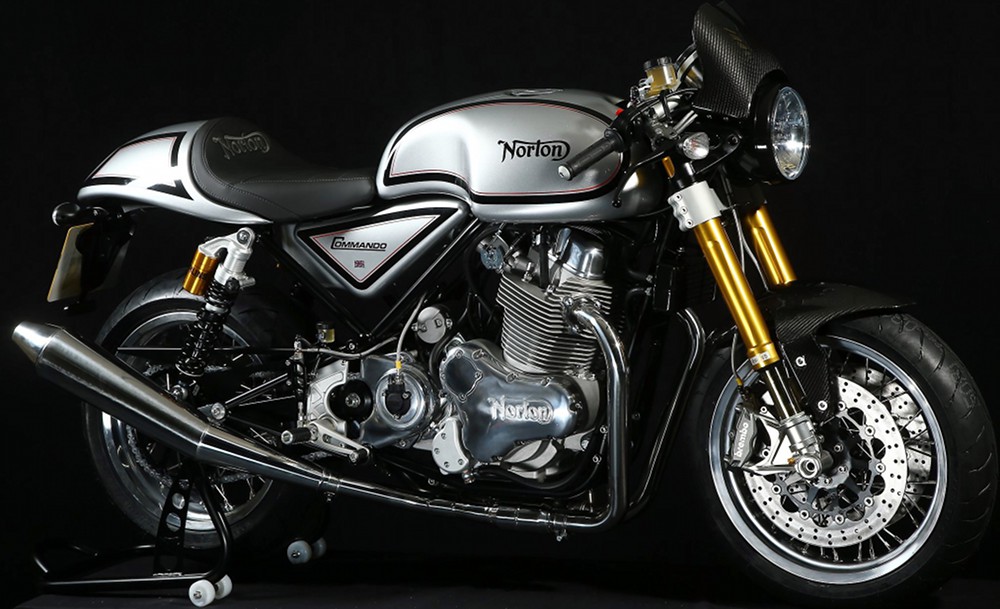 Mr. Ajinkya Firodia; Managing Director- Motoroyale added
"I envisage Motoroyale to offer the best two wheeler brands across the globe to the Indian market. Having said that, I deem that Norton motorcycle fits the idea exquisitely. We are very excited towards this collaboration gorgeous looking bikes. We shall strive to make an exotic premium brand like Norton to come at a value proposition in order to expand the reach of the motorcycles to true biking enthusiasts. I am in no doubt that these motorcycles will he highly appreciated and welcomed among-st the motorcyclists"
Andreas Leuthe, Business Development Manager for the JV:
Norton is the icon of English motorcycle brands and especially in India Norton will find a large clientele. I believe that this Norton-Kinetic joint venture will not only open the Indian market but also be the gateway to globalization in Asia. When connecting Kinetic with Norton, I was sure that Kinetic is the right partner for Norton to represent Norton's exclusivity in India as they are specialized on luxury brands. I am looking forward to conquering the Asian market with this joint venture and Norton being an important part of the luxury high-end motorcycle market in Asia in the future.
---
[caption id="attachment_160847" align="aligncenter" width="850"]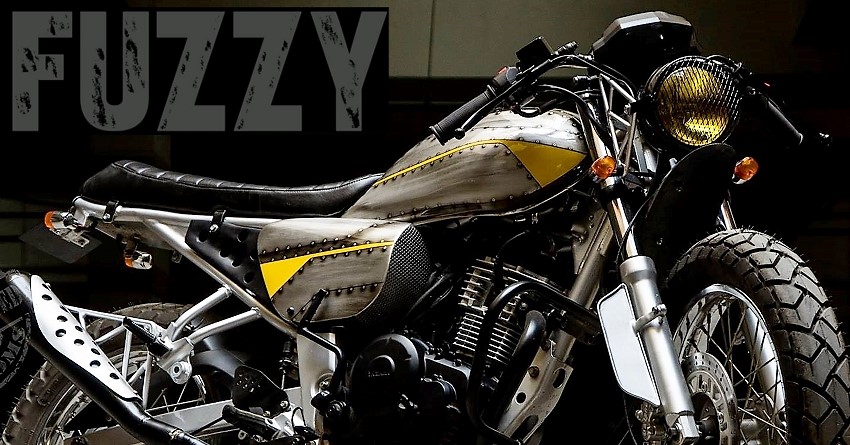 Yamaha FZ Fuzzy By EIMOR Customs[/caption]