Two new Nokia feature phones have been launched in India by HMD Global, the Nokia 110 4G and the Nokia 110 2G. These successors to the 2021 Nokia 110 redefine the way you communicate with their sleek and premium designs, nano-textured bodies, and built-in UPI payment support.
The Nokia 110 4G features a 1.8-inch QVGA display, a rear QVGA camera, and a built-in FM radio. It also supports 4G connectivity, HD voice calling, and Bluetooth 5. The Nokia 110 2G has a similar design but does not support 4G. However, it has a longer battery life, lasting up to 12 days on standby.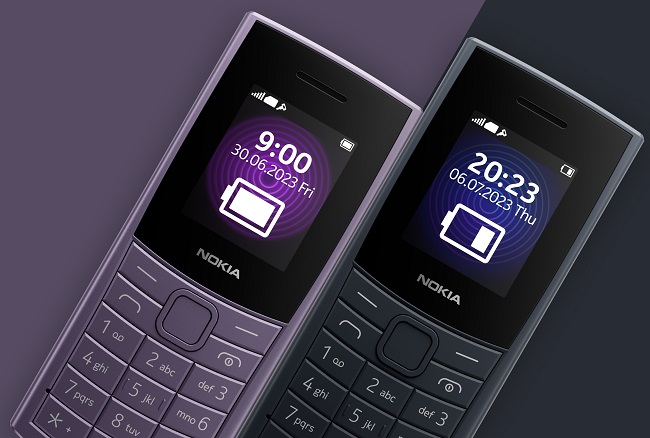 Both phones run on the Series 30+ operating system and support expandable storage of up to 32GB. They are also IP52-rated, making them dust and water-resistant. The new feature phone from Nokia combines trusted build quality with a distinctive style. The sleek design is compact and user-friendly, with a modern finish. It has an integrated rear camera, an SD card slot, a music player, and more storage space for an auto-call recorder.
In addition to their sleek designs and user-friendly features, the Nokia 110 4G and Nokia 110 2G also offer the convenience of UPI payments with just a press of a button. These models are also built to last, with robust 1000mAh and 1450mAh batteries, respectively, and expandable 32GB storage.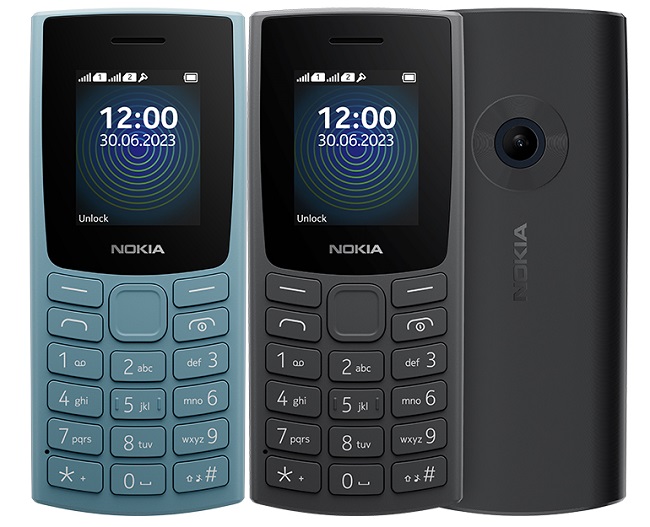 The phones also support wireless FM radio, so you can listen to your favourite news, music, or sports stations without the need for headphones. Just turn on the radio and tune in to your favourite station.
The Nokia 110 4G (2023) is priced at ?2,499 and is available in two stylish colours: Midnight Blue and Arctic Purple. The Nokia 110 2G (2023) costs Rs1,699 and comes in Charcoal and Cloudy Blue. Both phones are currently available from Nokia.com, offline locations, and will be available from other retailers in the near future.
Nokia 110 4G (2023) Technical Specifications
Display: 1.8?, QQVGA Resolution
Rear camera: QVGA
Battery: 1450mAh; Up to 12 days (Standby); Up to 8hrs (Talk time 4G)
Connectivity: Bluetooth:5.0; Headphone jack:3.5 mm and Micro USB 2.0
MicroSD card support up to 32 GB
Operating System: S30+
FM Radio receiver: Wired + wireless
Networks: 2G, 3G, 4G (nano-SIM and Dual SIM Support)
Back: Polycarbonate with nano texture
Water Resistant: IP52
Colours: Midnight Blue and Artic Purple
Dimensions (WxHxD): 50mm x 121.5mm x 14.4mm
Weight: 94.5g
Nokia 110 2G (2023) Technical Specifications
Display: 1.8?, QQVGA Resolution
Rear camera: QVGA
Battery: 1000mAh; Up to 12 days
Connectivity: USB connection, Micro-USB (1.1)
MicroSD card support up to 32 GB
Operating System: S30+
FM Radio receiver: Wired + wireless
Networks: 2G, Network bands (GSM):900/1800, Dual SIM
Back: Polycarbonate with nano texture
Water Resistant: IP52
Colours: Charcoal and Cloudy Blue
Dimensions (WxHxD): 49.4mm x 115.07mm x 14.4mm
Weight: 79.6g