The KTM 390 Adventure V, a low-seat-height version of the standard bike, has begun to appear at dealerships. Although KTM hasn't officially released the 390 Adventure V, we've heard that it's already on the market at a few dealerships. The bike costs Rs 3.38 lakh (the same as the normal model) and can be purchased online.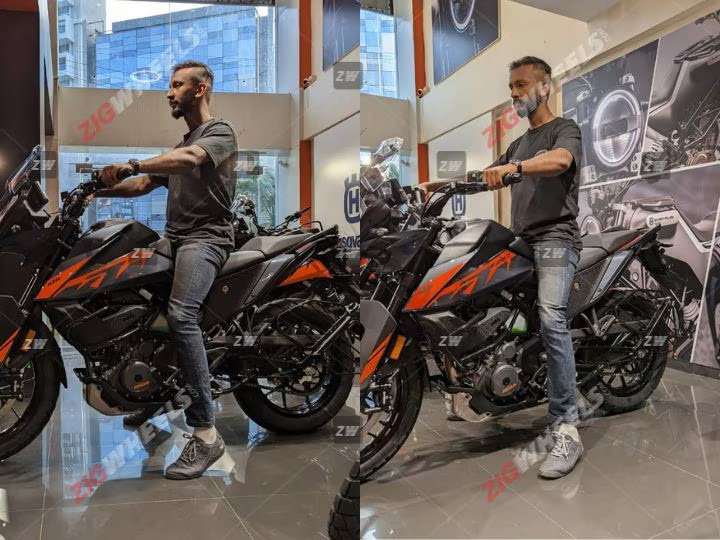 The brand has managed to reduce the seat height of the 390 Adventure V to 830mm, solving the considerable challenge that small riders experienced with the 855mm seat height of the standard KTM 390 Adventure. The bike now has a 25mm drop, making it more accessible to shorter riders.
To achieve the lower seat height, KTM used a redesigned suspension with reduced travel at both ends. The suspension travel might be much less than the 170mm (front) and 177mm (rear) travel of a standard bike. As a result, the ground clearance has lowered, though not dramatically.
If you are a short rider who has always wanted to buy a KTM 390 Adventure but the 855mm seat height has been a deal killer, the 'V' variant should be more appealing. The limitations made in terms of ground clearance will limit the bike's off-road capability to some extent when compared to a conventional cycle. The 390 V, on the other hand, will be just as capable of devouring highway miles as the basic bike.
The best part is that the low-seat-height 390 Adventure has all of the standard model's features as opposed to the recently, announced KTM 390 Adventure X, which is significantly less expensive but misses a number of functions.