The Maruti Suzuki Jimny is causing quite a stir in the Indian market. It is now India's smallest adventure lifestyle vehicle. Maruti Suzuki has shown the Jimny in India, but prices have not yet been announced. Maruti Suzuki only offers a five-door model in India, it will be available soon.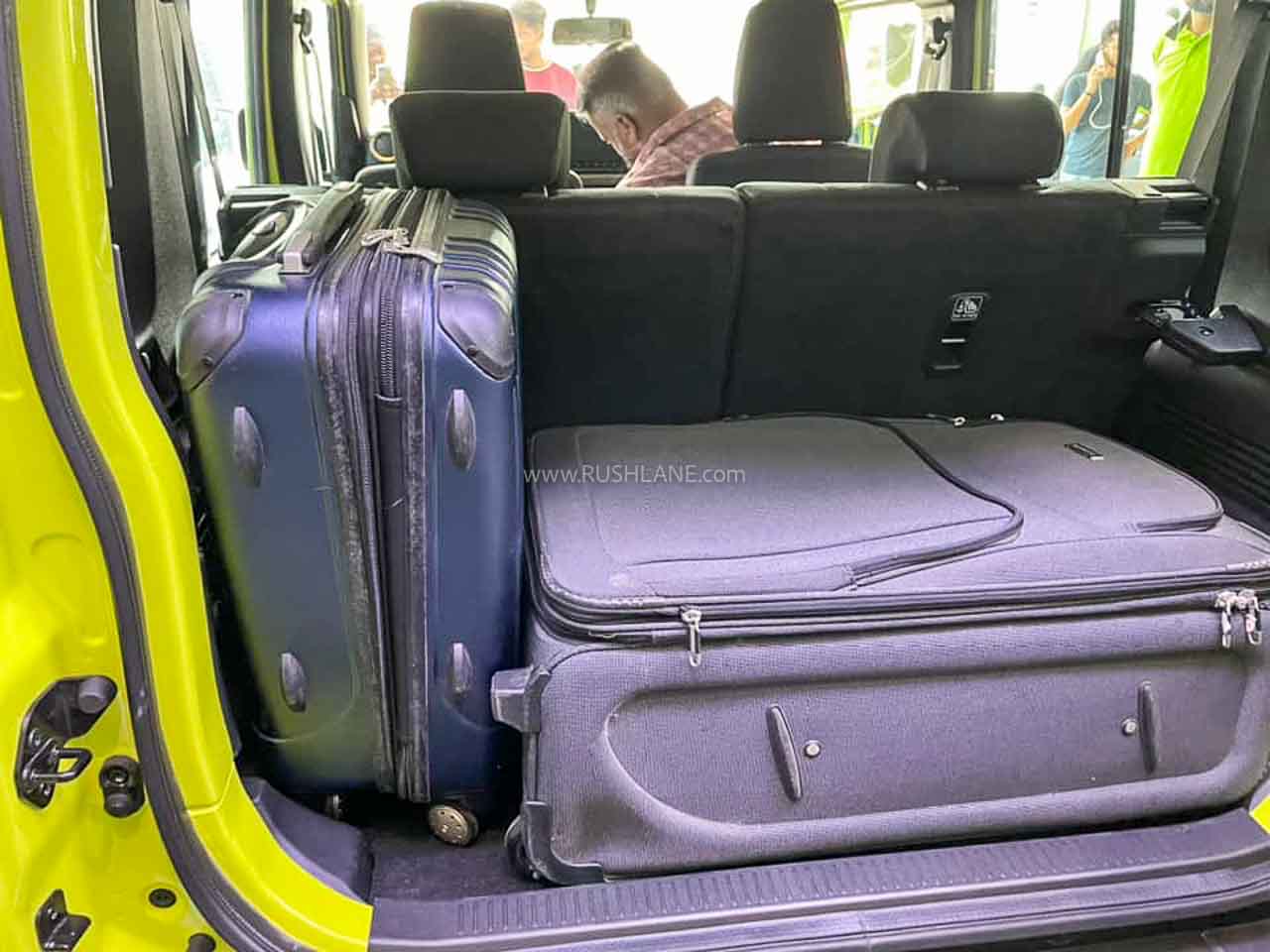 Sunil Mali, an automotive enthusiast, recently put Jimny through a baggage test and documented his findings online. He demonstrated the boot of the Maruti Suzuki Jimny with some of his belongings. He utilised two travel bags for the test: a huge 28-inch softshell bag and a 20-inch hardshell suitcase.
He placed a 28" softshell suitcase on its back and a 20" hardshell on top of it. The remaining horizontal space can accommodate the 20" hardshell suitcase. This provides us with useful information on Jimny's boot space. In practice, a prospective buyer can stack three 28" suitcases flat on top of one another.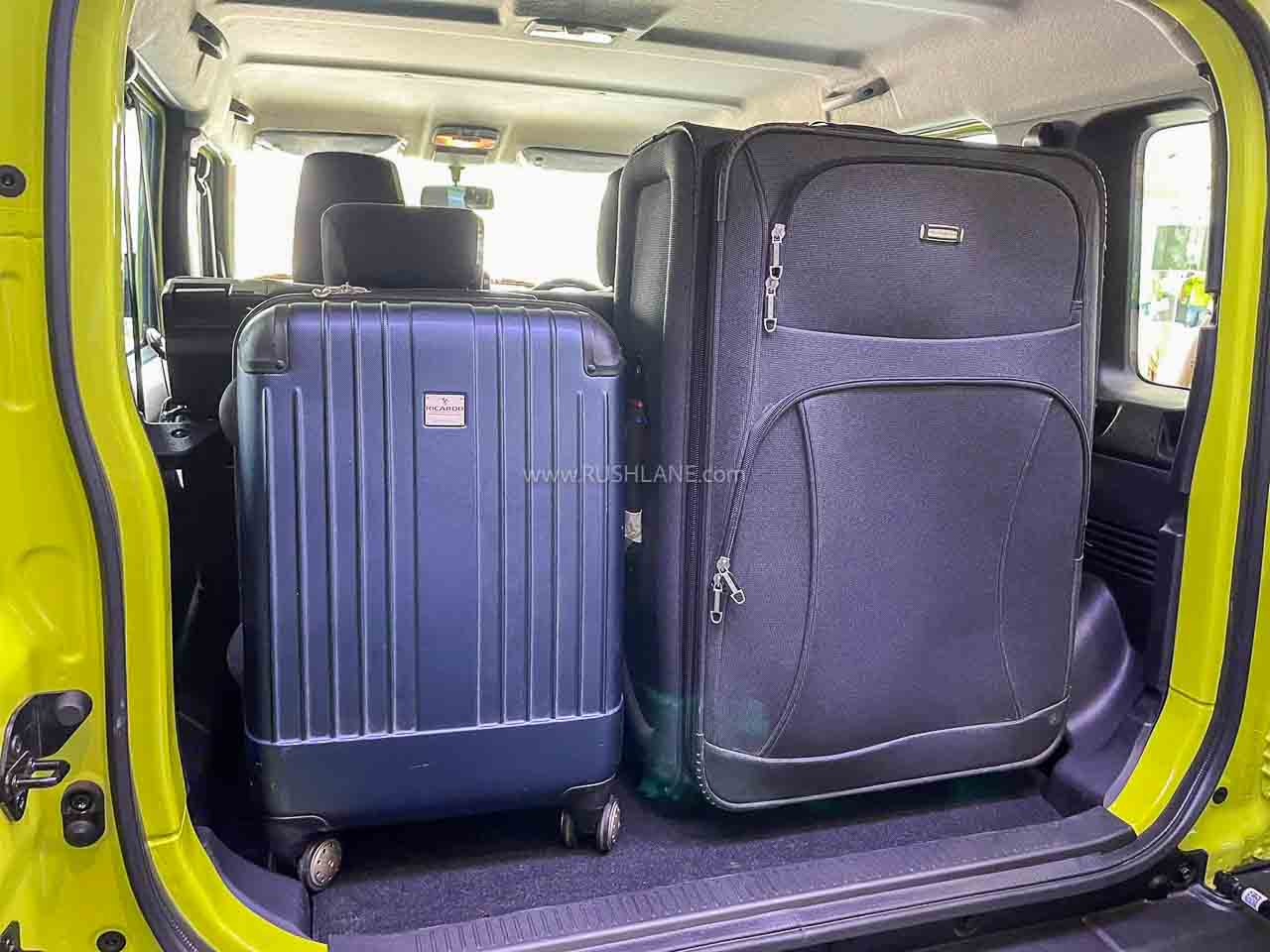 The remaining room may hold one arranged 20" suitcase and many backpacks or briefcases. Various permutations and combinations involving various sizes of luggage are also workable. This is far superior to the space optimisation offered by Mahindra Thar.
The volume of the boot compartment is measured in litres. And it is a deceptive figure. In the real world, the contour of the boot is more important. A 600L boot space with wheel well intrusions is less useable than a 550L square-ish boot.
Jimny is supported by a ladder-frame chassis. It also has a spare wheel mounted on the tailboard. The loading lip is higher than that of a hatchback like the Swift. The side-hinged tailboard opens to reveal a large boot-opening aperture. It allows for transporting larger things but the side-hinged tailboard causes problems in compact parking situations.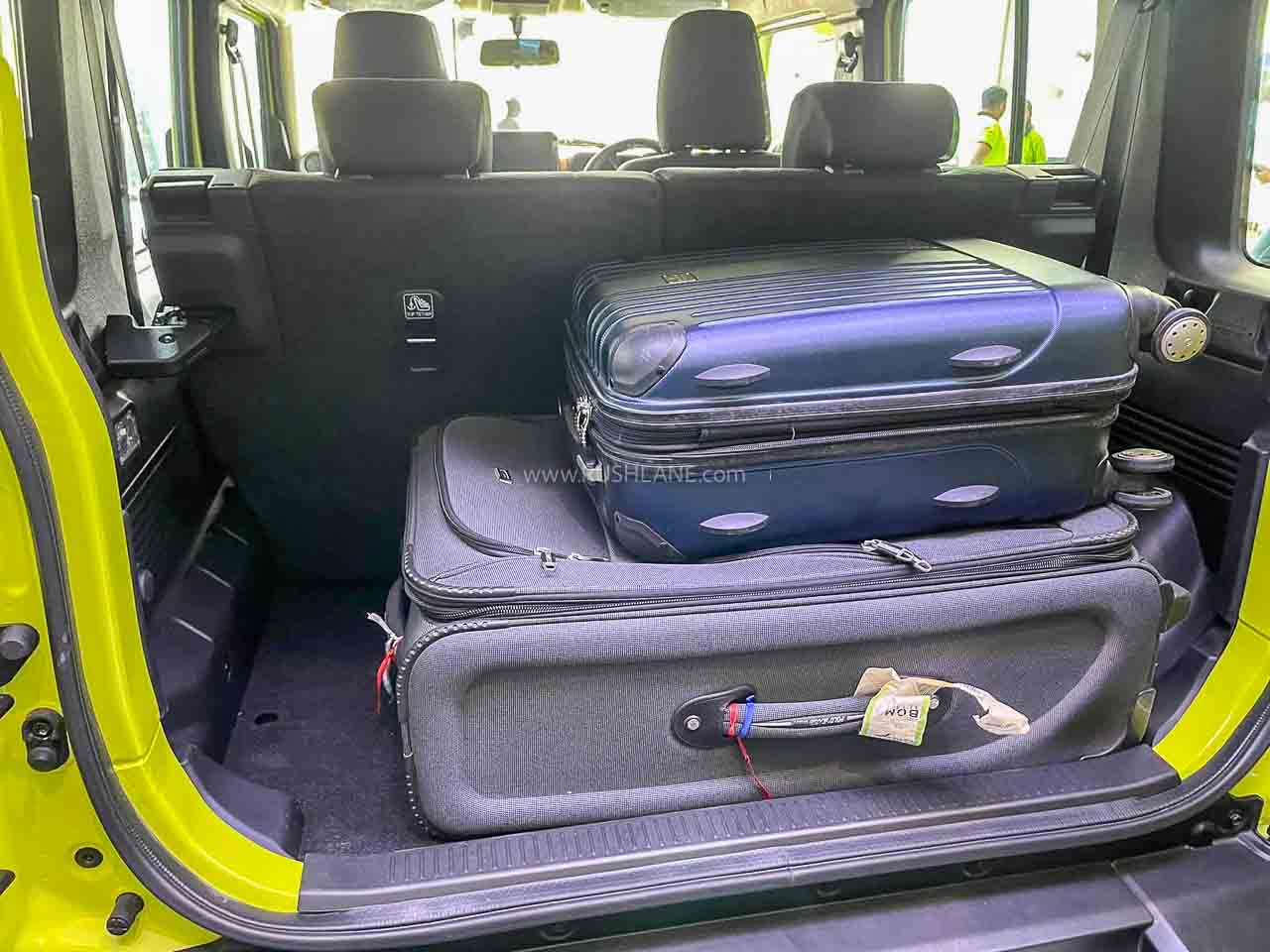 Jimny's interiors' Z-height can be used in a creative manner. Jimny's boot appears to be capable of holding up to six rucksacks when placed in a vertical position. A prospective Jimny owner can transport 480L of luggage if all six rucksacks are tall and have a capacity of 80L. But this comes at the sacrifice of rear visibility.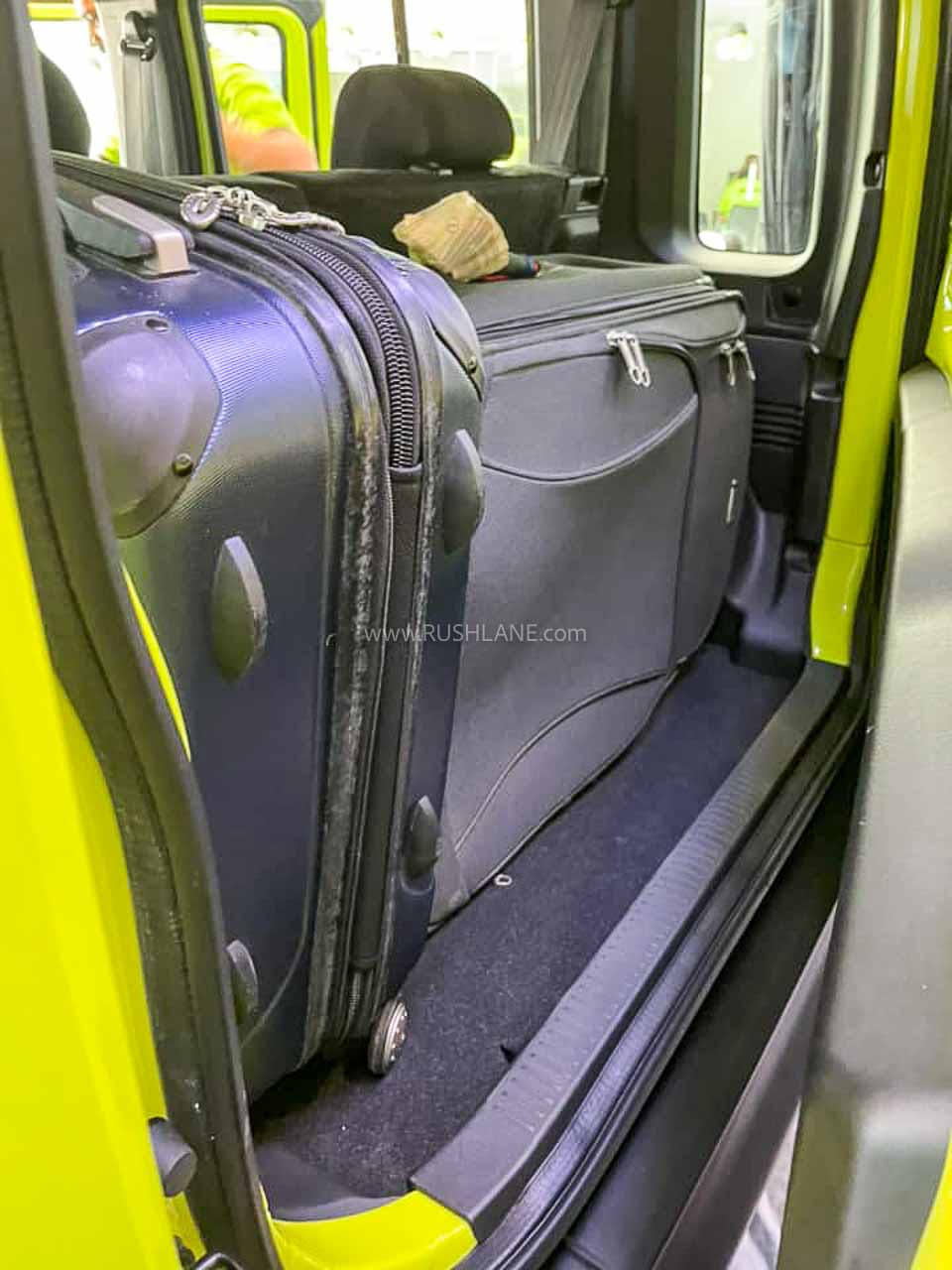 Images Source - RushLane