This Maruti Dzire is unlike any other vehicle you've ever seen; it's coated in hundreds of one-rupee coins. Someone decided on a fresh look for their vehicle and covered it in 1 Re coins. This vehicle is a genuine head-turner. Envision driving down the street in a car covered with gleaming, glittering pennies. People will stop and stare, and you'll get a lot of interesting looks and questions. When you see something like this, you have a strange sense of interest.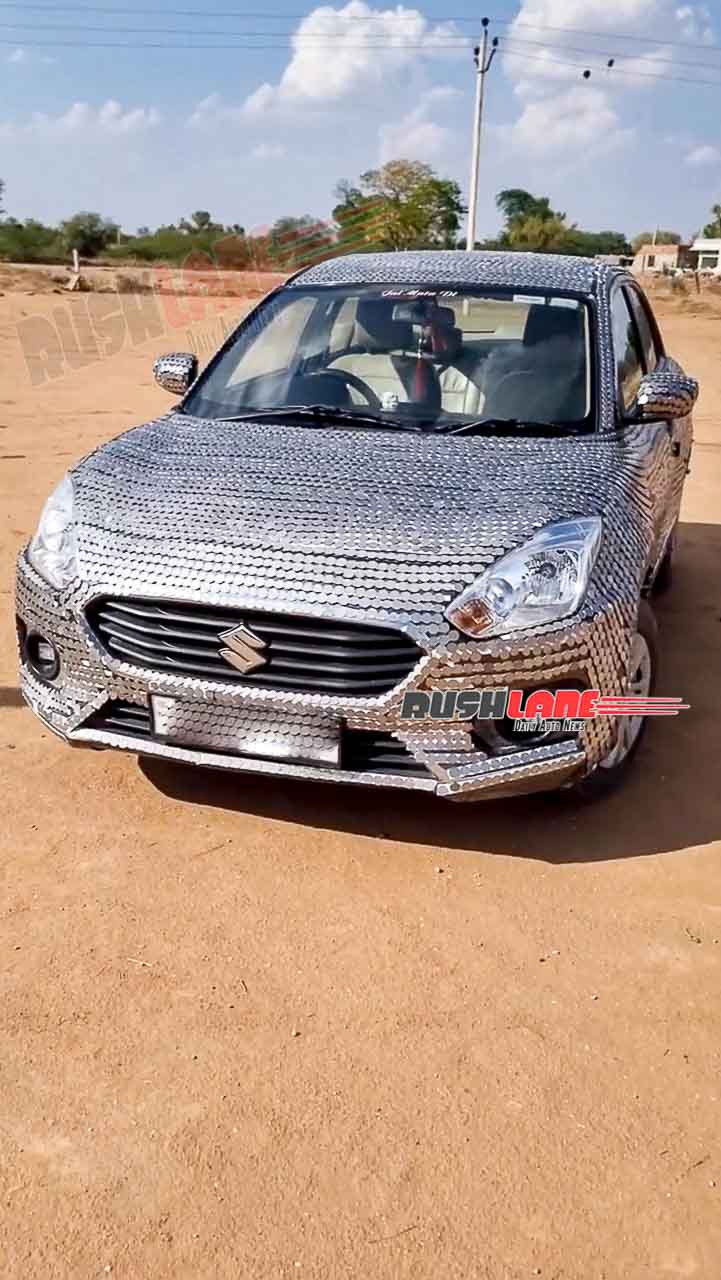 A gleaming heat trap with an excessively dazzling reflection. The weight of hundreds of coins each weighing less than 4 grammes. It's natural to believe it will add a certain amount of weight. Yet, that would be no better than transporting passengers or cramming items inside it. It adds weight to the sheet metal regardless of how equally distributed it is. The sheer will to pull off something like this is more astounding than the weight.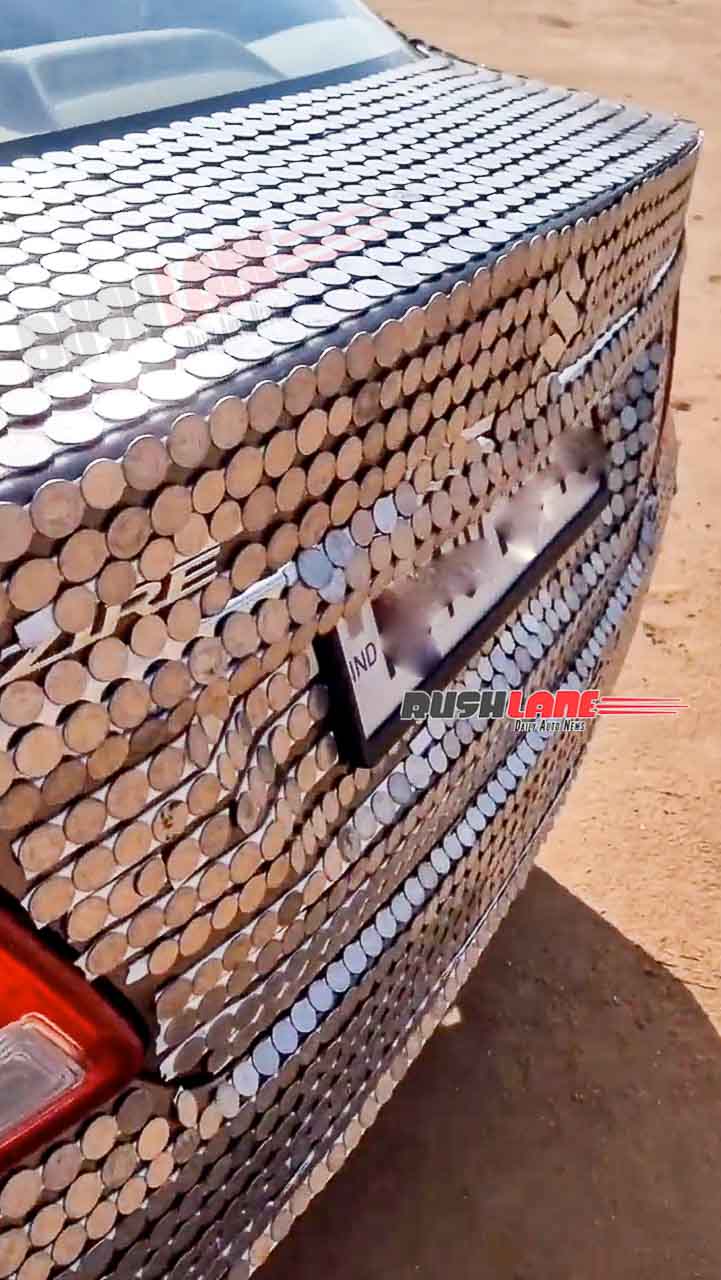 Placing pennies on a car's paint must be a challenging task. Especially if you want to ensure that they stay in place. One option would have been to use a strong adhesive, such as industrial glue. These compounds are designed to form a strong, long-lasting bond even on difficult surfaces like automotive paint. This raises the challenge of how to remove the coins without ruining the paint or leaving residue behind. Consider a curious person attempting to grasp a coin. That coin-laden show can't possibly go on endlessly.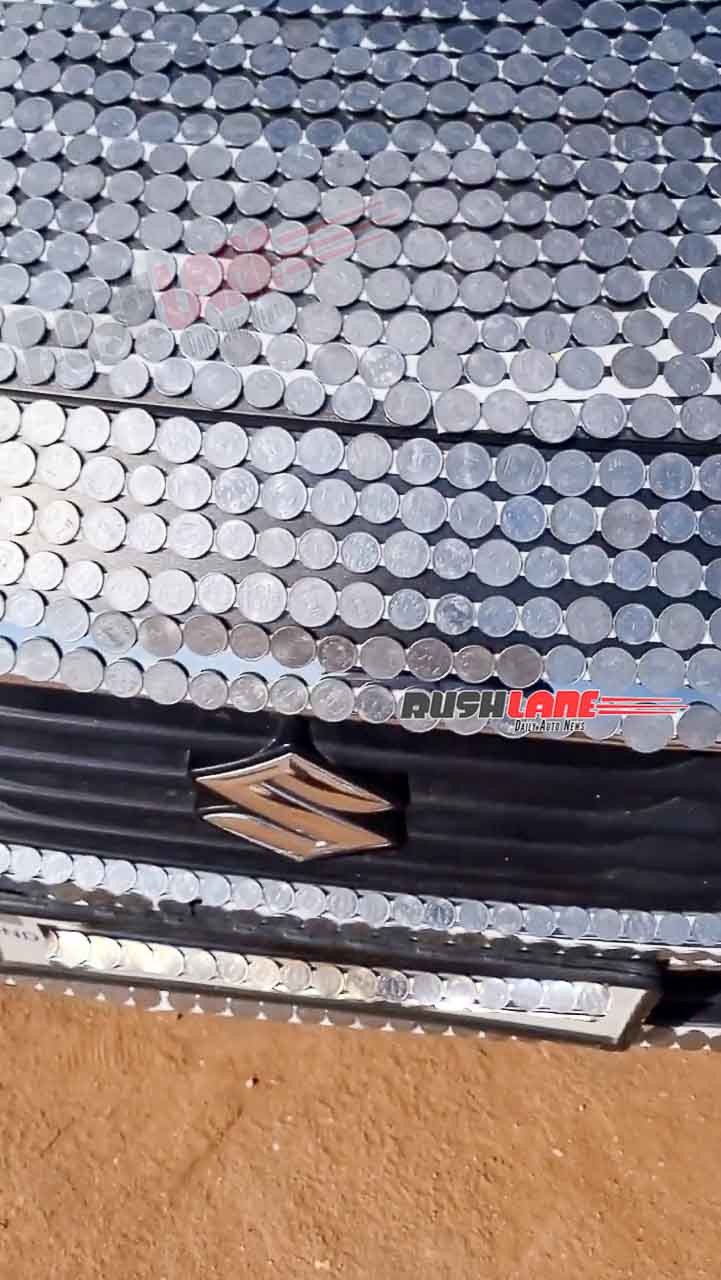 Look away if you are preoccupied with symmetry, exactness, and orderliness. The coins are not organised in any particular order. There isn't any symmetry. They come in various sizes. And the coin themes are arranged in a variety of ways.
All Images Source - RushLane