Maruti Suzuki Vitara Brezza is a living success story for a brand that was once popular only for highly affordable small cars in India. One of the buyers could not resist the similarities of Brezza with a Range Rover Evoque and went forward with a complete makeover for his car.
Vitara Brezza (Old Model), which itself costs around INR 10 lakh (mid-spec variant), has been modified into this Evoque-inspired model for Rs 6,00,000. The upgrades are purely cosmetic and no changes have been made to the frame, engine and other internal components of the compact SUV.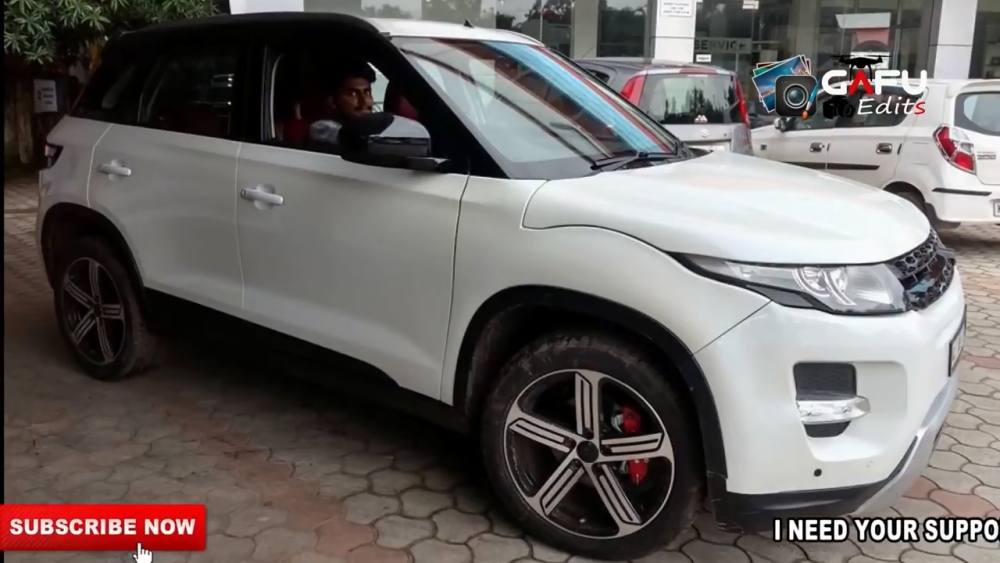 The Brezza-specific front grille has been removed and replaced with a Range Rover Evoque-inspired black grille, leaving no stones unturned in the basic profile makeover. The headlights are from Evoque and even the bumper now supports similar Daytime Running Lights (DRLs). The silver-finished skid plate is also inspired by a Range Rover Evoque.
The old model of Maruti Suzuki Vitara Brezza features a straight-cut fender whereas this typical example flaunts Evoque-inspired curved fender cut and bonnet design. The side profile flaunts a familiar Brezza look, along with prominent alloy wheels and red-painted callipers. The boot area has also been redesigned to achieve the Evoque look with similar taillights, a flat boot door, and a sporty spoiler.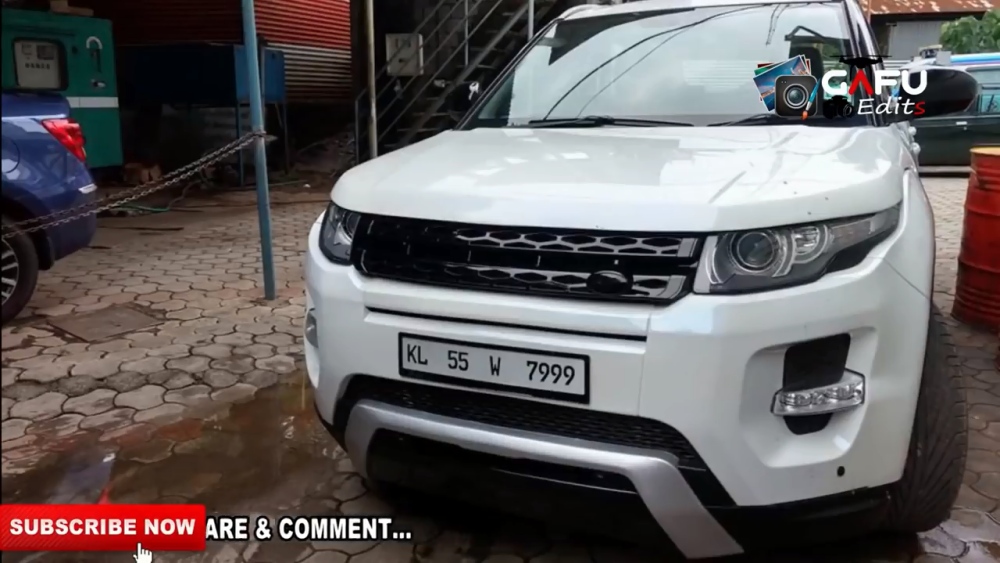 The roof and pillars on this Brezza are painted black whereas the lower half of the bumper supports a silver skid plate with dual exhaust openings. The modifications are not only limited to the exterior as the interior now features silver door handles, air vents and steering wheel inserts. Apart from these inserts, the modifier has added red shade on the dashboard, door covers, and seats.
The pattern is inspired by the Range Rover interior but components stay the same as those available on a stock model of the Maruti Vitara Brezza. The old model of Vitara was powered by a 1.3L, four-cylinder diesel engine, producing 90HP of maximum power and 200 Nm of maximum torque. The engine comes mated to a 5-speed manual gearbox.
Maruti Suzuki recently launched the 2023 model of Brezza in the Indian market with a starting price tag of Rs 7.99 lakh. You can tap on the banner below to know more about the new Maruti Brezza.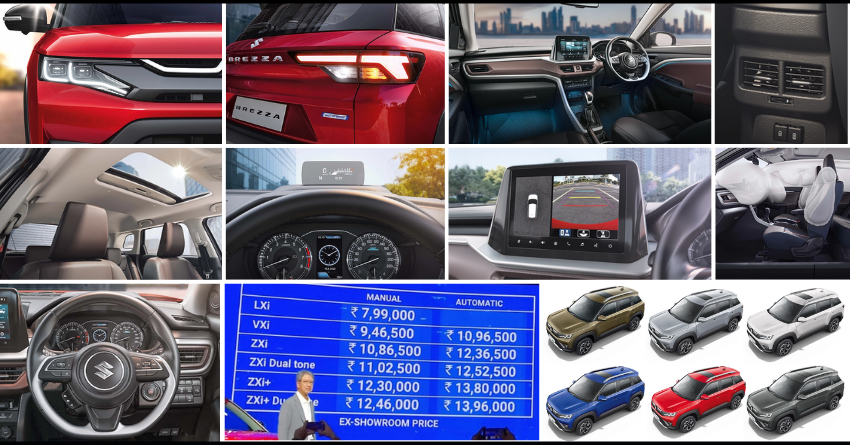 Meet Range Rover Evoque-Inspired Maruti Suzuki Vitara Brezza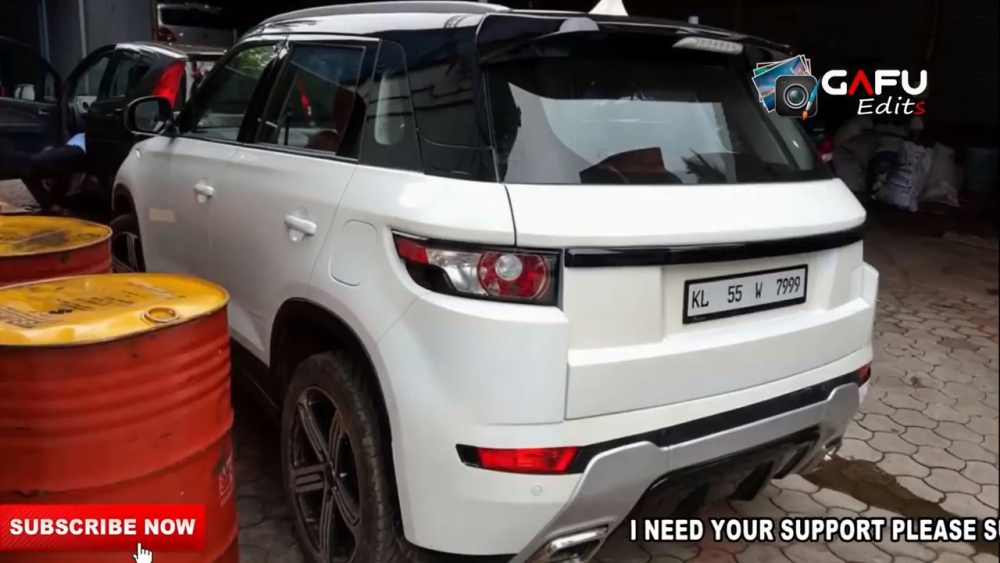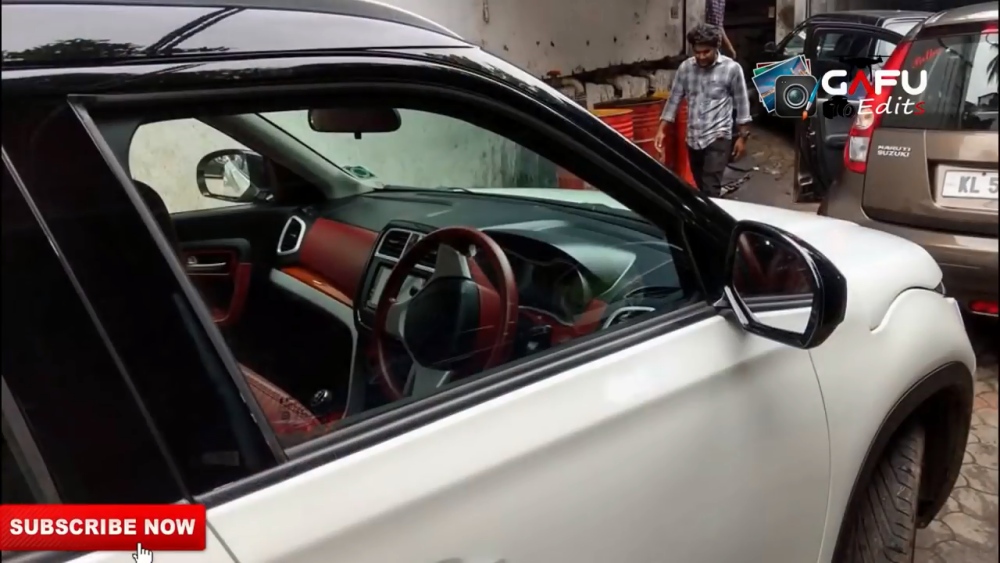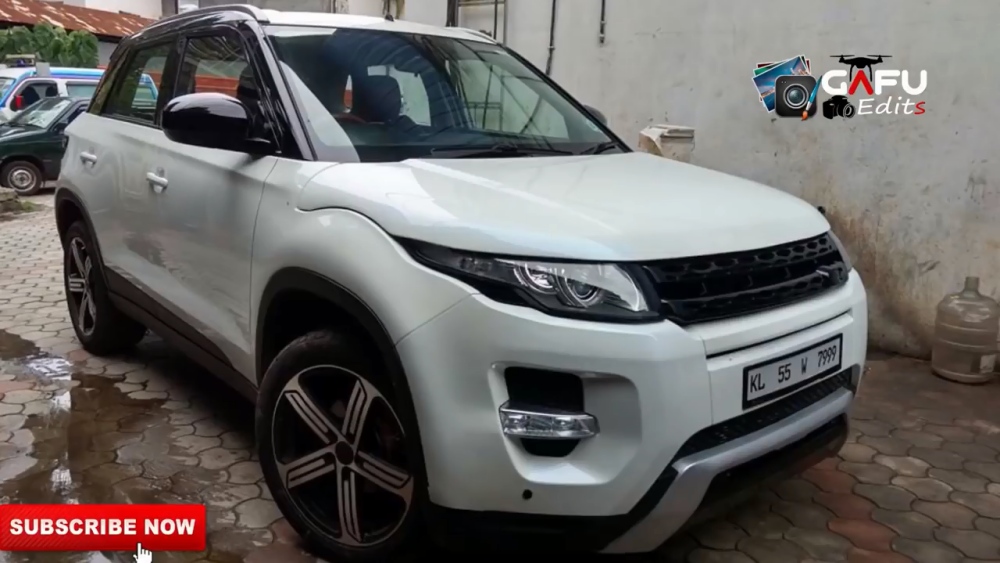 All Images Source: YouTube Video