A leaked image of the upcoming electric Kinetic Luna has surfaced online, giving us a first look at the iconic moped's new electric avatar. The photo shows a simple, utilitarian design with a square headlight, bulb indicators, and a possible LCD instrument cluster. In addition, the Luna will feature a split seat with storage, a front crash protector, and a back grab rail.
Details on Luna's battery and motor are still unavailable, but it is expected to be powered by a 250W motor and a 3.6kWh battery pack. This should give the Luna a range of around 50 to 60 kilometres on a single charge. The Luna might also get drum brakes at both ends.
Kinetic Luna was a popular moped in India back in the day, and its return in an electric avatar is sure to be met with much enthusiasm. The Luna is expected to be launched in India in the coming months. It is likely to be priced competitively, making it an attractive option for buyers looking for an affordable electric moped. It will compete with other electric mopeds such as the Hero Electric Photon and the TVS iQube.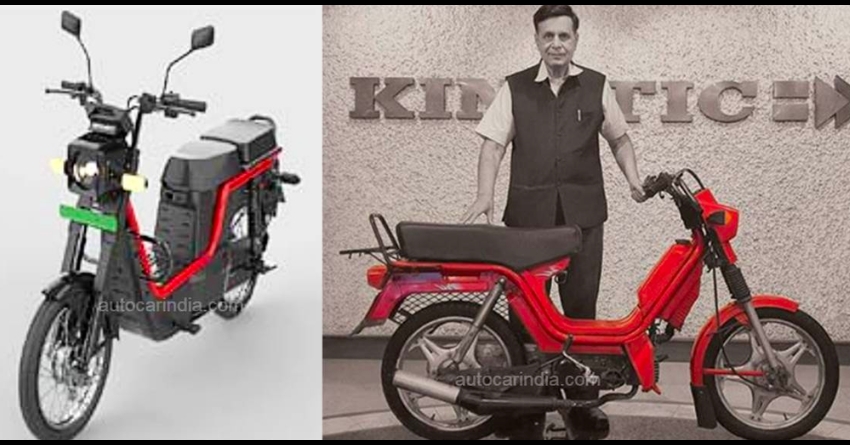 Here are some of the latest expectations about the electric Luna:
The Luna will be priced between Rs. 50,000 and Rs. 60,000.

It will be eligible for the FAME II subsidy, which could bring the effective price down to around Rs. 40,000.

The Luna might have a top speed of 50 km/h.

It will have a range of 50-60 kilometres on a single charge.

The Luna will be available in a variety of colours.

The battery may be removable, so riders can quickly charge it at home or at a public charging station.
In addition to the e-Luna, Kinetic is also working on a range of electric two-wheelers, including an electric scooter and an electric motorcycle. These new models are part of Kinetic's plan to become a leading player in the electric mobility space in India.