MSIL has announced the domestic introduction of the upgraded Super Carry. It is propelled by a 1.2L K-Series Dual Jet, Dual VVT engine. The four-cylinder petrol engine delivers a max power of 80.7 PS at 6,000 rpm and a peak torque of 104.4 Nm at 2,900 rpm. The engine is mated to a five-speed manual transmission that has been modified for increased gradability. This makes the 2023 model of Maruti Suzuki Super Carry the most powerful mini truck in the Indian market.

A new CNG Cab Chassis type joins the Maruti Suzuki Super Carry lineup for 2023. Maruti is offering it in a CNG Deck, a Gasoline Deck and a Gasoline Cab Chassis. The petrol deck variant is priced at Rs 5.30 lakh while the base petrol cab chassis variant costs Rs 5.15 lakh. The CNG deck variant costs Rs. 6.30 lakh, and the CNG cab chassis costs Rs 6.15 lakh.
The LCV has many safety features, including a new engine immobiliser system. It has reverse sensors, front disc brakes, and seatbelt reminders. The steering wheel is now bigger and lighter for better manoeuvrability.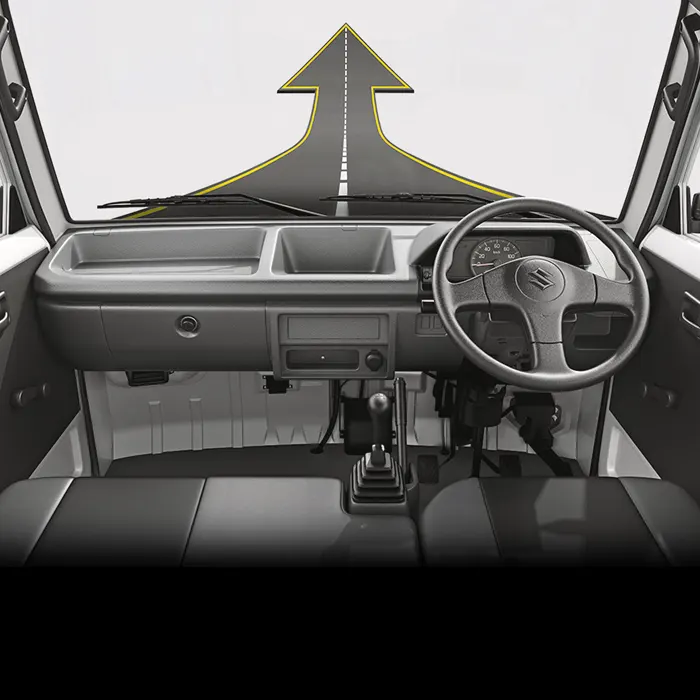 The five-speed MT will offer "car-like smooth gear shits" and increased ride comfort. The cabin has a flat seat design for general comfort while driving and taking breaks. The Super Carry S-CNG model has a unique emergency petrol tank with a capacity of five litres.
The 2023 Maruti Suzuki Super Carry is available through the brand's more than 370 commercial locations in over 270 Indian cities. It is utilised in e-commerce, courier, FMCG, and product distribution.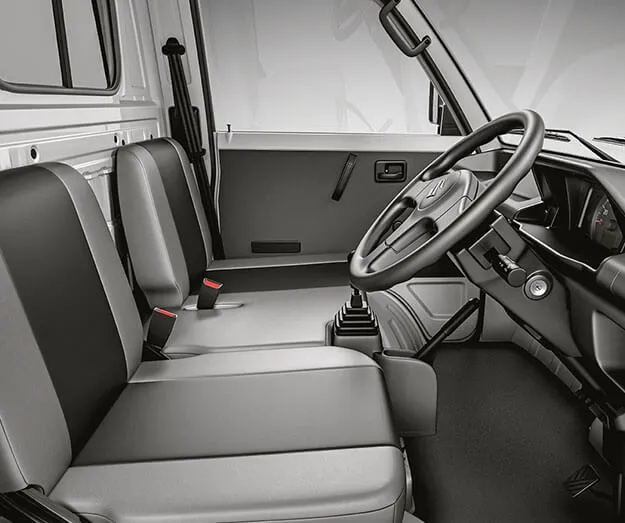 It has a length of 3,800 mm, an unladen height of 1,883 mm, a width of 1,562 mm, and a wheelbase of 2,110 mm. The max cargo capacity for petrol variants is 740 kg and 625 kg for CNG versions. The engine produces 71.6 PS at 6,000 rpm and 95 Nm at 2,800 rpm when running on CNG.