Honda has recently released accessory kits for the CB350 and CB350RS retro bikes. They are now preparing for a much larger event: the introduction of a new 100cc commuter motorcycle.
With an official launch date of March 15, Honda has released a teaser video on YouTube. The teaser shows us an illustration of the bike and drops some clear hints about its name. The teaser mentions the words 'Shining Future'. It appears that Honda will capitalise on the Shine brand's success and name this new bike the Shine 100. It may replace the current 125cc Shine in Honda's lineup.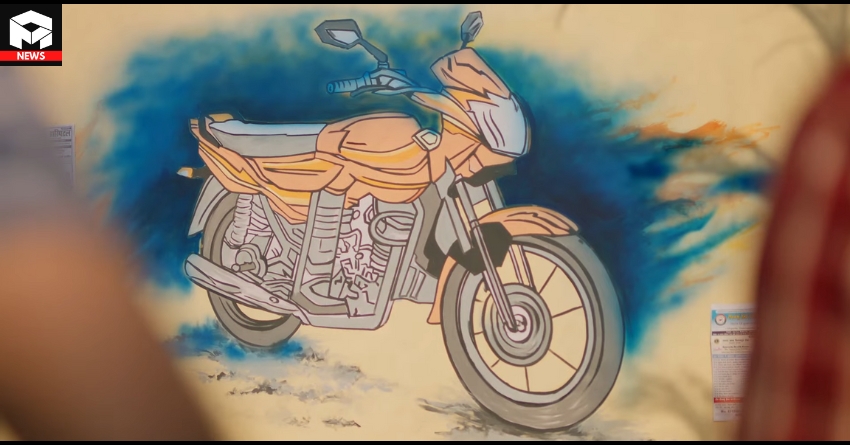 The illustration also suggests that the new bike will be a member of the Shine family. It features front-end styling that is like the current 125cc Shine. The bikini fairing has a small raised V-section in the centre same as the current model. It reveals that the 100cc commuter will have all the standard features in this segment. Front telescopic forks, rear twin shock absorbers, and alloy wheels to name a few.
The mirrors in the illustration released by Honda appear to be stylized as well. But there are few areas where this bike appears to be simpler than the 125cc Shine. The long, flat single-piece seat with no step in the middle is one such element.
Honda currently does not offer a 100cc commuter bike in the Indian market. So when it is released, this new model will compete with Hero's 100cc lineup, and the Bajaj Platina 100 and CT100. If it is priced aggressively, it will be close to the Hero HF 100. But if Honda goes premium, it will be closer to the Hero Splendor+.