Honda has launched a new Lightning Edition of its popular Monkey 125cc bike in Thailand. The new edition has been updated graphically and has a modern, stylish appearance with a fresh color scheme. The Honda Monkey Lightning Edition is available in a bright yellow color with a glossy finish. The yellow color has been applied on a bike in an unusual way, with different parts being painted in different yellow tones. This gives the bike a playful and fun look.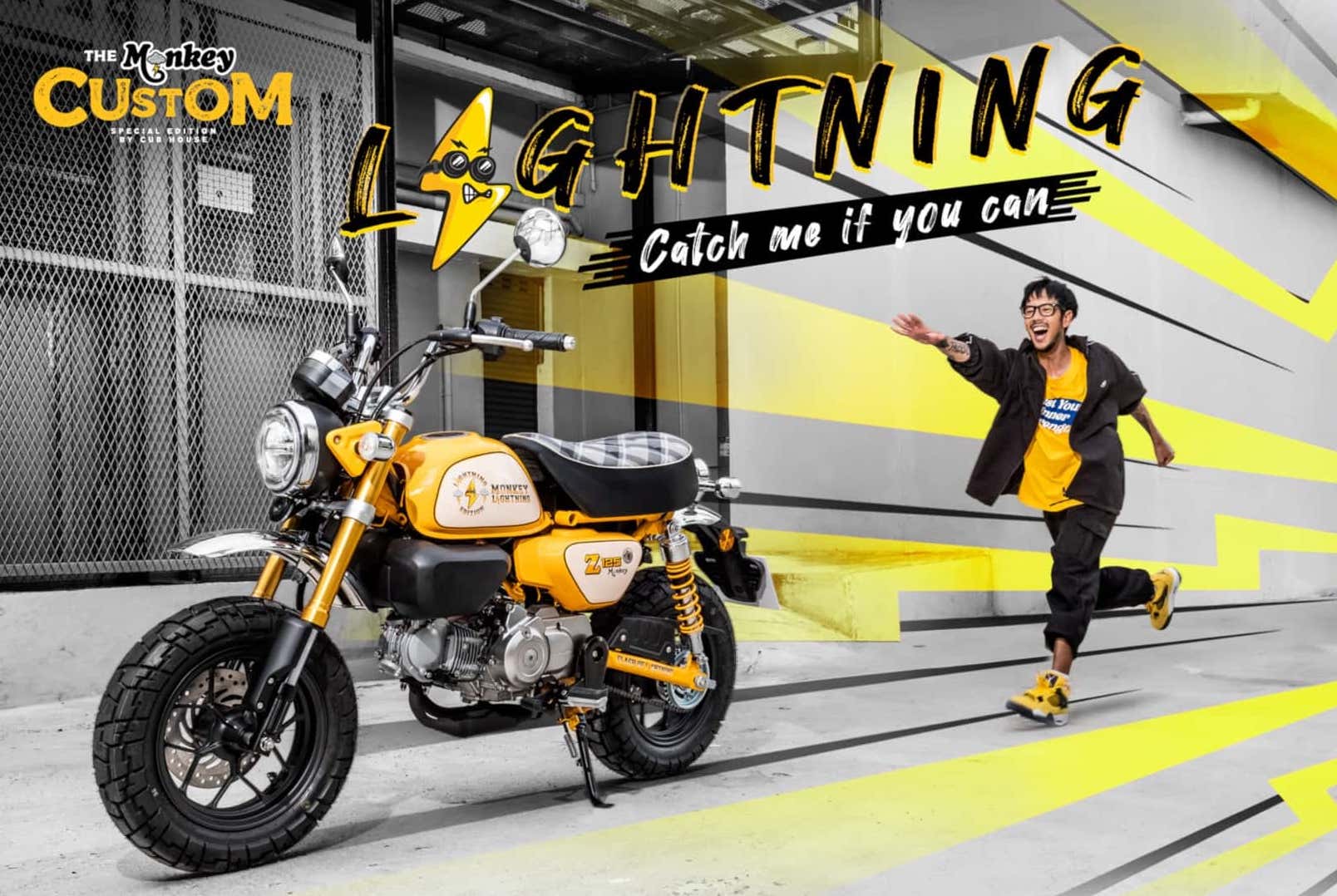 The yellow shade has been applied to the USD forks, fuel tank, side panels, swingarm, and twin rear shock absorbers. Chrome is used on the front and back fenders, headlight, instrument panel, brake and clutch levers, turn indicators, and rear tail lights. A unique and fashionable element of the Monkey Lightning Edition is the checkered seats. The seat has a luxury appearance thanks to the quilted pattern.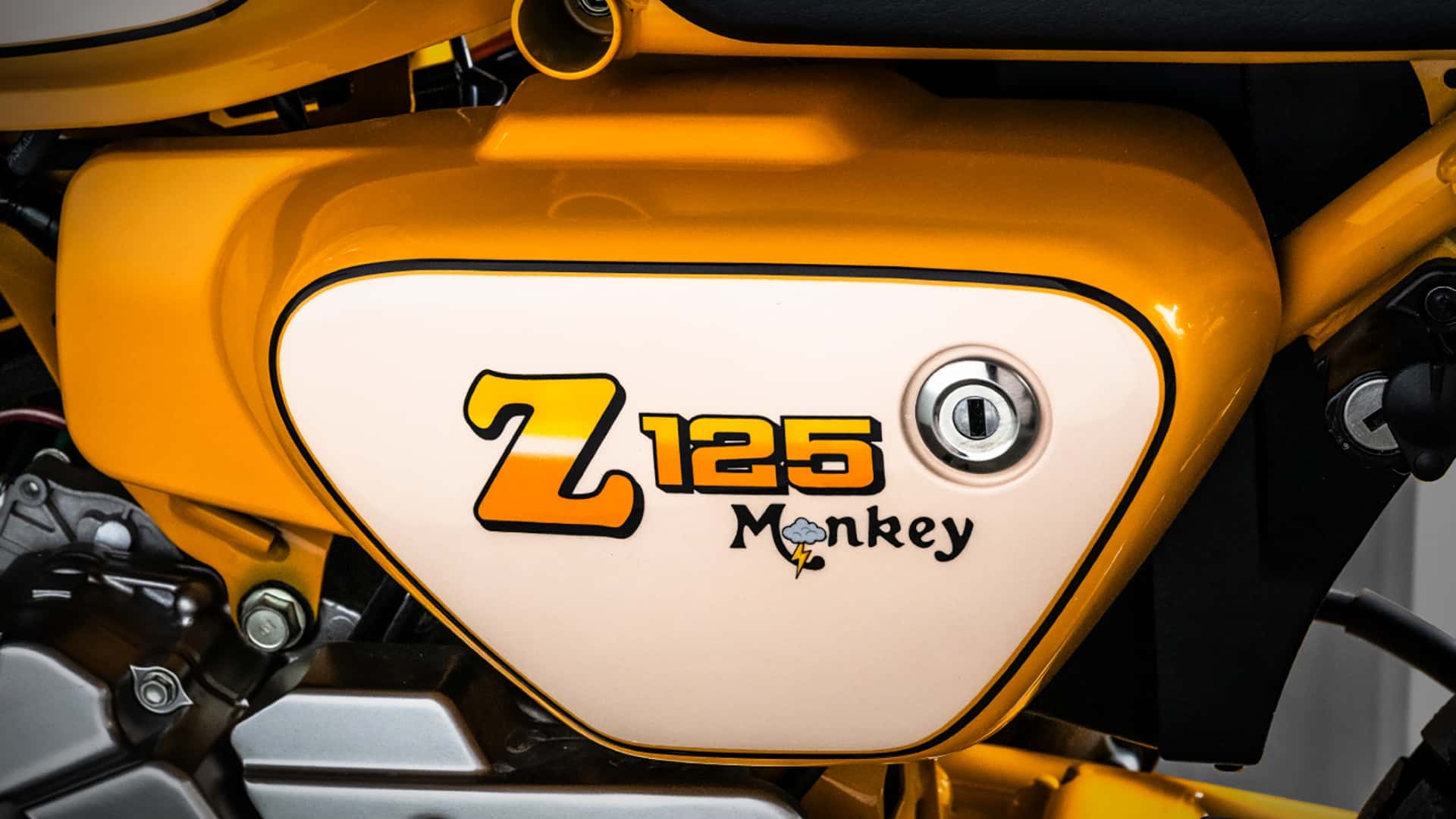 The fuel tank and side panels of the Monkey Lightning Edition also get new stickers. The stickers' contrasting color blends in with the design of the bike as a whole. In terms of hardware, the Honda Monkey Lightning Edition is largely the same as other variants. It is powered by a 125cc engine that comes with a 5-speed transmission system. This engine generates a max power of 9.2 bhp and 11 Nm of peak torque. The bike has disc brakes at both ends, with ABS at the front.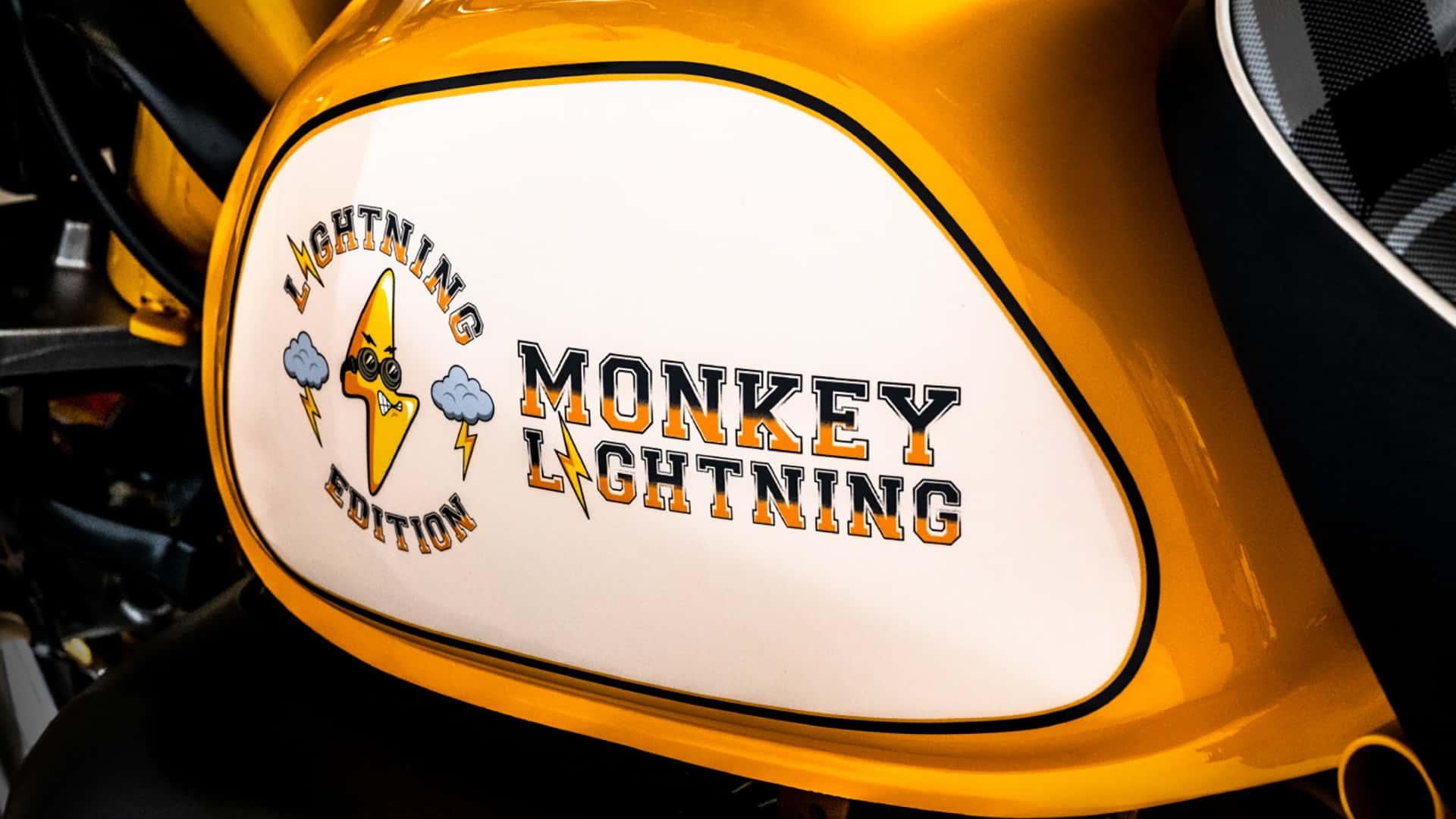 There have been rumors that Honda might not launch the Monkey in India due to the fact that the Indian market is dominated by motorcycles with larger engines. The Honda Navi was also a failure in India, and the Monkey is likely to face the same challenges. Only time will tell whether or not the Honda Monkey will be launched in India.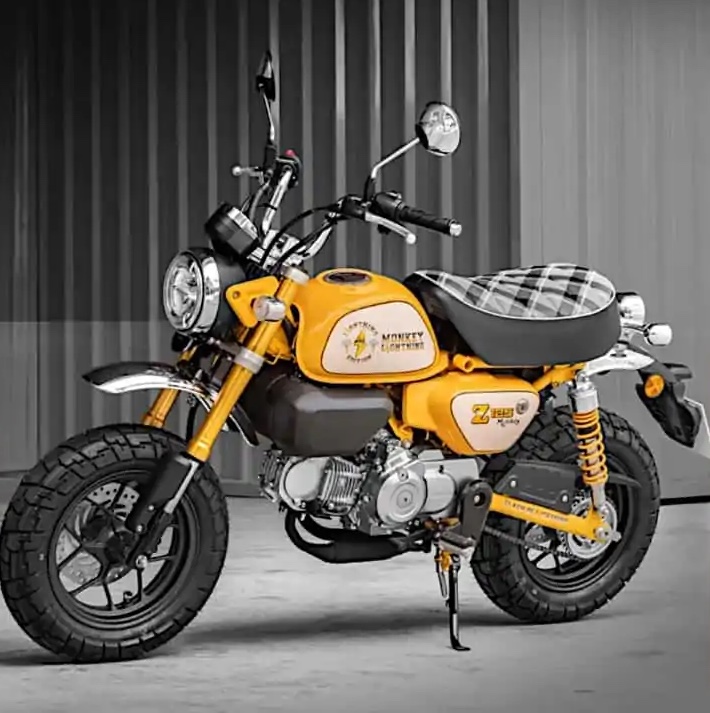 The Honda Monkey Lightning Edition costs THB 108,900 (Rs 2.59 lakhs) in Thailand, 10k more than the standard Monkey (Rs 2.38 lakhs). The Easter Egg Edition costs THB 109,900 (Rs 2.62 lakhs) and has unique Easter egg-themed graphics.