Costa Motorcycle Co recently unveiled their first ever product, CB Unicorn Numero Uno (Number One in Italian). They are from West Godavari, Andhra Pradesh and made this Cafe Racer out of a 150cc Honda Unicorn. The concept that followed in the making of Numero Uno was the use of minimum body parts and that can be clearly seen from the first look of the motorcycle. [caption id="attachment_9710" align="aligncenter" width="1024"]
Custom-Made Honda CB Unicorn Numero Uno Edition by Costa Motorcycle Co.[/caption] Moiz Bashiruddin of Costa Motorcycle Co explains how they chopped off some of the rear sub frame and started making a cafe racer out of the heavily accessorized commuter. Stock parts like seat and mudguards were replaced with custom units that provided the Brat style look to Numero Uno. The other major change was the use of Clubman style handlebar on the motorcycle. [caption id="attachment_9705" align="aligncenter" width="960"]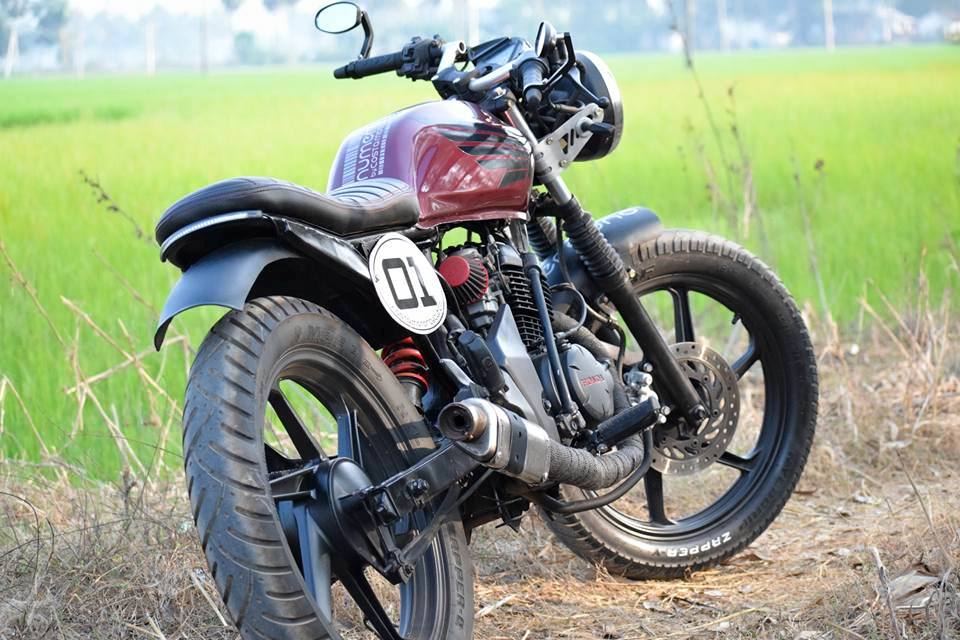 Honda CB Unicorn Numero Uno Edition[/caption] Honda CB Unicorn's fuel tank was replaced with a custom unit and it was repainted into this lovely wine red shade. The front and rear wheels are replaced with 100/90-18 and 110/90-18 respectively. The engine was finished in Matt Black while they swapped the original air filter with custom BMC free flow unit. It took a month to complete this whole process.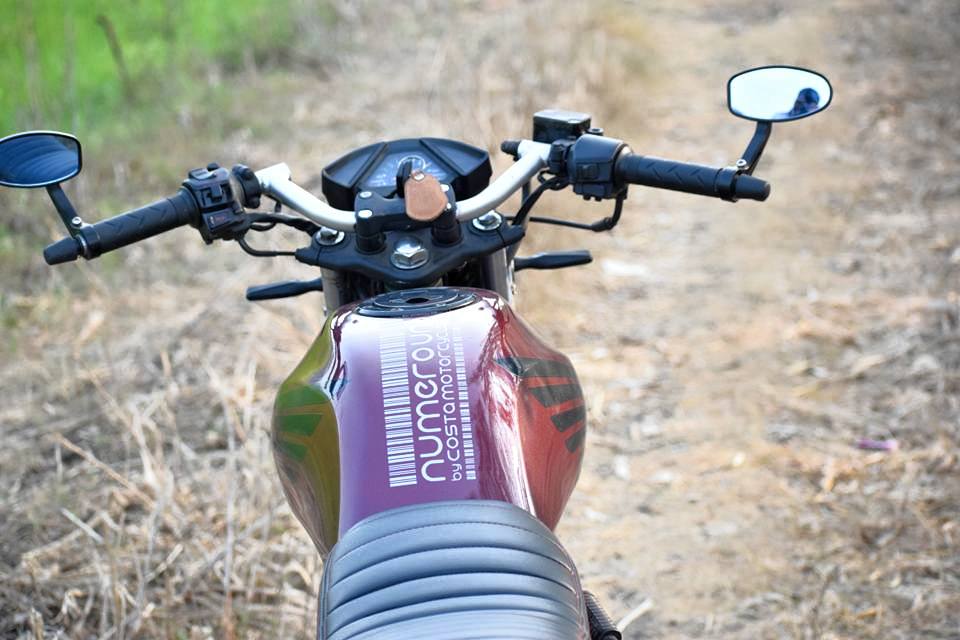 Apart from the headlight, which is round in this case, all of the lights were changed to LEDs on the Numero Uno. The side panel now carries the '01' moniker, symbolizing the same as their first ever built. They even fixed a custom exhaust for added fun to the motorcycle. The alloy wheels are the same ones that are offered with stock Honda
Unicorn
150.
For further inquiries and pricing details you can contact:
Costa Motorcycle Co.
Address: West Godavari, Andhra Pradesh, India
Contact Person: Moiz Bashiruddin
Mobile Number: +91 9840 345848
Honda CB Unicorn Numero Uno Edition Photos