Ford EcoSport 4x4 was spotted testing on India roads for the first time. The car seems like an export specific model as the rear mounted wheel was missing from this package. Ford EcoSport comes with a 2.0L engine worldwide that offers 4x4 drive-train in select markets. It seems like either they are testing the car for hot weather conditions or planning a launch event for the most powerful compact SUV of its segment. If the first fact comes to be true, fans will have to reach for Jeep Compass to get a similar amount of power but if second becomes a reality, it can lead to a drastic change in the way fans look at compact SUVs. [caption id="attachment_232420" align="aligncenter" width="1024"]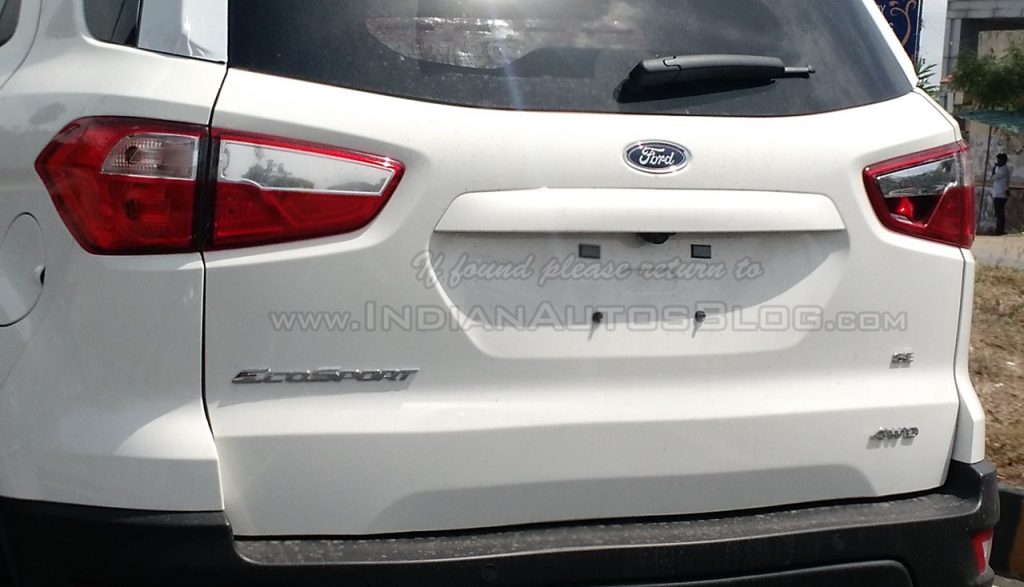 Ford EcoSport 4x4 Spotted Testing on Indian Roads[/caption] Based on the length and engine size of a car, one can understand clear segmentation of cars in India. Those falling under 4m are equipped with an engine smaller than 1.2L for petrol and 1.5L for the diesel variant. Those above four meters have no restriction on engine size and thus, one can see 2.0L engine being planted in Elantra and Tucson. Internationally, the trend is quite different as their length benchmarks are relaxed and cars are taxed on their engine capacity. These equations help manufacturers bring safer cars to those countries with enough power under the tap to come out of a situation easily.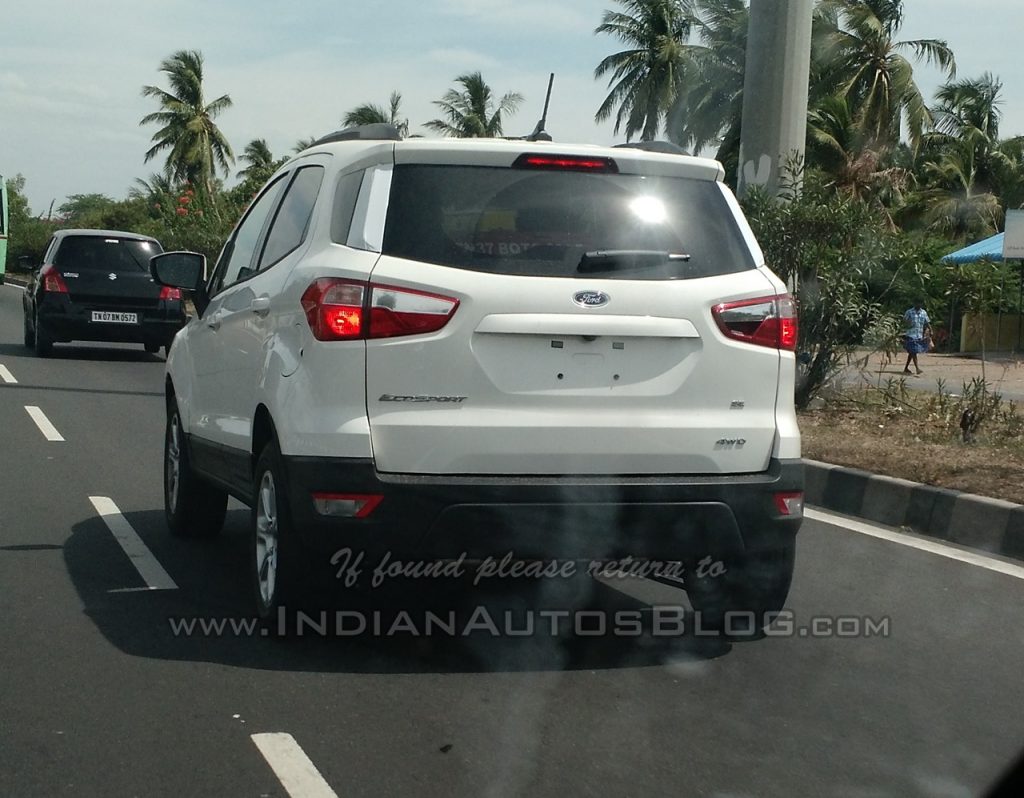 EcoSport
with 2.0L petrol motor and 4x4 could prove itself before all other cars that fans use for off-roading in India. It will not just be more powerful than their present engines but, also help people keep the budget under check for their occasional needs. The engine is good for 170 HP and 202 Nm on petrol and even productive when using a blend of petrol and ethanol. That amount of power is good to take on all rough roads that one can encounter during a rough course.
Images Source: IndianAutosBlog