Mahindra introduced the Thar 4x2 RWD in January of this year. Mahindra priced the SUV at Rs 9.99 lakh and Rs 13.49 lakh range. The initial prices were applied to the first 10,000 bookings. Following the BS6 P2 upgrade, prices have now been raised.
The 2023 Thar RWD was launched in two more colours: Everest White and Blazing Bronze. As a result of the strong market response, Mahindra has now released one of them with Thar 4x4 as well.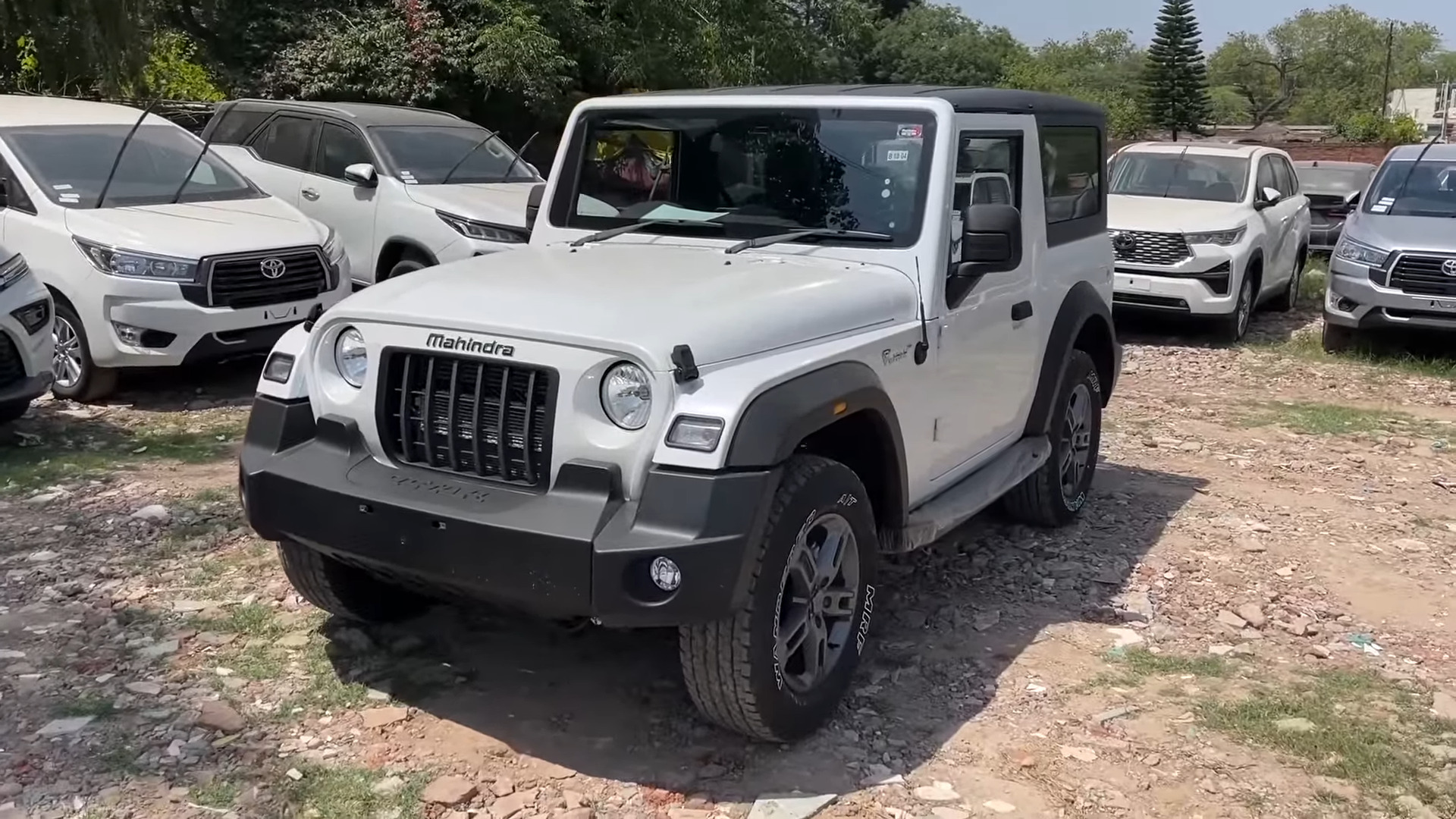 On Mahindra Thar's official social handle, a teaser of the Thar 4x4 in White was posted. But the post was removed after some time. It was assumed that they had teased by accident. The arrival of the White Mahindra Thar 4x4 in the dealer yard confirms the launch.
The Thar in white emphasises the SUV's classic look. It also has formal connotations, which may appeal to a specific customer demographic. Another eye-catching feature is the striking contrast between the white and blacked-out areas.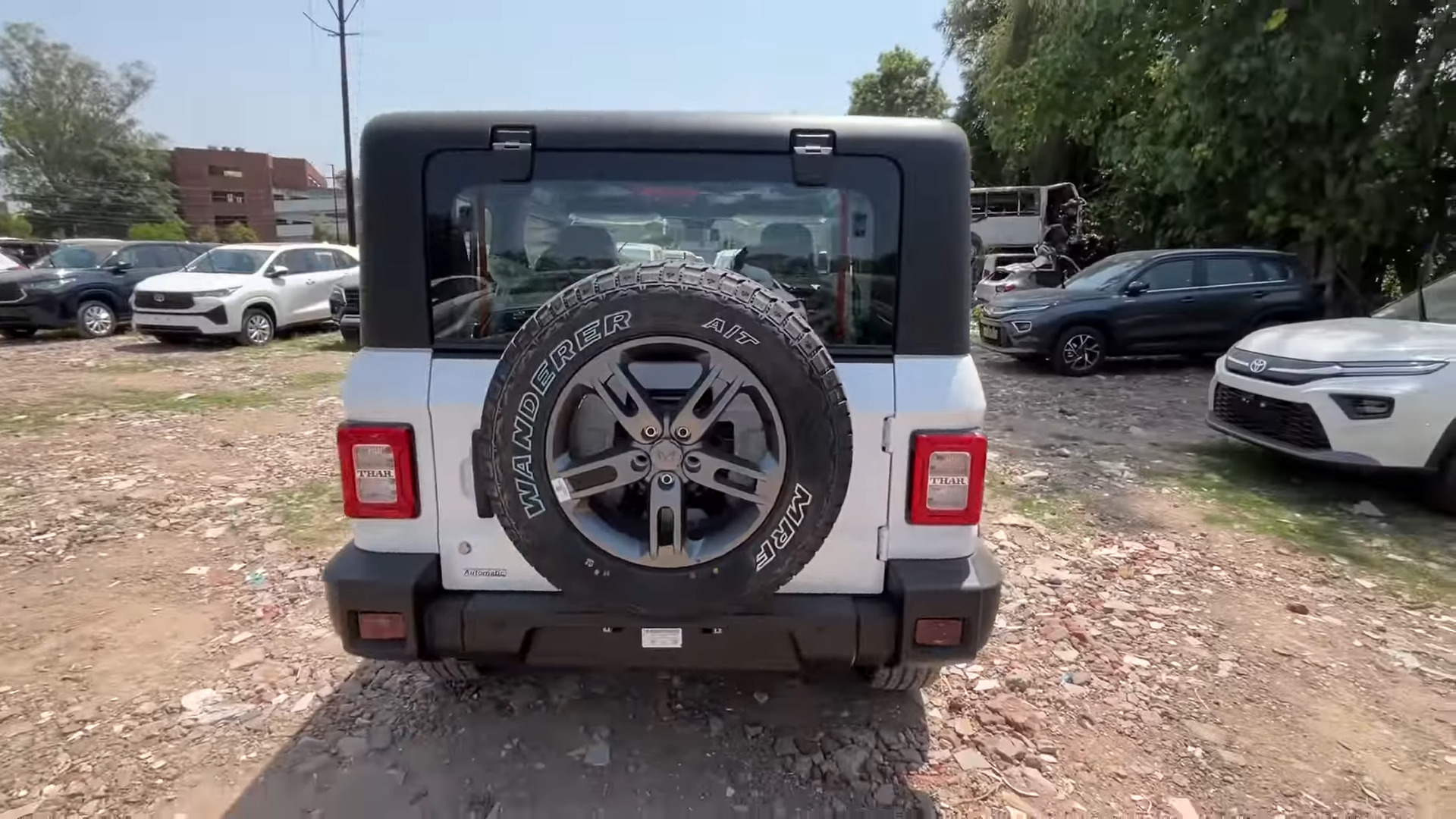 This amount of fineness is not achieved by any other Thar colour option. It is unknown whether Blazing Bronze will be made accessible for Thar 4x4. The price of the 4x4 White colour variant remains the same as the price of the other variants.
The Mahindra Thar is available with three engine options. The Thar RWD is available with two engine options: a 1.5-litre diesel and a 2.0-litre petrol. The 1.5-litre engine has a max power output of 118 PS and a peak torque of 300 Nm. It is coupled to a 6-speed manual transmission on the Thar RWD.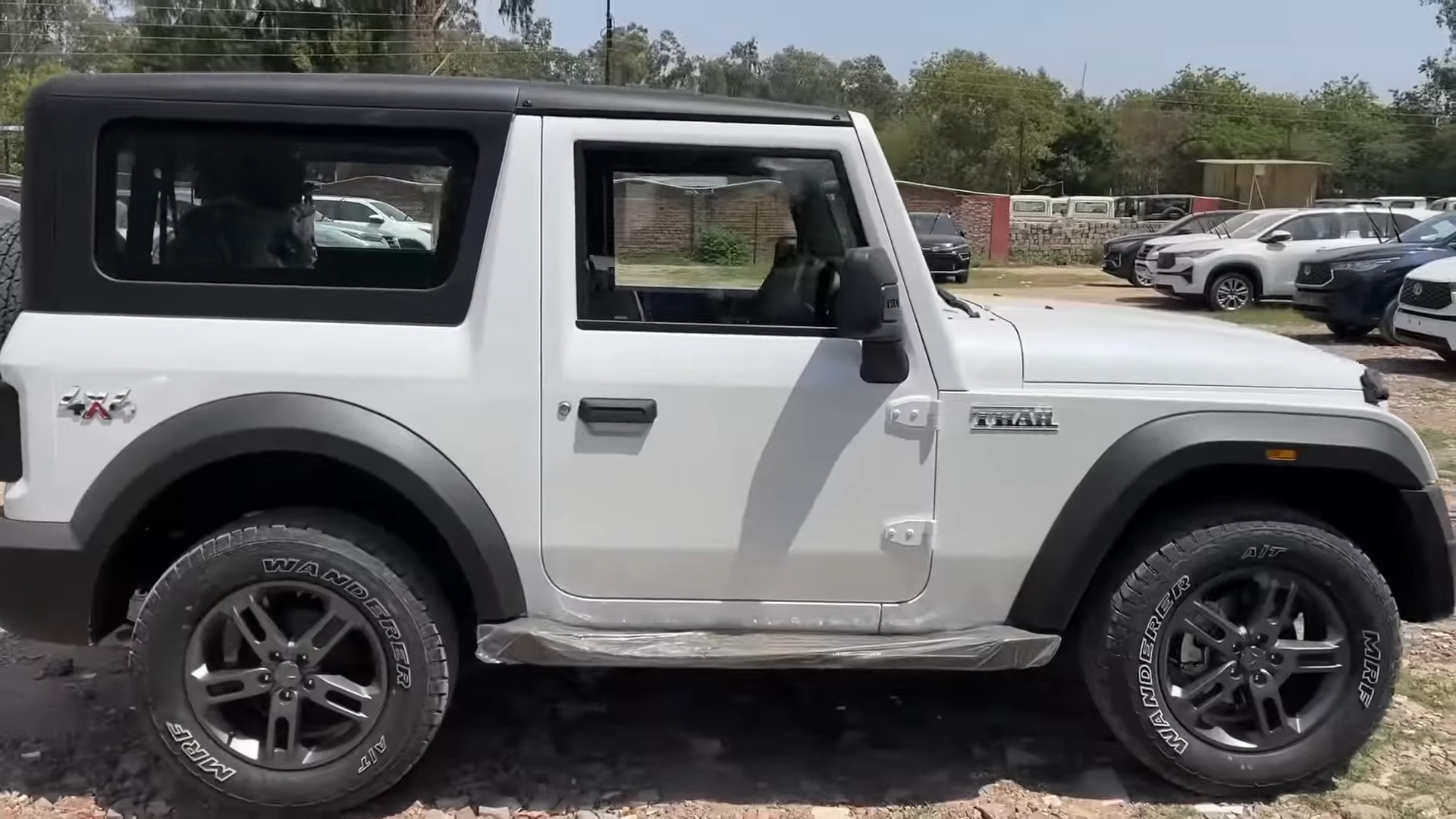 The 2.0-litre petrol engine, which is also available with the Thar 4x4, produces 150 Hp and 300 Nm. Thar RWD only offers an automatic transmission option. Whereas Thar 4x4 has both a 6-speed manual and an automatic transmission.
The torque converter automatic gearbox produces more torque at 320 Nm. The Thar 4x4 also boasts a 2.2-litre diesel engine with 130 Hp and 300 Nm of torque. A 6-speed manual and a 6-speed torque converter automatic are transmission options.
Images Source - The Car Show