SuperSoco CUx electric scooter inspired by the colour scheme of Ducati Panigale is now official for select markets. The Italian superbike brand has allowed the use of Ducati logo and branding under a special license and thus, CUx Ducati Special Edition came into existence. The research and development section was kept away from the launch as Vmoto is just using the stickers to enhance the overall placement of their product on the global stage. The plan is independent of the Ducati electric motorcycle announcement as that will be an in-house development by keeping the focus clear on performance and premium feel.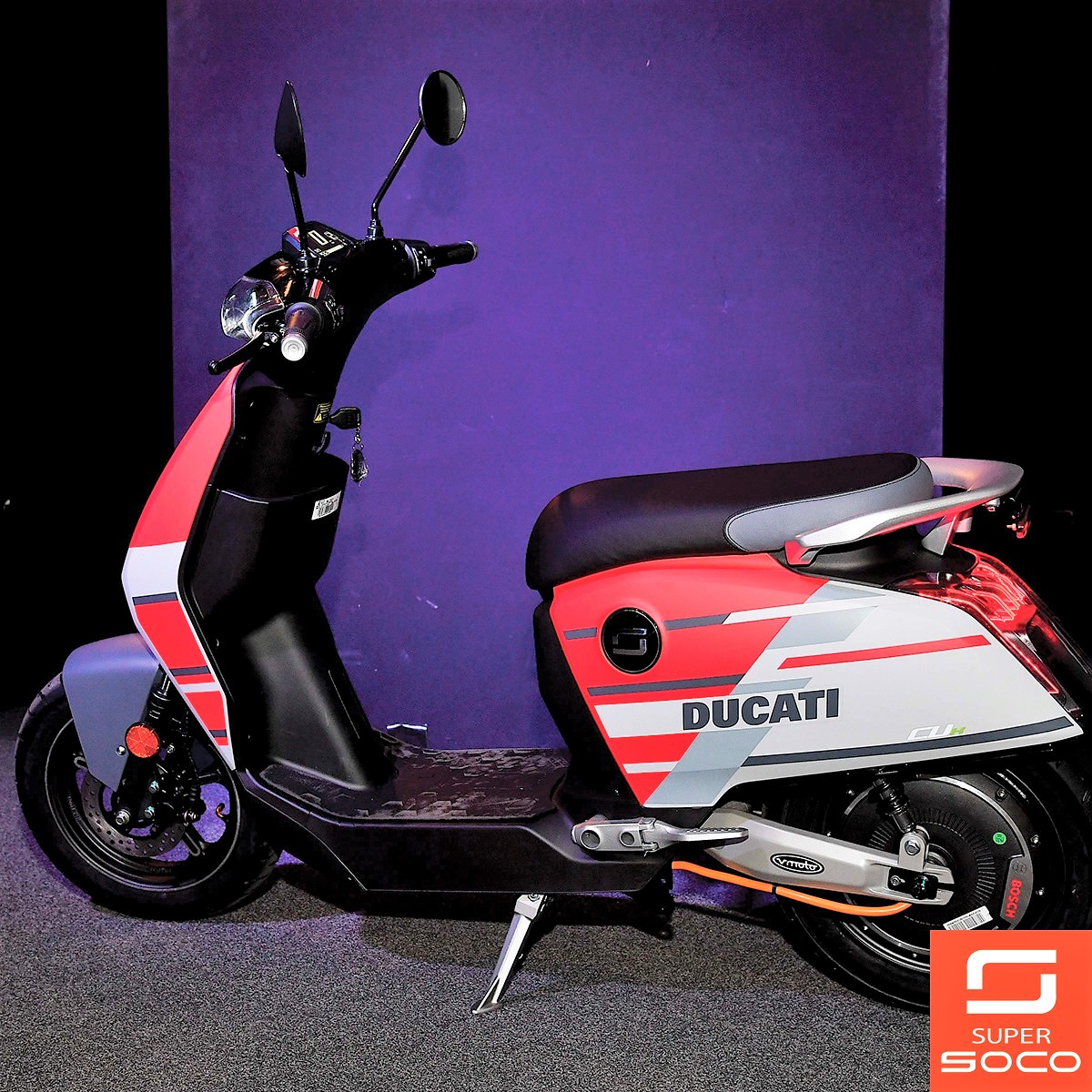 Vmoto is managing the sales part for the scooter, distributing the same to the various dealers and deciding which markets to target in their phased plan. The price is on the higher side of the scale as the brand value for Ducati has definitely affected the original value of the CUx. However, the recent reports also mention that Vmoto will first launch the SuperSoco CUx Ducati Edition in Europe and then consider the other markets for its potential electric scooter. CUx comes with some premium bits like LCD panel with an auto-dimming feature, modern design with LED lights and keyless start option. The brand was recently in the news for the Revolt (Micromax-backed company) electric bike that is said to be based on one of the SuperSoco products.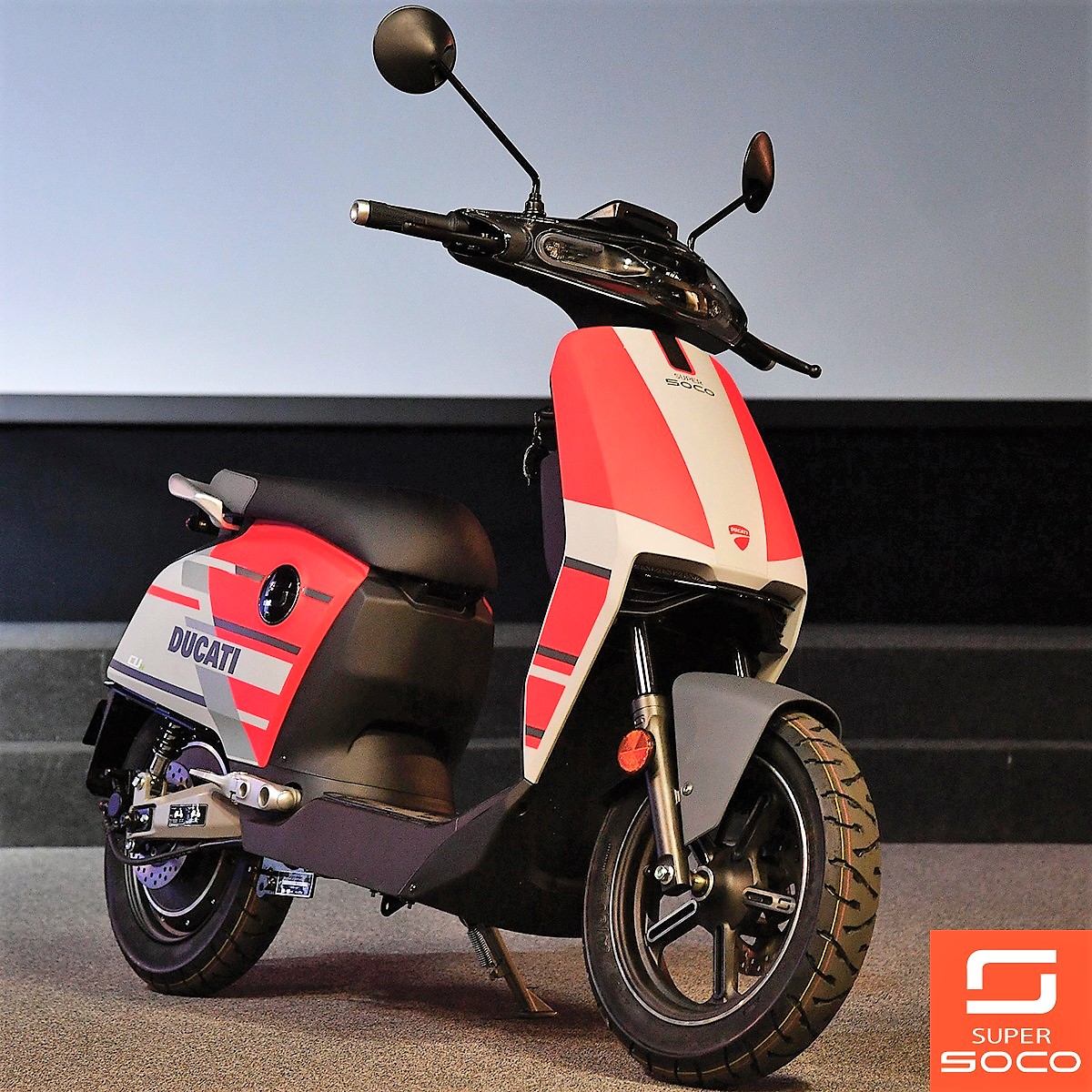 The CUx comes with a 32Ah high-quality Lithium battery plus a 2700 watt (max) Bosch electric motor. The electric scooter is good for 75-80 kilometres of range using the highest gear (3rd) in Urban mode. The top speed of the SuperSoco CUx is limited to 45-50 kmph. The scooter also supports fast charging and can be fully charged in just 3.5 hours. The fact is hard to clarify why a brand like
Ducati
published their name on such an underpowered product but, it seems like they have something else on their mind with this unique tie-up. Still, the graphics used on the Red-finished scooter are worth praising.
SuperSoco CUx Ducati Edition Photos