Boat has launched its new Smart Ring, a comprehensive health and fitness tracker. The ring features a sleek design, and ceramic plus metal construction, and is lightweight, comfortable, and easy to wear. It is suitable for everyday use as well as during any physical activity because it has a 5ATM water and sweat resistance rating.
The Smart Ring tracks a variety of health and fitness metrics, including:
Activity tracking measures a person's daily physical activity, including steps, distance, and calories burned.

Heart rate monitoring monitors heart rate throughout the day and when exercising.

Body recovery tracking measures bodily recovery rates and aids users in maintaining general health.

Body temperature monitoring helps people become aware of changes in body temperature and spot potential health risks.

SpO2 monitoring gives information about blood oxygen levels.

Sleep monitoring analyzes sleep patterns, total sleep duration, time spent in different sleep stages (REM, deep sleep, light sleep), and sleep disturbances.

The menstrual tracker can track and predict menstrual cycles, receiving smart notifications and reminders.

Smart touch controls enable users to interact and easily control compatible devices with single-handed movements and intuitive controls.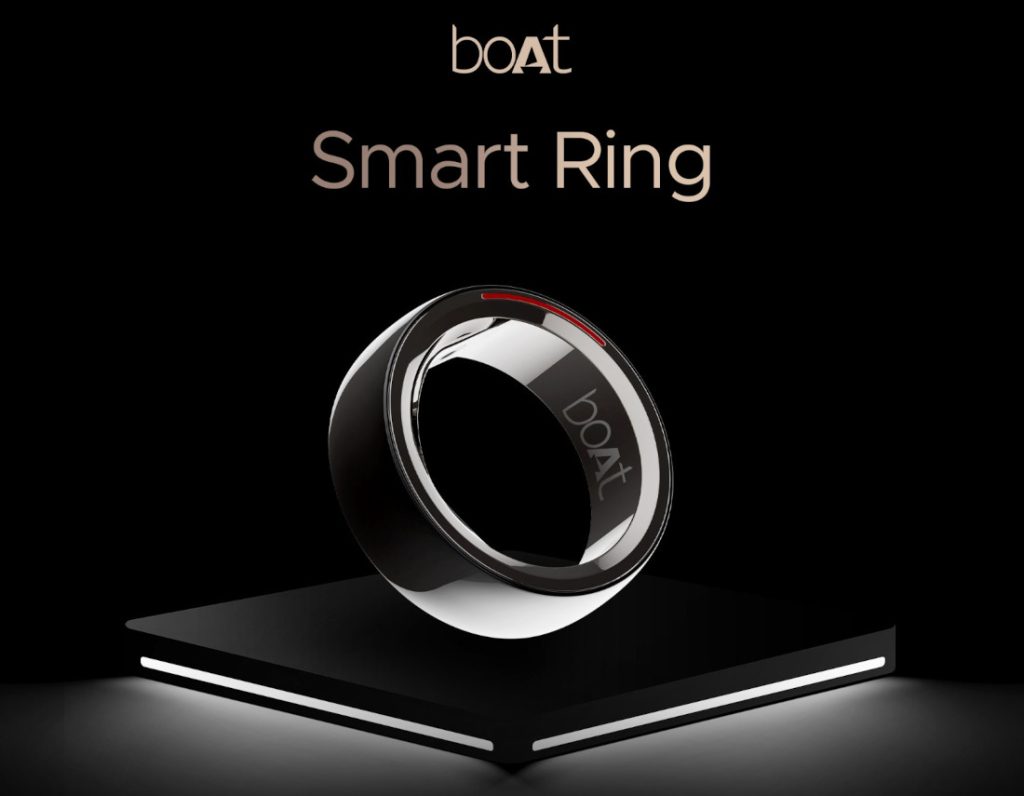 The Smart Ring syncs with the boAt Ring App, which provides data visualizations and insights with historical trends and progress tracking. The ring will be available soon on Amazon, Flipkart, and the boAt website. Pricing will be revealed soon.
The Smart Ring is a comprehensive health and fitness tracker that offers a variety of features to help users stay healthy and track their progress. It is a stylish and convenient way to track your health and fitness, and it is sure to appeal to users who are looking for a more comprehensive tracker than a traditional fitness band or smartwatch.