A new generation of the Husqvarna Svartpilen 401 has been spied undisguised inside a Bajaj Auto plant. The motorcycle is likely to be powered by the same 399cc single-cylinder engine that is found in the 2024 KTM 390 Duke.
The new Svartpilen 401 has a number of changes over the previous model. The most obvious change is the new headlight, which is now a full LED unit. The motorcycle also has a new taillight, new mirrors, and a new exhaust system.
One of the most noticeable changes is the lack of a tank rack, wire-spoke wheels, and block-pattern tires. These features were previously standard on the Svartpilen 401, but they have been replaced with more modern components.
The chassis of the new Svartpilen 401 is also new. The motorcycle now has a steel trellis frame, which is a change from the previous model's aluminium frame. The suspension has also been upgraded, with new forks and shock absorbers.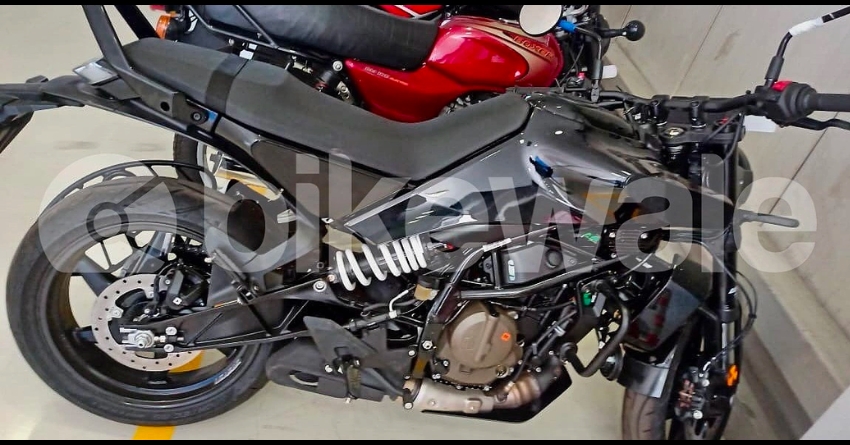 Here are some of the key features of the new 2024 Husqvarna Svartpilen 401:
399cc single-cylinder engine

Full LED headlight

New taillight

New mirrors

New exhaust system

Steel trellis frame

New forks and shock absorbers
There are a few speculations about the new Husqvarna Svartpilen 401. Some believe that the motorcycle will be priced higher than the previous model. Others believe that the motorcycle will be equipped with more features. However, it is still too early to say for sure what the new MY2024 Svartpilen 401 will offer.
The Svartpilen 401 is expected to make it to the Indian market in the coming months. It will be interesting to see if the motorcycle is launched in India as it could be a popular option for riders looking for a stylish and affordable motorcycle.